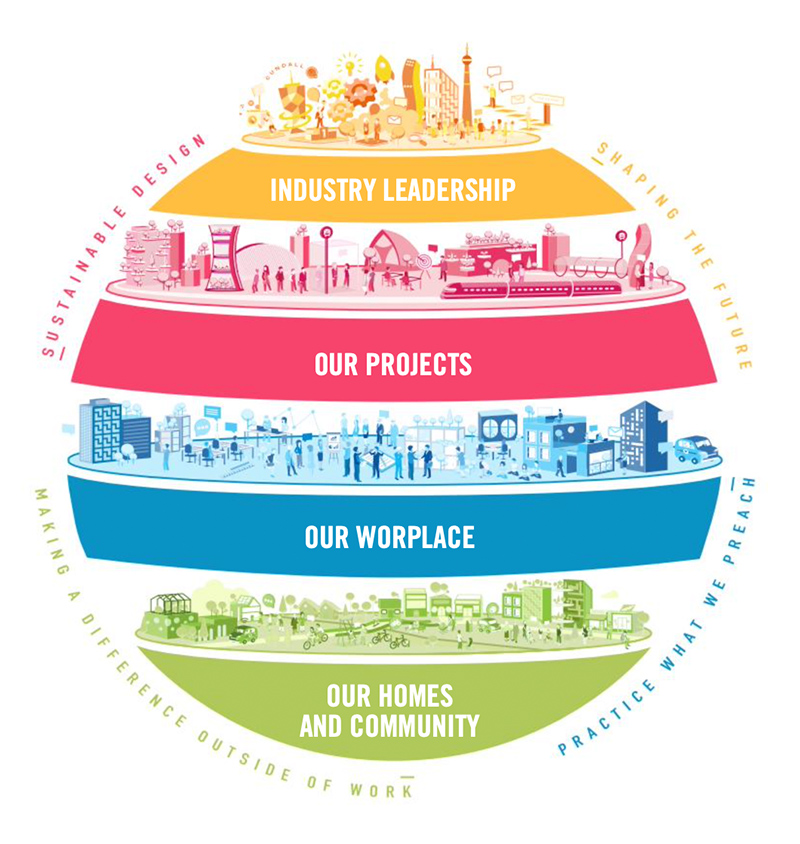 The WorldGBC Asia Pacific Leadership in Green Building Awards showcases the businesses and innovators leading the way in sustainable buildings. The biennial event, celebrates Asia Pacific's brightest achievements towards a more sustainable built environment: buildings pushing the envelope in sustainability, inspiring companies, and strong female leadership.
As winner of the Business Leadership in Sustaianability Award for APAC, Cundall (Australia) was awarded for its commitment to reducing its impact on the planet by developing a sustainability policy with impressive targets and action plans, from zero carbon energy to ethics and equity.
David Clark, Director & Partner, Cundall said: "Climate change, health and wellbeing and the biodiversity crisis are just some challenges we face as a global society. Is there any moral alternative other than taking action? This humbling recognition is an opportunity to share our journey and highlight the initiatives we've implemented so far. If we can inspire others to embrace sustainable approaches, that would be the best result to come from winning [this award.]"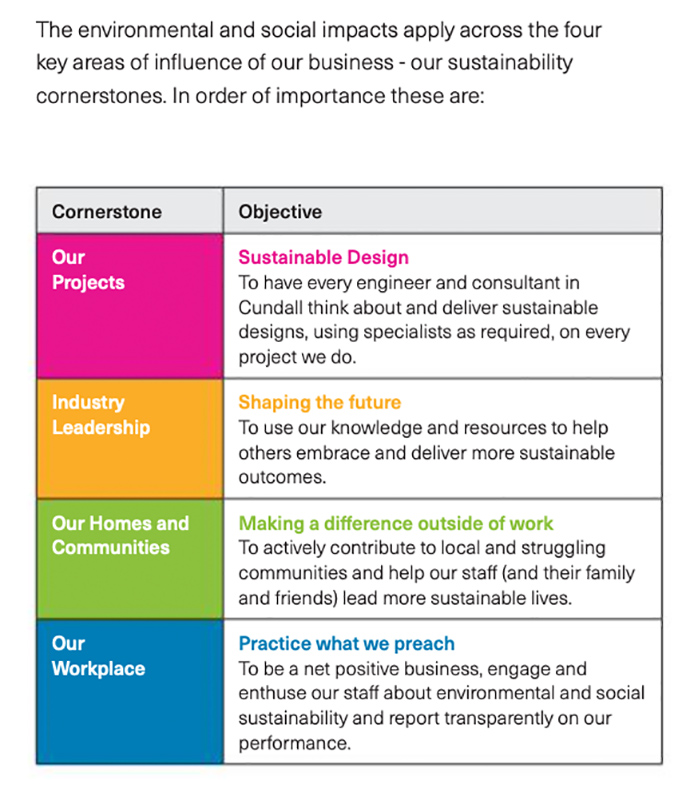 Please visit www.cundall.com for more information.