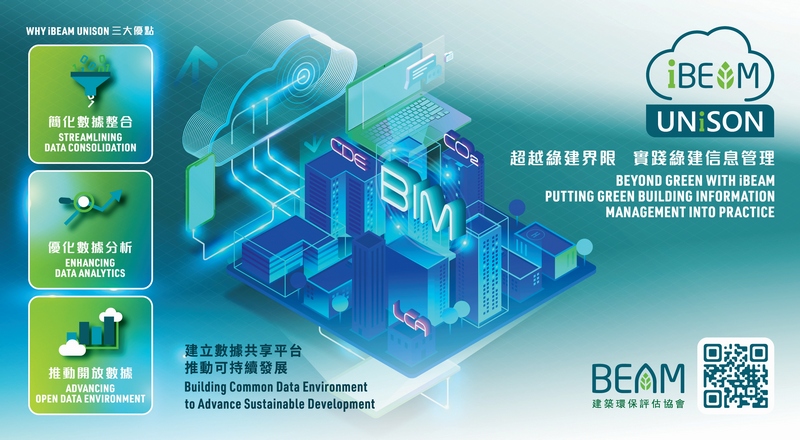 iBEAM Unison is an online green building platform that provides comprehensive data and information for Hong Kong's construction industry.
(按此瀏覽中文版)
With support from the Construction Industry Council Research and Technology Development Fund, the BEAM Society Limited developed a green building data sharing platform – iBEAM Unison, which was launched on 14 December 2022.
Together with iBEAM®, iBEAM Unison offers an innovative solution to assist building practitioners in green building analysis and assessment. The iBEAM® system is designed to provide automate the assessment process of green buildings. The automation brings about an improvement the assessment, in terms of efficiency, less reliance on manual operations and improvement in consistency. At the same time, the newly launched iBEAM Unison provides an innovative mechanism to strengthen data storage and circulation in design and construction engineering, and systematically extracts data from Building Information Model (BIM). The BIM data can also be used for BEAM Plus assessment, sustainability analysis and applying for the Sustainable Finance Certification Scheme, amongst other functions.
What is iBEAM Unison
If project owners wish to obtain the certification of BEAM Plus New Buildings in Hong Kong, submission of project data can be made via iBEAM®; iBEAM Unison builds on top of the iBEAM® Assessment Automation System. With BIM model and iBEAM Unison, users can extract information from the BIM model and import it into the platform for evaluating various environmental and social aspects of green buildings.
With such a powerful platform support, the newly launched iBEAM Unison can assist users in data analysis of green buildings, carbon emission calculations, and even the collection of big data. The concept of iBEAM Unison is to practice "Common Data Environment (CDE)", which allows different stakeholders, including government departments or private companies, to use the same platform to manage, update, collect and share the data in all stages of a building's life cycle, at any time, which can improve the working team's communication efficiency. It is a long-term and effective data management system.
Dr Benny Chow, Director of BEAM Society Limited and Convenor of iBEAM Unison Project Working Group explained: "We can use BIM to obtain a lot of architectural information, and we can also visually examine architectural projects to understand the performance of the project under different parameters. iBEAM Unison is an online cloud platform that allows different companies to participate, which is more transparent and convenient than ever before."
"As management, we often say "Better Data Transparency, Better Data-Informed Decision" – which means that more clear data can aid in making better decisions. From this perspective, I believe that iBEAM Unison can help everyone make the most suitable decisions," he continued.
Simply explained, iBEAM Unison is a green building analysis platform based on the iBEAM® Green Building Data System, which can provide structural analysis, carbon emission analysis, and even structural comparison. It can also support different digital platforms and is linked with the Construction Industry Council's Sustainable Finance Certification Scheme as well, making it a 'one-stop management system', which can be applied in different mechanisms, eliminating the need for repeated application procedures and adopting a 'single source of information' as the management model.
Encourage the Wider Adoption of Green Building Analysis
iBEAM® is a powerful building information repository and data analytics, with the capability in dealing with BEAM Plus assessment works, processing large amount of green building data input and providing a platform to perform assessment works of green building.
iBEAM Unison mainly applies the BIM model and focuses on data analysis. The analytics have multiple uses and can assist designers, owners, and relevant stakeholders to conduct analysis and research on various aspects of the same project, such as embodied carbon and solar irradiation. The analytics can help to advance practical information for communication.
With the rigorous analysis of iBEAM Unison, the results can be directly used to apply for the Sustainable Finance Certification, as well as other green building-related certifications, including as reference documents for green building materials applications, forming an interconnected green building IoT (Internet of Things) .
Mr Tim Lo, Head of System Development of BSL, said, "iBEAM® can centralise the analysis and assessment of green buildings, which saves time and reduces manmade errors. As a public organisation, we certainly hope that more developers or architects will use it. New high-tech improves the building environment, but it may be a heavy expenditure for small and medium-sized companies, so iBEAM Unison came into being, only needing a BIM model to generate a variety of green building analysis information, which greatly improves the project level."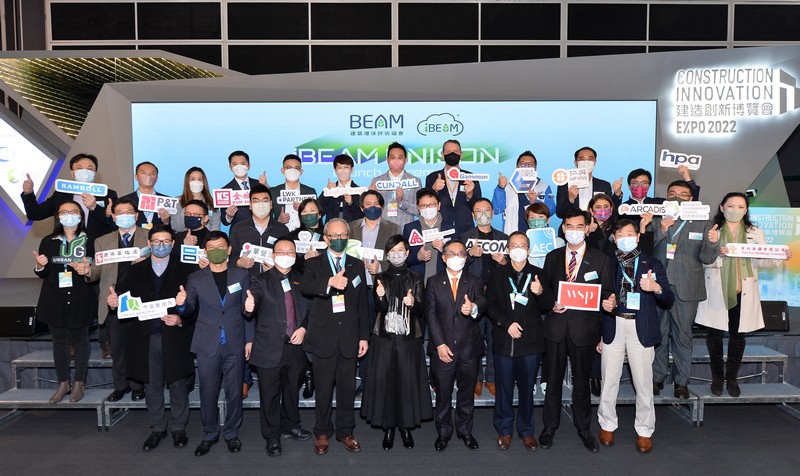 Create a Sustainable Built Environment
In regard to accelerating the pace of green buildings and promoting sustainable development, Dr Benny Chow and Mr Tim Lo cited three advantages of iBEAM Unison:
• Data repository for green building data
The interface of iBEAM Unison is simple, clear and user-friendly, so it is easy for architects, contractors and engineers to collaborate and perform analysis of their works on the platform. Data is stored on the cloud platform, which allows information to be processed throughout the day and without any interruptions.
• Engagement with stakeholders
Whether they are architects, contractors or engineers, we believe the general consensus is that there should be more collaboration in the green design process. iBEAM® allows different stakeholders to collaborate and understand the green performances of their built projects. This enables the project to collaborate together to make enhancement to the building design.
• Accelerate green infrastructure financing
iBEAM Unison compliments with green financing. The BIM data and the BEAM Plus assessed data could facilitate for a better disclosure of ESG data. The better disclosure of ESG data can improve the financial institution's understanding of the true green performances of the buildings.
Learn how to use iBEAM Unison
The usage of iBEAM Unison is open and free to the public and can be found on the BSL's website with related information. Anyone who wants to learn about the operation details, can contact the BEAM Society Limited to arrange for a special corporate training course.
Mr Lo added: "Although iBEAM Unison intends to improve the BEAM Plus project management process, we welcome users to upload the BIM model and try the analytical functions of the iBEAM Unison."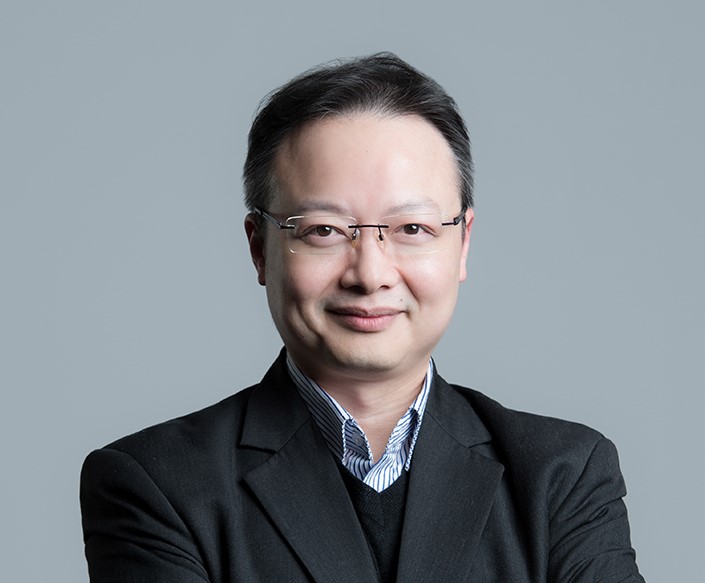 Aspirations for The Future and Future Development
Dr Chow added: "We are constantly expanding and strengthening the capabilities of iBEAM Unison. First, we will unify the calculation method of the landscape area. Since there is no unified index in the construction industry, I believe it will be convenient for everyone. In the past, it took a lot of time to process data on plan, but using the automatic calculation method of iBEAM Unison, the results can be obtained faster and more accurately. The project includes other green building simulation calculations, such as sunlight and artificial lighting calculations."
In general, the implementation of "Smart City" in Hong Kong means the implementation of digitalisation, the integration and interaction of different data, iBEAM Unison is designed with the idea of creating a common data environment. In this environment you can connect team information, BIM models and project data and share them in real time to help the team master accurate building data and facilitate control and understanding of progress.
Dr Chow concluded, "Although we have the support of the government to promote the use of building digitalisation, we also need the support of the industry to achieve success. Strengthening public participation and communication with the business community is what we need to further work on. I hope that the industry can take a step forward for the future. After all, iBEAM Unison is well positioned to go faster and further forward in our environmental goals." Mr Lo stressed that, "The participation of all stakeholders is what we want most. We hope that we can hold more seminars and lectures for people to participate in, in the future."
To find out more, please visit iBeam.