(24 October 2023, Hong Kong) The capital gain of luxury residential recorded in the first half of 2023 was erased in the third quarter of this year. The difficult global economic environment and discouraging outlook are expected to reduce luxury home prices further, regardless of whether cooling measures are relaxed in the upcoming Policy Address, and the prices will continue to fall up to 5% this year and another 5% in 2024 due to various negative factors, according to JLL's latest Residential Market Monitor released today.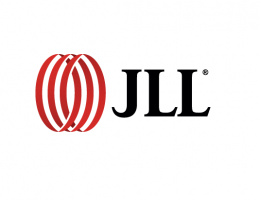 In the first nine months of 2023, the capital values of luxury properties fell by 0.3% year-to-date, with all of the gains made in the first half of 2023 erased by the end of September. The policy of refunding extra stamp duty to eligible non-locals launched in the last Policy Address has proven ineffective in either supporting property values or stimulating market activity. Transactions involving Buyer's Stamp Duty in the overall residential transaction volume remained static at 1.6%, mirroring the same period last year.
Despite sellers rapidly adjusting their asking prices, the luxury housing market has yet to witness an influx of active buyers. The transaction volume for residential properties valued at or above HKD 20 million plummeted by a significant 52% q-o-q in 3Q23 and demand from local buyers softened as, for many, their wealth has been impacted by losses in financial investments. According to Citibank, the median liquid assets of individuals with a net worth exceeding HKD 10 million in Hong Kong has decreased by HKD 1 million this year. Concurrently, sellers who are in need of cash have been forced to offer their properties at prices more than 20% below bank valuations to expedite sales.
Norry Lee, Senior Director of Projects Strategy and Consultancy Department at JLL in Hong Kong, said: "The government is expected to relax the cooling measures in the short term. However, a partial or full reduction in stamp duties is unlikely to bolster the luxury price, but it would cushion the price fall and promote market activities."
He believes the challenges in the luxury residential market are further exacerbated by the following three factors:
Mainland China's weakening economy: Mainland China's economic recovery has been slower than anticipated, and the RMB continues to weaken, deterring sentiments of potential mainland Chinese buyers.
US rate hike cycle may be extended: The escalating conflict in the Middle East is casting uncertainty over interest rate projections. Inflation driven by a potential surge in oil prices could prolong the US rate hike period and push up the base rate in Hong Kong.
Increases in mortgage rates: In local banking sectors, the six-month deposit rate in major banks currently hovers around 50 bps above the interest rates for new mortgages. Banks cannot sustain lending money at rates lower than their borrowing costs indefinitely, leading us to expect further increases in mortgage rates and reductions in cash rebates.
Cathie Chung, Senior Director of Research at JLL in Hong Kong, said: "The difficult global economic environment and a discouraging outlook are set to reduce luxury home prices further, regardless of whether cooling measures are relaxed in the upcoming Policy Address. We anticipate a decline in luxury home prices of up to 5% in 2023 and another 5% in 2024 due to elevated interest rates, geopolitical uncertainties, and sizable unsold stock."
"Given current market conditions, the liquidity risk of luxury properties could become a major concern for non-local high-net-worth individuals and hinder their relocation to the city. The government has been striving to attract family offices and investors back to Hong Kong, and this reduction could provide some direct incentives. Simultaneously, the government could potentially benefit from more revenue from stamp duty and increases in land premium of residential sites for luxury developments as the transaction volume of luxury properties improves," she added.
For further information, visit jll.com.