R+T Asia is not only an efficient way to find buyers and sellers of key products, but it is also the place where visitors and exhibitors can see the newest products and discuss the latest trends in the door, gate, and sun protection industry.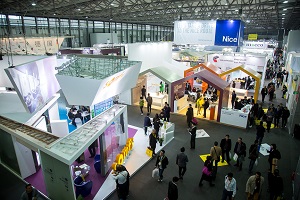 R+T Asia meets the customers' ongoing demand for innovative products, higher energy-efficient products, and smart solutions.
One of show's successful programs is the InnovAction campaign, which allows exhibitors to launch their latest products online before the show. Visitors can then identify appealing products and arrange on-site meetings using an online "match-making" system.
During the show, these special InnovAction products are showcased in a unique display, where companies such as Warema, Hoermann, Nice, Lutron, Gliss, and Neher will showcase their featured products.
The online InnovAction display is available for every pre-registered visitor.
---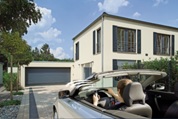 Company: Hörmann KG      Product: Smart BiSecur      Booth No. N1A11
Intelligent remote control. Anytime, Anywhere!
The BiSecur App lets you control your doors at any time, from any location. With the app, you can remotely open and close your door and monitor the position of your garage door or gate.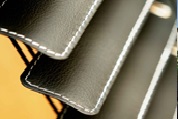 Company: Silent Gliss Window Treatment      
Product: Silent Gliss Leather Venetian Blind System      Booth No. N5A01-D
Silent Gliss has launched its new Venetian blind systems with leather slats. Available in over 30 colours, these textured leather slats are finished with nickel eyelets and matching or contrasting stitching. The sheer quality and attention to detail of these blinds will make a design statement in any home.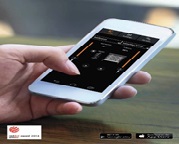 Company: WAREMA Sunshading Systems (Shanghai) Co., Ltd.
Product: WMS WebControl      Booth No. N5A01-E
Warema develops and produces sophisticated control and monitoring systems. WMS WebControl is the convenience app (iOS/Android) to match smart home requirements. With your mobile phone, you can control the tilting of blinds.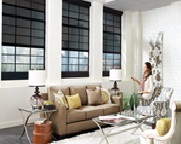 Company: Lutron Electronics      
Product: Battery-operated wireless roller shade      Booth No. N5A01-C
The new battery-operated Roller Shade provides silent and precise control of daylight. Its wireless design is perfect for retrofit projects. A wide variety of fabrics is available in different colours and patterns and in Kibe drapery, curtain track systems, pleated shades, roman shades, Venetian shades and more.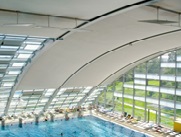 Company: Serge Ferrari      Product: Batyline AW
Booth No. N5B01
Batyline AW provides a combination of acoustic comfort and sun-shading for new buildings and renovation projects with different light systems. This shading solution meets the requirements of architectural aesthetics and technical solutions and is free from the effects of dampness, chlorine erosion, and microbiological issues, and is resistant to temperature changes.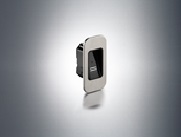 Company: SOMMER      Product: ENTRAsys FD
Booth No. N1A23
The ENTRAsys FD is a reliable biometric access control system. House doors can be opened with an unique authorization access – the users' fingerprint. Due to the intuitive navigation the operation is simple and up to 4 channels can be controlled (e.g. house door, gate operator, lighting, alarm system.)
---
Magnificent Materials at R+T Asia
Together with MATERIA, R+T Asia 2017 will be showcasing its Magnificent Materials collection. This exhibition features 250 beautiful materials for interiors and architecture, including natural cork, raw concrete, shining cheerful plastic, fragile subtle silk, industrial metal, luxurious natural stone and more. The modern and innovative versions of these materials are multifunctional, smart, original, sustainable and beautiful. Whether used for furniture, interiors, exteriors, or window coverings, the possibilities are endless. To see these new and extraordinary materials, visit the Magnificent Materials display at R+T Asia 2017 in Shanghai.
---
R+T Asia's special exhibitions, networking opportunities and educational events create an ideal environment for learning, socializing, and building your business. Be there when the entire industry comes together!
21 to 23 March, 2017 at the Shanghai New International Expo Centre