The Construction Industry Council (CIC) and the Hong Kong Construction Sub-Contractors Association (HKCSA) will jointly organise a Sub-contractor Cooperative Training Scheme Recruitment Day this Saturday, 22 August 2015 from 10:00 to 13:00 at the Construction Industry Resource Centre, 44 Tai Yip Street, Kowloon Bay.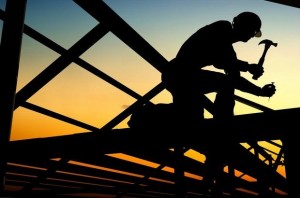 Offering around 100 job vacancies under on-the-job training, this recruitment day will accept onsite applications and arrange immediate interviews to facilitate the application procedures. A wide spectrum of job positions of building construction trades will be available, including Bricklayer, Carpenter, Concretor, Marble Worker, Painter, Plasterer, Tiler as well as Tower Crane Erecting and Dismantling Worker. The current daily wages of skilled workers under the above-mentioned trades range between HK$1,000 and HK$1,800. A competitive wage may even be offered to those with outstanding performance.
Under the Sub-contractor Cooperative Training Scheme, trainees are employed by sub-contractors on a "first-hire-then-train" basis to enable them to acquire extensive on-site experience. During the on-site training period, trainees' monthly allowance and salary can reach HK$10,000. By obtaining a pass in the Intermediate Trade Test upon completion of training, trainees can register as semi-skilled workers and will be employed by the sub-contractors. .
Ir Alex LEUNG, Director – Training and Development of the CIC added, "Trainees can further develop their career by taking different courses and relevant trade tests so as to register as skilled workers, and they can even become grade T1 technically competent persons recognised by the Buildings Department after attaining relevant qualifications."
Training and job vacancies of Sub-contractor Cooperative Training Scheme are limited. Anyone interested in joining the construction industry are welcome to attend the recruitment day. For enquiries, please call 2100 9245.