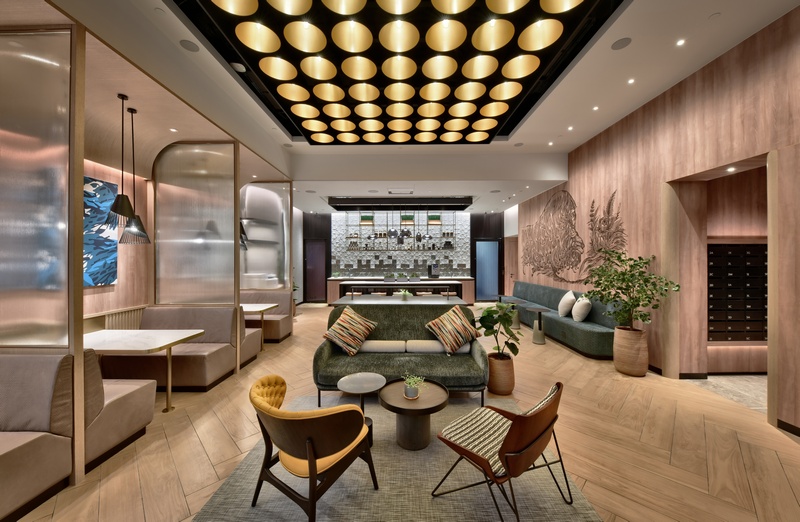 Those seeking a prestigious address with the lifestyle to match need look no further than TOWNPLACE, a new residential leasing brand launched by Sun Hung Kai Properties (SHKP). 421 apartments are offered at two prime locations – SOHO and KENNEDY TOWN, on Hong Kong Island, that promises lease flexibility and different furnishing choices. Besides the flexible leasing options of one month up to years, residents can also choose from Serviced, Furnished and Unfurnished apartments. They can even customise their living space from a menu of interior styles.
(按此瀏覽中文版)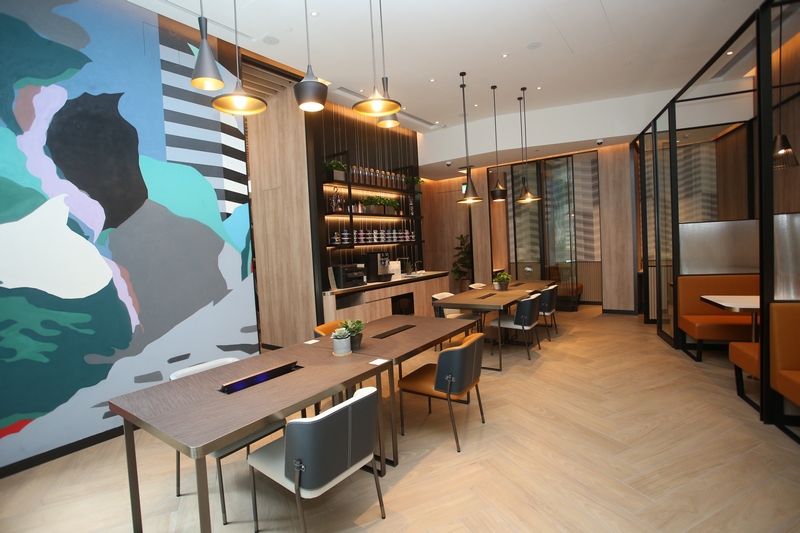 TOWNPLACE SOHO, the flagship developer's latest leasing property, is situated at 18 Caine Road in Central, with accommodations ranging from studios to four-bedroom units spanning 26.5 to 101.5 square metres (saleable area 286 to 1,092 square feet), This prime location in CBD suits perfectly for TOWNPLACE residents – the young professionals who enjoy the vibrant metropolitan lifestyle. The residence is just three minutes away from the hip restaurants, art spaces, trendy shops and the exciting nightlife of the world-famous Lan Kwai Fong district. Emphasising spaciousness, the wide-ranging amenities include the Living Room, a dynamic and flexible work and social space, swimming pool, a terrace sundeck and more.
TOWNPLACE KENNEDY TOWN stands on a vibrant enclave at 97 Belcher's Street, the heart of Hong Kong Island's Western District. Blending western lifestyle with local characteristics, with the MTR station a mere threeminute stroll away. Appointed with modern furnishings, the apartments range from one to three-bedroom layouts designed for comfort and style. This property boasts diverse amenities, tastefully imagined for leisure and work and consisted of five floors, including the Duo Social Space with rooftop gym featuring a panoramic sea view, a garden boulevard and semi-open space for tailored gatherings.
OWN the Flexi
Few residences in Hong Kong offer the flexi-leasing options available at TOWNPLACE. At TOWNPLACE SOHO and TOWNPLACE KENNEDY TOWN, the minimum leasing term is just one month, making it an attractive short-stay option for expatriates and business travellers. Longer-term options come in the form of yearly leases.
Three types of apartment options are available. While Serviced Apartments provide comprehensive hospitality services and furnishings, Furnished Apartments and Unfurnished Apartments are also on offer. For the Unfurnished Apartments, tenants can move in with their own furniture to add a personal touch to their living space.
TOWNPLACE SOHO has 293 residential apartments available, ranging from studios to 4-bedroom units with furniture options, such as award-winning Stellar Works and Japanese minimalistic Francfranc providing stylish and quality options for tenants. Flexibility extends to TOWNPLACE KENNEDY TOWN with apartment layout options from 1-bedroom to 3-bedroom units and two furnishing options. Including a Japanese minimalist by Francfranc and sustainable brand TREE, to provide stylish and quality options to residents.
Prominent living in style
Every TOWNPLACE apartment features a balcony and full-height windows that bathe the living area with natural light and brings the local scenery into the interiors. These apartments are specifically designed with millennials in mind. There are units at both properties that have kitchens fully equipped with high quality appliances, such as a full height refrigerator, washer and dryer, induction cooker and more to suit TOWNERs' (as residents are known) modern and healthy lifestyle.
Bathrooms welcome guests with a rain shower system with personalised settings to create a pampered shower experience.
The Serviced Apartments at TOWNPLACE SOHO are also fully equipped with kitchenette, wine cooler, hotel-class mattresses with pillow-top, LED TV and Marshall Bluetooth speakers to bring convenience and hassle-free living to the TOWNERs. They can enjoy flexibility and a stylish lifestyle with spacesaving furniture, from retractable kitchen table, round corner wardrobes, retractable storage in the bathroom, to a transformable desk bed by the famous Italian furniture brand – Clei in some apartments.
Discover the new variant concept – Duo Social Space
A TOWNPLACE apartment is much more than a place to stay, it promises a whole new lifestyle. Curated for millennial professionals, the residences reflect their preference for flexibility with personalised options.
The diversity of work and leisure spaces across TOWNPLACE SOHO and TOWNPLACE KENNEDY TOWN best fit the young professionals' dynamic lifestyle. Nearly 30,000 square feet of Duo Social Space provides TOWNERs the double enjoyment and living experience, because they can use the facilities and services across both locations. The flexible and partitioning setting at TOWNPLACE SOHO Living Room suit different occasions and networking purposes. Working desks, semi-private booth seats and phone booths allow more privacy for your meetings. Relaxation extends to the outdoor swimming pool, wellness and BBQ area.
TOWNERs can relax at the sundeck on rooftop garden, to enjoy the panoramic city view and even enjoy your yoga exercise on the designated green lawn. With five incredible floors of tailored zones at TOWNPLACE KENNEDY TOWN catering to your needs, play and work has never been this awesome! Unwind and enjoy breath taking surroundings of natural greenspaces and a panoramic sky gym are the greatest highlights.
Duo Social Space is a new concept in the residential market, allowing TOWNERs to use a wealth of communal amenities at either property, along with hospitality services. The synergies of Duo Social Space, across two properties, unify as a single community but double the enjoyment. The space in TOWNPLACE SOHO is filled with art pieces, including the 3 murals designed by famous artist Kristopher Ho, that depict iconic animals from the Hong Kong Zoological and Botanical Gardens in Central. As well as different paintings by ParentsParents, a Hong Kong street art collective, to bring out the charm of the Soho neighbourhood such as Duddell Street Steps and gas lamps.
The architectural and interior design emphasises connectivity between people, the built environment and nature. Nature lovers will cherish the urban oasis created at TOWNHOUSE SOHO. From the ground floor front-yard garden, the vertical green wall at the concierge, greenery on the first floor, to the rooftop garden and wellness terrace, the space incorporates abundant natural features along with movable and stylish furniture to create a perfect space for TOWNERs to enjoy peaceful feelings in the city centre.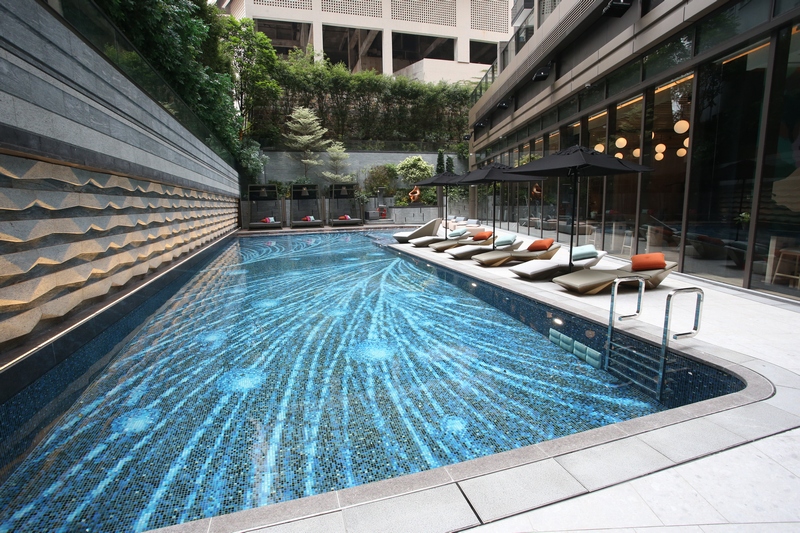 Building the cosmopolitan connection
Echoing the brand's spirit of 'The Ownly Place', the ultimate aim of TOWNPLACE is to blend personal and social spaces, crafting a lifestyle that gives residents both autonomy and a sense of community in any personalised mix that they prefer. "MY TOWN" interface on the app allows TOWNERs to communicate across properties, building an extensive network. They can sign up to tailored and exclusive workshops and networking events facilitated by the dedicated community team, such as rooftop yoga and floral arrangement classes, to create a close-knit community contributing to the comfort and sense of ownership.
TOWNPLACE has even connected TOWNERs from offline to online, by launching an online interactive yoga workshop to encourage them to maintain strong minds, bodies and souls. Also, TOWNERs can enjoy the exclusive privileges of local restaurants and shops in the neighbourhood which are specially facilitated by the Community Team in building a powerful TOWNPLACE community. Nonetheless, TOWNERs can connect with each other on "MY TOWN" in bringing like-minded residents together for fun and cooperation.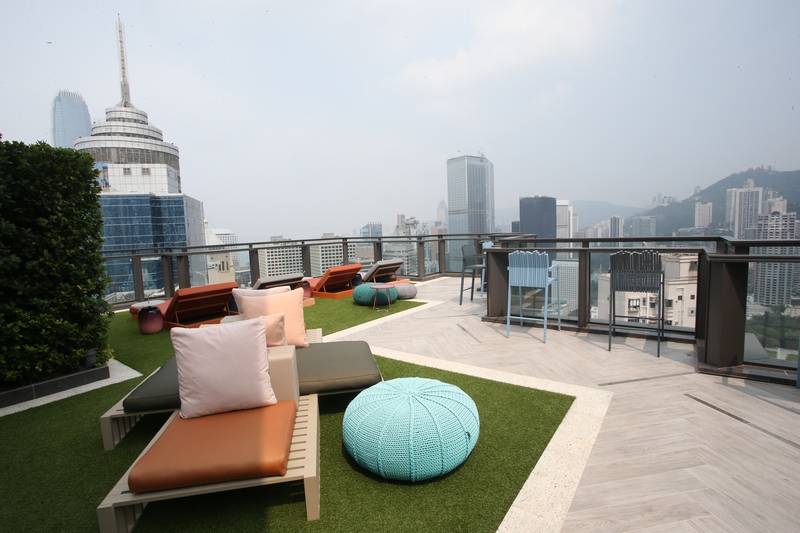 Flexible and hassel-free smart living experience
Technology in the home appeals greatly to the millennial generation and this is where TOWNPLACE holds a winning edge. Thanks to a TOWNER-exclusive app, residents can book Duo Social Space facilities and enjoy hospitality services around the clock.
The apar tments feature the latest technology with amenities including built-in wireless charging and home automation. At the two residential locations, some of the apartment facilities are remotely controlled by an exclusive app, including lighting, air conditioning and television.
TOWNPLACE SOHO residents can even control the Bluetooth speakers in the bathroom to further enhancing their living experience. They can also sign up for social activities organised by the Community Team and manage household appliances with just the mobile app.
Instead of resident cards, TOWENRs use a QR code through TOWNPLACE App to access lobby, communal spaces, lifts and different facilities. They can also assign a QR code to visitors as an electronic pass for greater convenience. For TOWNPLACE SOHO residents, they utilise smartphone authentication technology to open their apartment's hotel-style electronic door locks, which adds to the tech-savvy experience. The app also notifies TOWNERs when they have received posts in their mailbox which is equipped with a smart sensor.
For today's mobile generation, relocation turns into a hassle-free task with these highly flexible leasing and furnishing options on of fer at the all new TOWNPLACE residences.