(5 October 2022, Singapore) Partnerships between landlords and occupiers are crucial in the race to decarbonise commercial real estate, and eight in 10 sustainability professionals in Asia Pacific say green leases are essential to getting both parties to cooperate on sustainability initiatives, according to a new JLL survey of 340 corporate sustainability professionals in the region.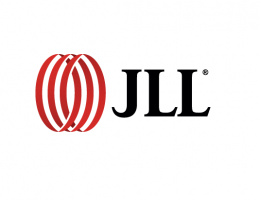 The report – titled "Green leases: Setting the tone for responsible leases" – found that strong optimism exists among sustainability professionals, with 65% of those surveyed saying that green leases – which set shared objectives on how a building is to be improved, managed or occupied in a sustainable manner – will become universally accepted and incorporated as the new industry standard over the next three years.
This optimism relies in part on green certifications and green buildings becoming a market standard in the race to net zero.
"One of the biggest value drivers for the adoption and execution of green leases is reducing building energy. Since a green lease creates mutual value between owners and tenants by reducing overall energy consumption, which translates to overall costs savings, we are working with many clients to agree on building performance standards to achieve greater energy efficiency and reduce overall energy consumption," said Jeremy Sheldon, Head of Leasing, Asia Pacific, JLL. "On top of the accelerating net zero carbon ambitions of the various stakeholders, green leases are relevant to building owners and investors who are interested in attracting higher rentals and valuations now and into the future."
Barriers to green lease adoption
Despite the optimistic forecast of green lease adoption levels in the next three years, year-on-year growth in Asia Pacific has been slow. Currently, 42% of occupiers and large developers say they have already signed a lease incorporating green clauses – a mere 2% increase from the year before. Typically, commercial leases have imposed barriers through strict obligations, inflexibility, and fostering a short-term rather than long-term view of the value that can be achieved through real estate.
According to JLL, two of the top reasons preventing greater adoption of green leases are increased costs and the limited availability of qualified properties. Cost barriers often lead to discussions on split incentives, where landlords can be unwilling to cover upfront costs if the tenants alone benefit from the improvements, or if tenants are not able to make modifications to the space due to the constraints of the lease.
As a result, demand for assets that meet sustainability criteria is likely to outpace supply, as 43% of respondents mentioned that their organisations intend to sign a green lease by 2025 either as part of the renewal process or as a new lease. Buildings that wish to avoid incurring a "brown discount" – meaning a lower price for a less sustainable property – in the future may need to turn to other means of decarbonisation, such as undertaking deep building retrofits, to significantly reduce energy needs.
Moving forward with Responsible Leases
JLL's research found that data sharing, transparency, energy efficiency and waste management are the most adopted themes for green leases, which are more in line with the "E" of environment, social & governance (ESG). However, organisations need to look beyond environmental factors when considering their ESG goals in the built environment.
"A green lease that incorporates social impact actions and good governance practices is a responsible lease that fully reflects wider ESG objectives. This is important as the world emerges from the pandemic and competition for talent, coupled with changes in how and where we want to live and work, have increased the importance of creating healthy spaces for inhabitants and inclusive places for thriving communities," said Kamya Miglani, Head of ESG Research, Asia Pacific, JLL.
"Responsible leasing can unlock both short and long-term benefits for occupiers and owners, creating a framework for collaboration to drive sustainable value creation and help both sides achieve mutual goals. Moving forward, we foresee more corporates asking for social and governance clauses to be made part of commercial leasing agreements, thus broadening the scope of green leases to responsible leases."
Download the full report here.