Gammon Construction has been awarded the HK$4.75-billion works contract for the Advanced Manufacturing Centre for the Hong Kong Science and Technology Parks Corporation in Tseung Kwan O Industrial Estate.
The project involves the construction of a 9-storey building block with a 2-storey basement, providing 108,000 m2 for innovative manufacturing. It also includes a footbridge connecting the Data Technology Hub of the adjacent site and a seawater district cooling system.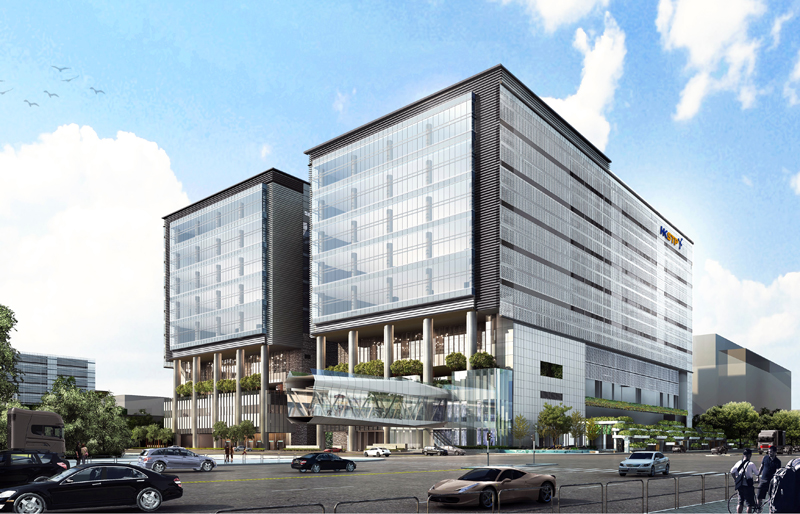 "We are delighted that HKSTP has once again selected Gammon to work with them, following the successful completion of Science Park Phase 3a, 3b and 3c," says Gammon chief executive Thomas Ho.
Gammon will undertake 3D, 4D and 5D digital models, plus an 8D model will provide an open design-collaboration platform for all stakeholders. The company also aims to achieve 75% offsite prefabrication of the structural steel works, and 70% off-site modularisation of the mechanical, electrical and plumbing works.
In addition, a common data environment will be established for collecting, managing and sharing information among the project teams including the client, consultants, suppliers and subcontractors.