(23 October 2018, Hong Kong) Cushman & Wakefield, a leading global real estate services firm, and US Green Building Council (USGBC), jointly released the report: Green Financing – Greenlighting Green Investment into Green Real Estate on 2018 Greenbuild China. From a global perspective, green financing is progressively being utilised as a catalyst in the transition towards a greener economy as it provides the necessary financial support for the development of green projects, including green real estate. According to the report, to preserve energy and natural resources, people, governments and corporations around the world are now cooperating more closely together to generate more sentience, establish "green" associated bodies and associations, ratify laws and provide green financing.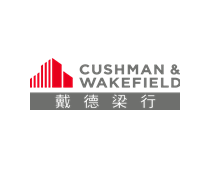 Given the built environment's massive involvement in the diminution of natural resources and hastening of climate change, many more property owners and users, today, are also convivial to the idea of going "green", and many have incorporated green technology on and in their buildings to garner energy and natural resources and/or conserve energy and natural resources.
Ahead in the short to medium term, the built environment will continue to be one of the foremost emitters of greenhouse gases and will be a large contributor to global warming. As a greater number of people, governments and businesses understand this, so more newly built buildings (and existing buildings) around the world, and in China, will be obliged to install green technology systems that both garner and preserve energy and natural resources in the future.
Mr Shaun Brodie, Cushman & Wakefield's Senior Director, Head of Occupier Research, Greater China said: "Given the steadfastness of many governments around the world, including the Chinese government, to environmental sustainability and the advancement of green building development, we can anticipate a growing proportion of the built environment to be green in the future. In conjunction with this, from the commercial real estate viewpoint, as more building owners and space users start to comprehend the many advantages that certified green commercial real estate can provide, including financial benefits, so this mainspring will make sure green commercial office, retail, industrial and hotel space is set to increase in popularity in the years to come."
Mr Andy To, Managing Director, North Asia of USGBC said: "As a major development plan for China, 'Green Development' has created a good basis for the green finance industry. While green finance is promoting the vigorous development of green assets, green building, as a kind of green assets, not only benefits from the development of green finance, but also promotes relevant upstream and downstream enterprises and industries, such as land, energy, materials and buildings to accelerate their own sustainable development, from investment to project formation, forming a virtuous circle."
Mr Alton Wong, Cushman & Wakefield's Head of Advisory Services, Valuation and Advisory Services, Greater China, introduced Cushman & Wakefield's smart building and green finance services platform. This platform consists of real estate and financial professionals from a number of fields, including senior engineers, various green/healthy building certification specialists, project and construction management consultants, property/facilities management specialists, chartered financial analysts (CFAs) and chartered surveyors. In addition to our own comprehensive platform across all service lines of business, the experts in various fields provide a full range of solutions to achieve successful investment, project management, leasing, property management and exist strategy within the life cycle of every single real estate project.
Mr Wong said: "Our platform was established with the goal of providing clients with a full spectrum of solutions and relevant services in different stages of real estate projects through a comprehensive platform across all service lines in the fields of smart building, real estate and green finance, consequently achieving property value enhancement, energy conservation and emission reduction, reduction of financing and operating costs and increase of the overall return on investment."
China has firmly established itself as a global leader in green financing, with both domestic policies and international leadership bringing real progress. For example, China has become the second largest green bond issuer globally. In 2017, a total of 181 bonds amounting to RMB248.6 billion (US$36.4 billion) were issued in China.
Sean Zhang, Cushman & Wakefield's Director & Head of Financial Advisory Services, China said: "With China's built environment in mind, as Quasi-REITs and two green CMBSs have been efficaciously launched, we envisage more green real estate projects in the region to exploit of these types of green financing mechanisms in the future."
Please click here to download the full report.
To learn more, visit www.cushmanwakefield.com.hk or follow LinkedIn.