The 2015 Guangzhou Electrical Building Technology has set new records in both exhibitor and visitor attendance.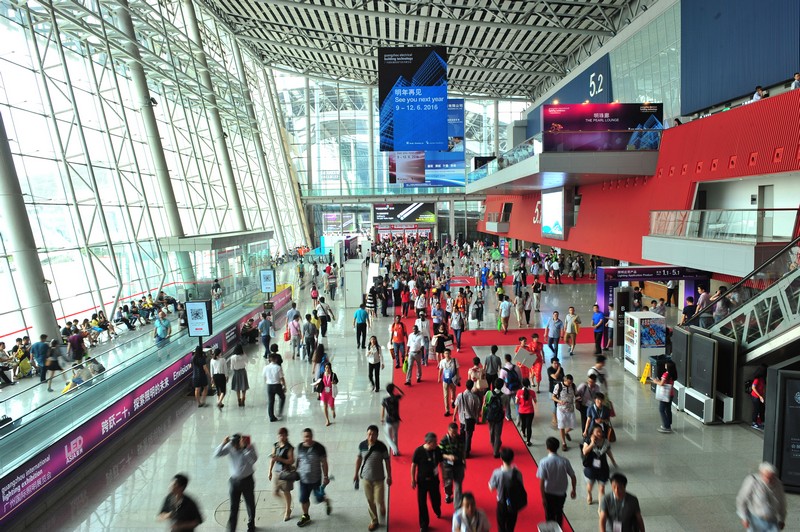 Held from 9 – 12 June once again at the China Import and Export Fair Complex in Guangzhou, the 12th edition hosted 298 exhibitors (2014: 290) from 11 countries and regions, including Belgium, France, Germany, Italy, Hong Kong, China, Japan, Switzerland, Taiwan, the UK and the US. Running concurrently with the Guangzhou International Lighting Exhibition, the two fairs welcomed 135,990 visitors (2014:129,885) from 131 countries and regions, a 4.7% increase from last year.
Commenting on the 2015 show, Ms Lucia Wong, Deputy General Managerof Messe Frankfurt (Shanghai) Co Ltd, said: "The growth in visitor numbers is a promising sign that the show is developing in the right direction. As the fair's organiser, we strive to provide a full-spectrum platform for building industry. Thus, the 2015 fair not only covered the latest technological advancements in electrical engineering, and building and home automation, but also spotlighted cutting-edge smart home products and solutions from leading industry players. The improvement of the show's diversity as well as internationalism has led to overwhelming acclaim from both exhibitors and visitors, and reaffirmed the fair's significance to the industry."
Exhibitors and visitors applauded show's effectiveness for brand promotion and business expansion
Exhibitors were unanimous in their praise of the fair's effectiveness in connecting them with decision-makers and facilitating their business development. Schneider Electric (China) Co Ltd, a long-time participant, was one such exhibitor. Mr Jerry Li, Section Manager of ECO & Building Business, commented: "The fair is influential and develops in parallel with the industry. Being a global specialist in energy management and automation, Schneider Electric has captured well the pulse of the market. And this year we have showcased our latest products and total solutions for smart homes, smart buildings and smart hotels, in response to the huge demand in the building automation and smart home markets. The visitor flow was exceptional, and we successfully got in touch with potential clients, including real estate developers, system integrators, hotel management companies and more. The result was satisfying."
Murata (China) Investment Co Ltd is a returning exhibitor. The company's Manager of Marketing & Corporate Communication Department, Mr Yoshifumi Kuribayashi, said: "This is our second time exhibiting at the fair. We are displaying our latest sensors and smart lighting systems. We have noticed the smart home market is gaining momentum over the years. And being an electric components manufacturer, we will provide more innovative sensors to accommodate the market needs. We believe this fair is the best channel for promoting our new products, and reaching more potential clients from new markets."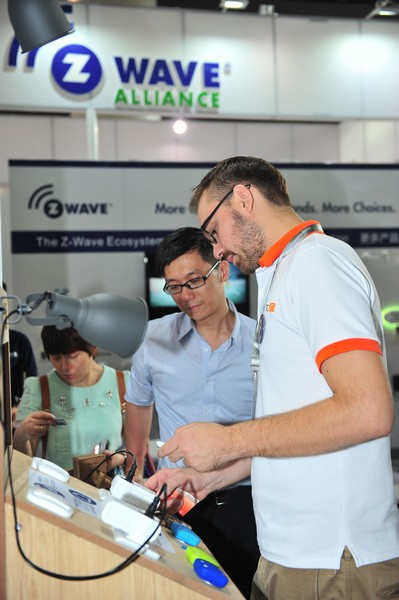 First-time exhibitor, Shenzhen RICISung Intelligent Technology Co Ltd shared equal praise for the show's ability to provide profitable business opportunities. The company's CEO, Mr Tong Hui, noted: "Our participation this year was undoubtedly successful. Not only have we met local clients, but we've also generated strong business leads from international buyers, including from Australia, New Zealand, Turkey, the UK and the US. Some of the potential clients have already arranged visits to our factories. The result we achieved this year has benefited our business a lot and we will definitely come back again next year."
For visitors, the show represented some of the best brands and one of the most diverse ranges of products and solutions available on the market.Mr Adam Beigi is the Managing Director of IDG Sourcing & Consulting Inc, and shared: "I came from Canada and was here to source home automation systems and lighting products which can be sold to Canada, the US, Europe and Hong Kong. As a first-time visitor, I met some great suppliers exhibiting innovative audio integrated systems and wireless control systems. I think the show was well-organised and it was a nice experience for me."
Fellow visitor, Mr Yu Zhihua, Deputy General Manager of Yunfu Information and Science and Technology Development Co Ltd,expressed: "Our company provides services for government projects, including consulting and planning. We visit the fair every year as we think it is an indispensable avenue for acquiring market intelligence. This year, we noticed some exceptional technological advancements and breakthroughs within the Internet of Things and smart home industries. The tour is indeed very inspirational."
Concurrent events offered exceptional insight into industry's future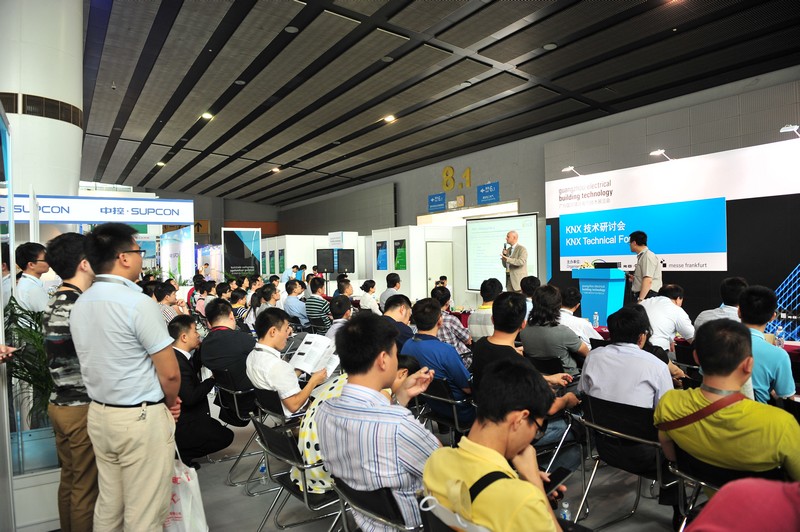 Apart from its diversity, both brand- and product-wise, the show is also well known for its strong line-up of concurrent events. The 2015 event programme featured over 100 sessions, covering four themes – "Intelligent Building and Smart Home Standard", "Intelligent Building", "Smart Home" and "Electrical Building". The events highlighted a wide ranges of issues and opportunities delivered by influential feature speakers. They included international standards for smart home and intelligent building technologies, innovative smart city technologies, the latest technology and application of smart homes, and more.
Intelligent Engineering Brand of China Exploration and Design Association was the co-organiser of the "Summit on Innovative Intelligent Building Technology driven by Smart Cities". The President of the group, Ms Hu Ping, expressed: "The event gathered industry experts to share insights on a wide range of topics, ranging from policies and ideology to the management of intelligent buildings and smart homes. The knowledge that attendees acquired could actually be applied in a practical way. Overall, the attendees' feedback was positive and the event was an undoubted success."
Seminar attendee, Mr He Jianxing, CEO of Detong Energy and Science and Technology Co Ltd, a company from the US, said: "I attended 'China Intelligent Building Product and Technology Forum', and was especially impressed by the speech delivered by Dr Zhang Jun, Committee Member of the Chinese Institute of Electronics. He gave in-depth information about China's standards for the Internet of Things. The event provided a great opportunity for us to know more about the Chinese market, and to facilitate business networking. I look forward to the next edition."
Guangzhou Electrical Building Technology is organised by Guangzhou Guangya Messe Frankfurt Co Ltd. The fair is a part of Messe Frankfurt's building and energy shows, headed by the biennial Light + Building event in Frankfurt, Germany, which will take place from 13 – 18 March 2016.
GEBT also follows a series of light and building technology events in China, including Guangzhou International Lighting Exhibition, Shanghai Intelligent Building Technology, Shanghai Smart Home Technology and Shanghai International Lighting Fair. Additionally, light and building fairs will also be hosted in Argentina, the United Arab Emirates, Russia and India.
For more information on Light + Building shows worldwide, please visit www.light-building.com/brand.
The next edition of Guangzhou Electrical Building Technology is scheduled to take place once again from 9 – 12 June 2016 at the China Import and Export Fair Complex in Guangzhou. To find out more information about the fair, please visit www.building.messefrankfurt.com.cn or email [email protected].