The Guangzhou Electrical Building Technology fair – Asia's leading event for electrical engineering professionals, as well as building and home automation experts, is set to hold its 12th edition from 9 – 12 June 2015. The fair will be primely located in Halls 6.1 and 8.1 of Area A at the China Import and Export Fair Complex in Guangzhou. The four-day event will occupy 20,000 sqm, and host 298 exhibitors from Belgium, Mainland China, France, Germany, Hong Kong, Japan, Switzerland, Taiwan, the UK and the US.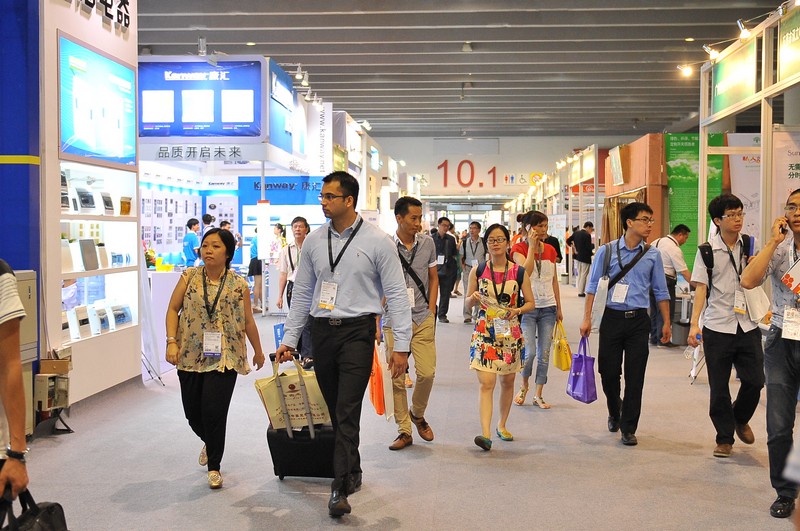 Commenting on the upcoming fair, Ms Lucia Wong, Deputy General Manager of Messe Frankfurt (Shanghai) Co Ltd, expressed: "Each year, the steadfast support we receive from industry associations contributes to the show's success. Not only have these associations provided us with invaluable guidance, but they have also enriched the content of the fair by co-organising concurrent events. For 2015, we will once again address prevailing market trends and help industry players discover new business opportunities. With our strong line-up of concurrent events covering intelligent building and smart home standard, intelligent building, smart home and electrical building, I am confident that visitors will receive indispensable market intelligence and achieve their business goals."
EnOcean Alliance, one of the fair's key supporters, will attend for the fourth time. Mr Graham Martin, Chairman of the group, commented: "The fair is one of our major events in China as it attracts thousands of international experts from the electrical engineering, building and home automation markets. The variety of exhibitors and innovative solutions are especially fascinating, and mirror the latest and future market trends not only in China, but also worldwide. This makes the fair a highly attractive platform for EnOcean Alliance and its members to present their products and solutions based on the EnOcean energy harvesting wireless technology."
Sharing the same opinion, Mr Joost Demarest, CTO of the KNX Association, said: "The fair plays an important role in the promotion of new home and building control solutions to the Chinese public. This year, we will again support seminars and the Agora session to introduce KNX technology to the newcomers."
Leading exhibitors to share new innovations and market insights
Driven by new urbanisation construction in China, the country's government is focused on improving the energy efficiency of buildings. This, coupled with the rapid development of the Internet of Things and cloud computing, makes for a promising market for building electrical engineering and smart home products. Numerous industry leading suppliers recognise this trend and are ready to present their latest innovations to the building community.
Wulian-IoT is a renowned supplier of wireless smart home devices that are based on ZigBee technology. The company is prepared to exhibit a series of solutions during the fair, including wireless multifunctional sensors, curtain detectors, high-definition cameras and sockets.
Also present is DADE which has a long history for research and development in the smart home products. They will demonstrate their core competitive smart home series at the show including a selection of high quality, low maintenance products for a more secure and comfort living.
Other noteworthy brands to attend this year includeABB, ANCI, BERKER,Bittel, CATO, CITYGROW, DNAKE,Control4, DALIPRO, Dooya, Eastsoft, Echelon,  EnOcean Alliance, HEE, HeGuang, HDL, HUARUI, IISFREE, Laffey, Lite-Puter, KNX Association, JINLI, MORDIO, Murata, ORVIBO, Rishun, SATION, Schneider Electric, SINGI, SUPCON, Songri, TAICHUAN, T&J,TENDER, Video-star, WAGO,ZF Friedrichshafen and Z-Wave Alliance.
Event themes: "Intelligent Building and Smart Home Standard", "Intelligent Building", "Smart Home" and "Electrical Building"
Over 70 concurrent event sessions will be held with the Guangzhou Electrical Building Technology fair. Influential speakers from governments, industry organisations, institutes and corporations will share market insights. To parallel industry development, the events will cover the following four themes:
Intelligent Building and Smart Home Standard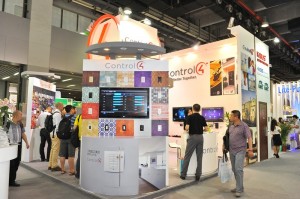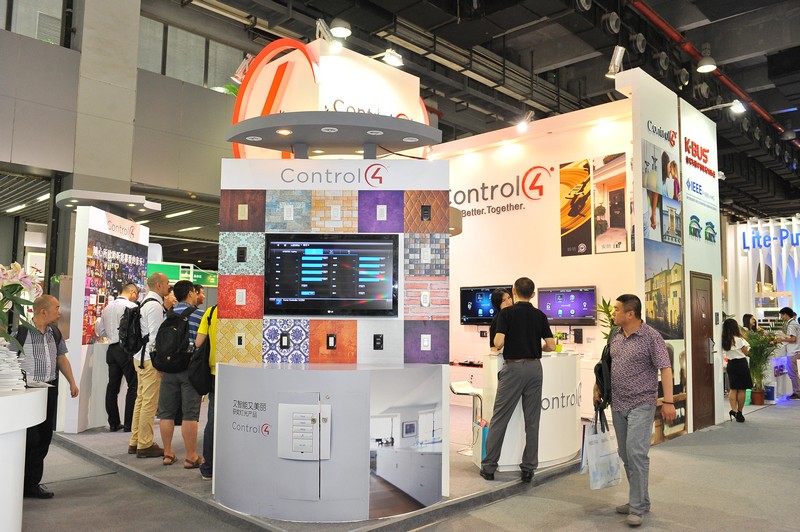 Under this theme, the seminars will cover a series of international standards for smart home and intelligent buildingtechnologies. Participating associations and topics to be discussed include:
Z-Wave Alliance: "Z-Wave – More Brands, More Products, More Solutions"
EnOcean Alliance: "EnOcean Batteryless Wireless Technology for Intelligent Buildings and Smart Homes"
LonMark International: "Smart Systems Using LonMark Solutions for Smart Networked Buildings and Outdoor Lighting Systems"
ZigBee Alliance: "ZigBee – Creating a Smart Home"
Bluetooth SIG: "Bluetooth Technology: Going Mainstream in the Smart Home"
KNX Association: "KNX Technical Forum"
IGRS Alliance: "IGRS Standard for Smart Homes"
Electrical Building
The wave of new construction and rapid development of building efficiency in China have contributed to the development of the building industry. Highlighted topics under this theme include:
"Abuilding.cn Electrical Building Technology Forum – Intelligent Building Technology and Application"
"Electrical Building Technology Forum for Intelligent Power Distribution and Energy Conservation"
Smart Home
The interaction of mobile Internet, the Internet of Things and cloud computing is currently a big driver of the fast development in the smart home industry. Increasing demand for better living standards also fuels the needs for smart home technologies. Topics discussed will include:
"Lecture Course: Standardisation and Safety of Smart Community and Smart Home System"
"China Smart Home Industry Alliance Forum (Southern China) – Development Trends and Applications for Residential Smart Lighting"
"Domestic Robot and the Future of Smart Home Forum"
"Smart Domino, Lighting Ecology"
Intelligent Building
Industry specialists will share insights into the latest technological developments. They will also reveal their perspectives on the overall planning and construction of smart cities, innovative smart city technologies and more. Topics highlighted include:
"Summit on Innovative Intelligent Building Technology Driven by Smart Cities"
"Applications for Smart City and andIntelligent Equipment Technology"
"China Intelligent Building Product and Technology Forum"
In addition, the fair will once again feature the popular Agora platform, and gather key industry players and experts under one roof to exchange market intelligence and expectations on future trends.
Guangzhou Electrical Building Technology is organised by Guangzhou Guangya Messe Frankfurt Co Ltd. The fair is a part of Messe Frankfurt's building and energy shows, headed by the biennial Light + Building event in Frankfurt, Germany, which will take place from 13 – 18 March 2016. The show also follows a series of light and building technology events worldwide, including:
ŸGuangzhou Electrical Building Technology / Guangzhou International Lighting Exhibition, 9– 12 June 2015
BIEL Light + Building Buenos Aires,  15– 19 September 2015
Shanghai Intelligent Building Technology / Shanghai Smart Home Technology /
Shanghai International Lighting Fair, 23 – 25 September 2015
Light Middle East,Ÿ  6 – 8 October 2015
Interlight Moscow powered by Light + Building, 9 – 13 November 2015
LED Expo New Delhi, 3– 5 December 2015
Beijing International Building Technology, Spring 2016
LED Expo Mumbai, May 2016
Light India, 5 – 7 October 2016
To find out more about Guangzhou Electrical Building Technology, please visitwww.building.messefrankfurt.com.cnor email [email protected].