Abak Exchange is a versatile workstation that allows you to move from a sitting position to a standing position at the touch of a button.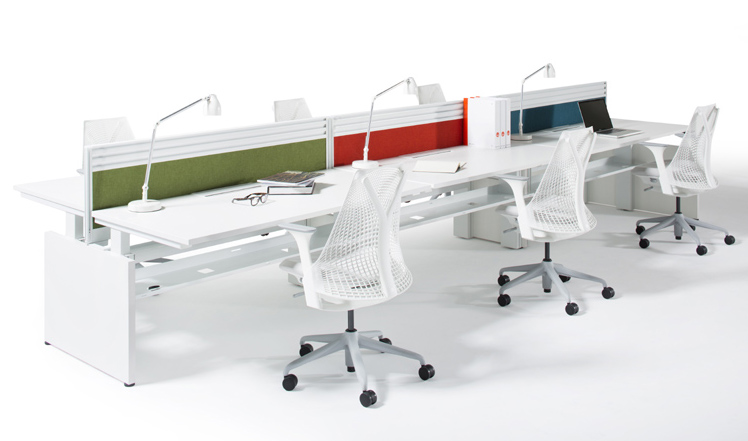 Product Story
Studies have long shown that a holistic, health-positive office that encourages regular movement helps us feel better and perform better.
Through the placement of shared equipment and common spaces, including both sitting and standing height workstations, workplace design can help release creativity by encouraging interaction and stimulating the senses.
Abak Exchange is a height-adjustable workstation that allows you to move from sitting to standing at the touch of a button, bringing movement and versatility to the workspace.  Accommodating all shapes and sizes, Abak Exchange can increase comfort levels, foster interactivity, and promote long-term health benefits.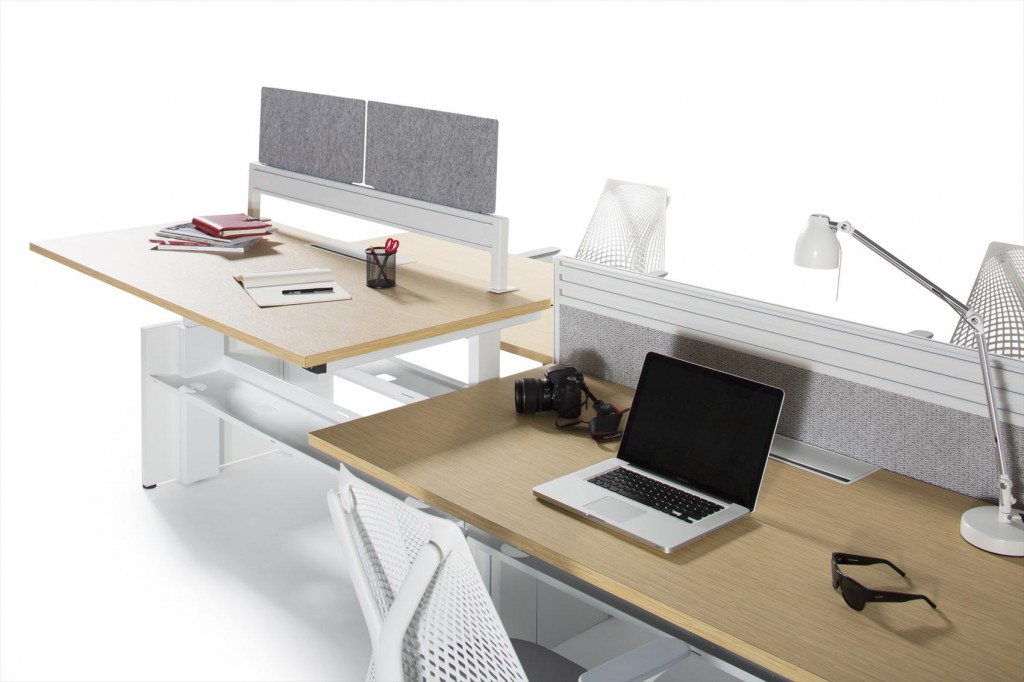 Sit to Stand
Postural variation has been a central premise to Herman Miller design since Propst's groundbreaking Action Office emerged in the 1960s. What Propst understood through observation, research has since proven: the human body needs to move. We need to be intentional about putting movement back into work. A sit-to-stand workstation allows you to alternate between sitting and standing throughout the day. This simple activity will refresh all your major and minor muscle groups, reduce the chance of back pain, and improve circulation.
Proven Pedigree
Abak Exchange is part of the  proven and popular Abak Environments family. First introduced in Europe, Abak Environments was designed to meet the rigorous needs of the workplace – intelligent connection, instant flexibility and longevity of parts. And while Abak Exchange brings motorised height adjustability to the fore, Abak Environments has always been focused on the concepts of flexibility and adaptability, with a set of ergonomic components that can be reconfigured to meet individual needs.
Heavy Duty Engineering
– Able to withstand up to 80 kilos per leg column – even loading optimal
– Electrical operation occurs at 40mm per second under load
– Designed to prevent gravitational wind down under maximum allowable loads
– Smooth and quiet in operation
Incremental Height Adjustment
Simple to operate, Abak Exchange allows you to move from a sitting position (ranging from 650mm to 850mm*) to a standing position (up to 1250mm*) at the press of a button.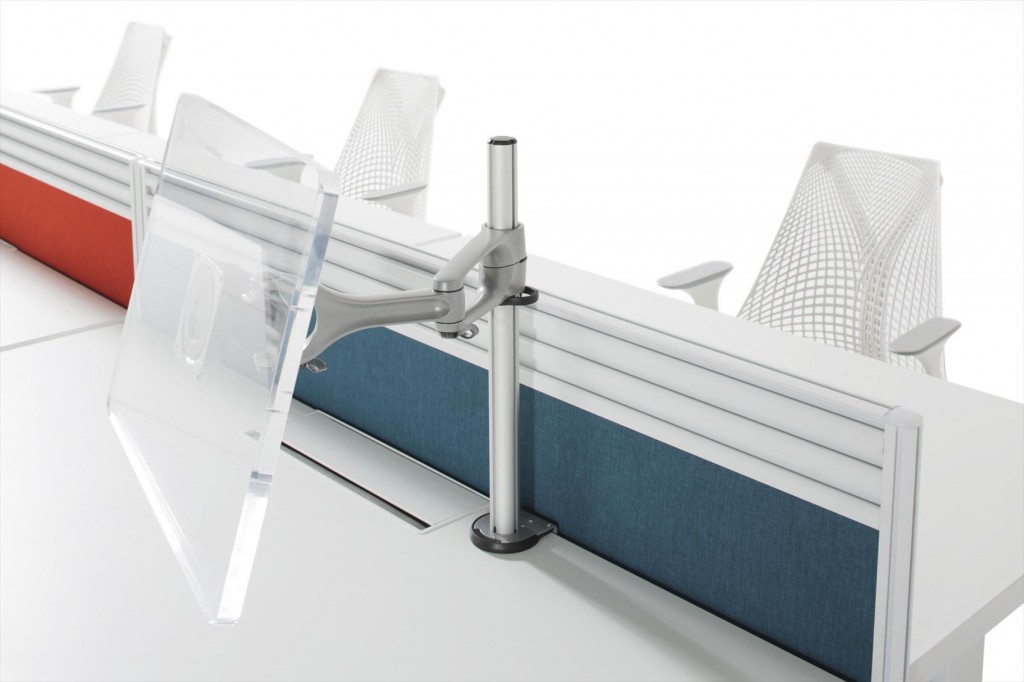 High Performance Actuators
Developed exclusively for Herman Miller and produced in Germany to stringent quality standards, Abak Exchange offers three high-performance height adjustment mechanisms: pin, crank and electric.
For a perfect anthropometric sitting position, choose pin or crank adjustments:
– Pin (Adjusts from 650mm to 850 mm*)
– Crank (Adjusts from 650 mm to 850 mm*)
For a complete range of positions, choose the sit to stand adjustment:
– Electric (Adjusts from 650 mm to 1250 mm*)
*Height measured from floor to top of work surface.
Harmonious Height Adjustment
Abak Exchange features a robust synchronicity mechanism to ensure even height adjustment.
Effortless Adjustment
Crank from minimum to maximum seating height (650mm – 850mm) within 45 turns, and in less than a minute.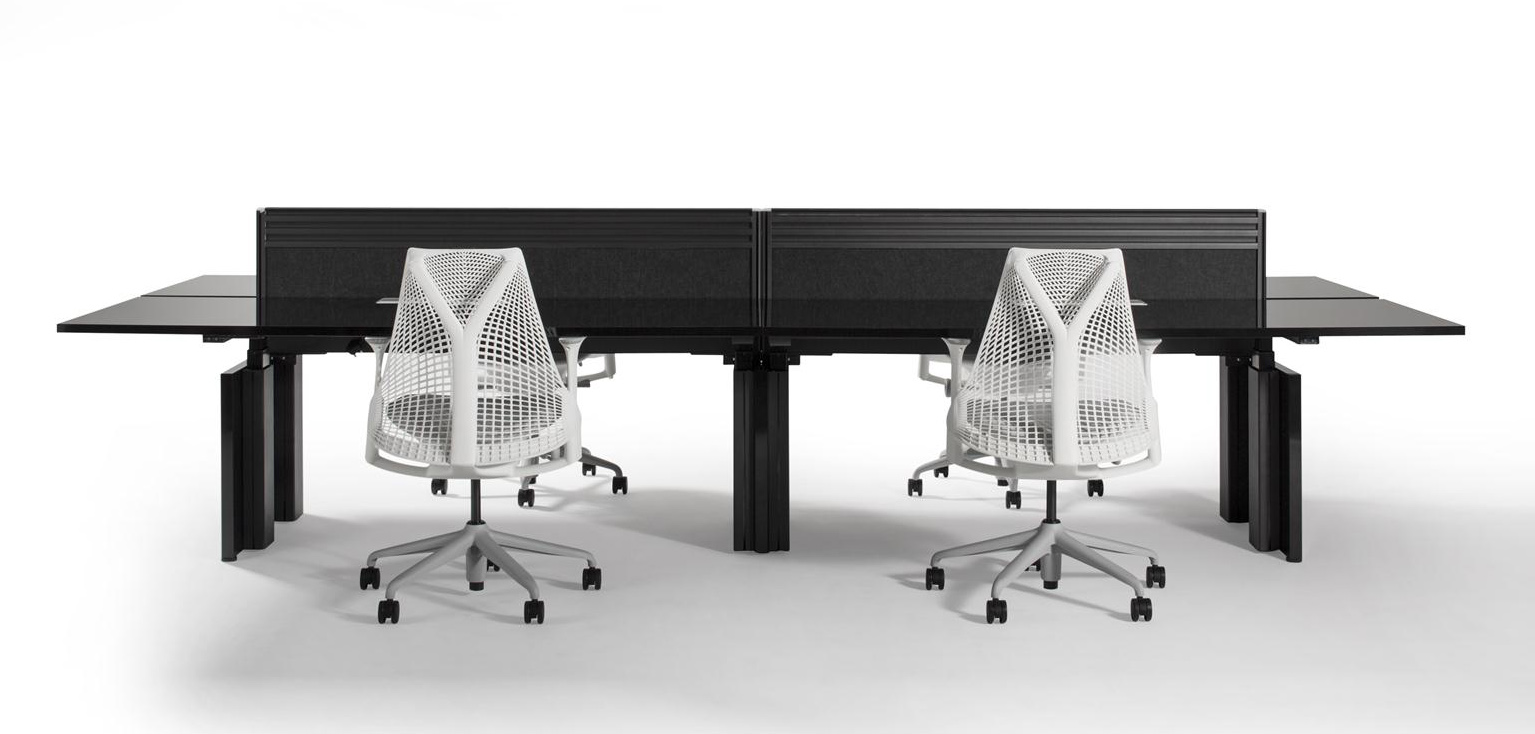 Generous Knee Space
Engineered to meet DIN/BS standards including minimum knee space (430 mm), Abak Exchange's recessed under structure allows full movement along desks without impediment.
Environment & Warranty
Designed with the environment in mind, Abak Exchange is 60% recyclable and made from over 43% recycled content. Greentag and AFRDI certification pending.
Backed by our unique 12-year, 3-shift warranty, excluding electrical actuators and the mechanism (1 year).
For more information contact www.hermanmillerasia.com.