(17 July 2020, Hong Kong) The HKIQEP Graduate Environmental Mentoring Scheme (GEMS) is now launched to facilitate the continuous development of environmental graduates and response to the Environment Bureau's initiative under the Green Employment Scheme. GEMS connects the grad uates and the environmental industry professionals, providing opportunities to share experience and knowledge.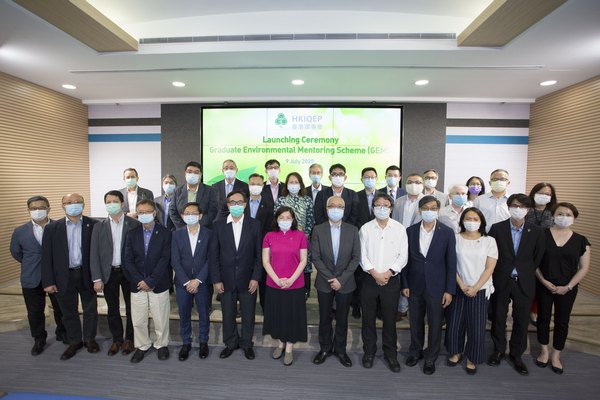 At the launching ceremony on 9 July 2020, the officiating guest Mr Tse Chin wan, BBS, JP, Under Secretary for the Environment , appreciated our efforts in promoting environmental professionalism and supporting the environmental graduates in Hong Kong.
Our honorary advisor Ir Dr Hon Lo Wai kwok, SBS, MH, JP and over 100 guests covering a wide range of industries, including property developers, eng ineering firms, consultancies, public utility companies, statutory bodies, academics, our members and students also participated in the ceremony, witnessing the official launch of GEMS.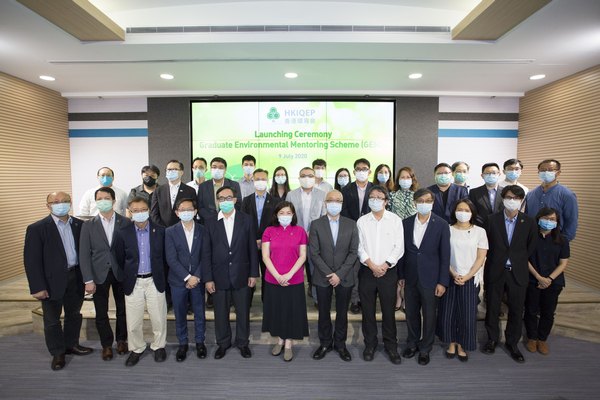 Dr Jeanne Ng, Chairman of HKIQEP delivered the opening remarks at the ceremony and said, "The demand for environmental professionals continues to grow. HKIQEP always endeavours to provide the talents needed to support Hong Kong in recovering from COVID 19 and growing back our economy, in a more diversified, greener and resi lient way." She added that GEMS could help fresh graduates lay the foundation for pursuing qualification, with a view to nurturing young talents to meet the needs of industry demand in the long run."
HKIQEP would like to express our sincere gratitude to t he industry for their generous support. More details of the GEMS will be announced soon.
Appendix – List of companies and organizations supporting GEMS as at 9 July 2020 (in alphabetical order):
AEC Ltd.
AECOM Asia Company Limited
Allied Sustainability and Environmental Consultants Group Limited
ANewR Consulting Limited
Associated Engineers Ltd.
ATAL Engineering Ltd
Atkins China Limited
BMT Asia Pacific Limited
Business Environment Council Limited
Civic Exchange
CLP Power Hong Kong Limited
Dunwell Enviro-Tech (Holdings) Ltd.
ERM-Hong Kong Limited
Gammon Construction Limited
Hong Kong Productivity Council
Meinhardt Infrastructure and Environment Ltd
MTR Corporation Ltd.
ODEN Systems
PJ Sustainability Consulting Ltd
Ramboll Environ Hong Kong Ltd.
SUEZ NWS Limited
The Airport Authority Hong Kong
The Hong Kong Electric Company Limited
The Hong Kong Institution of Engineers
The Hong Kong Jockey Club
Wealth of Flows Consulting Ltd
WSP (Asia) Limited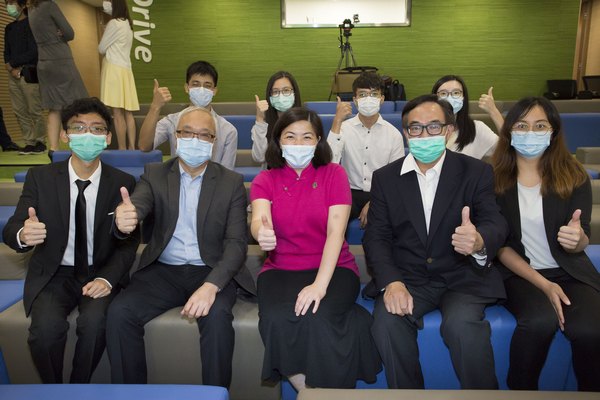 For further details, please visit HKIQEP official website.