(3 October 2018,Hong Kong) Hong Kong Institute of Construction (HKIC), a member organisation of the Construction Industry Council (CIC) successfully held its grand opening ceremony at HKIC – Tai Po Training Ground. Eight officiating guests included Mr. Paul CHAN, Financial Secretary, Mr. Michael WONG, Secretary for Development, Ir HON Chi-keung, Permanent Secretary for Development (Works), Mr. CHAN Ka-kui, Chairman of CIC, Prof. LEE Chack-fan, Chairman of Hong Kong Institute of Construction Management Board (HKICMB), Ir Allan CHAN, Chairperson of Construction Industry Training Board (CITB), Ir Albert CHENG, Executive Director of CIC and Ir Dr. Francis WONG, Director of HKIC. The Ceremony was attended by more than 200 construction practitioners, witnessing the significant milestone of the development of the industry.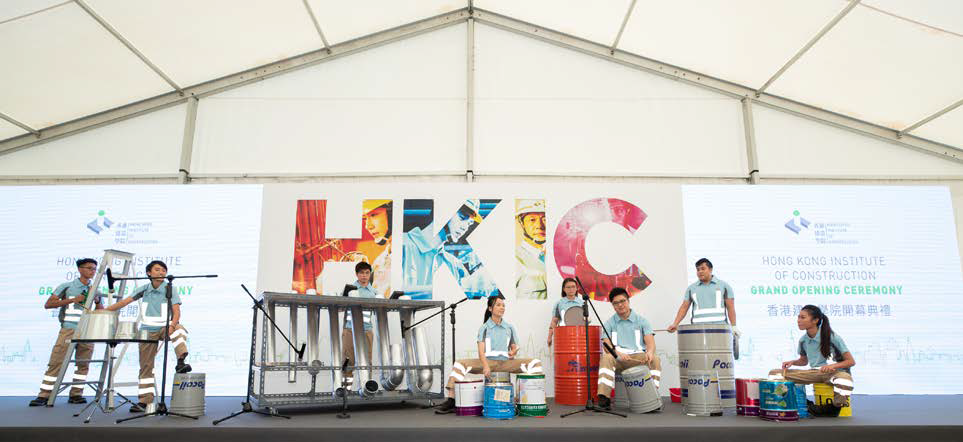 Mr. Paul CHAN, Financial Secretary, said that the construction industry is one of the most important sectors for the development of Hong Kong. With HKIC and CIC serving as platforms, he hoped to work together with the industry to enhance its strengths and to build a better and more livable home.
Prof. LEE Chack-fan, Chairman of HKICMB added, "In line with the future development of construction industry, HKIC has carried out reform on curriculum, facilities and qualification of instructors. To facilitate the professionalism of the industry and students' personal development, HKIC has incorporated a range of applicable innovative initiatives and whole-person education into the current training programmes. In the coming two years, we will carry out enhancement and renovation works for different campuses and training grounds. We will also provide the opportunity of continuing education for instructors."
The establishment of HKIC aims to nurture an accomplished construction workforce with sound professional skills, theoretical knowledge, safety awareness, innovative ideas, passion and pride for the construction industry of Hong Kong. HKIC's Diploma in Construction (Metalworks & Welding) has been accredited by the HKCAAVQ with Qualification Framework Level 3, enabling students to obtain both specialised training and recognised educational qualification recognition, and thus, facilitating their career development and progression. In the coming future, HKIC will uphold the motto of "To dedicate • To excel" and continue to seek validation under the Qualification Framework for other programmes and nurture a strong pipeline of knowledge-based talents for the industry.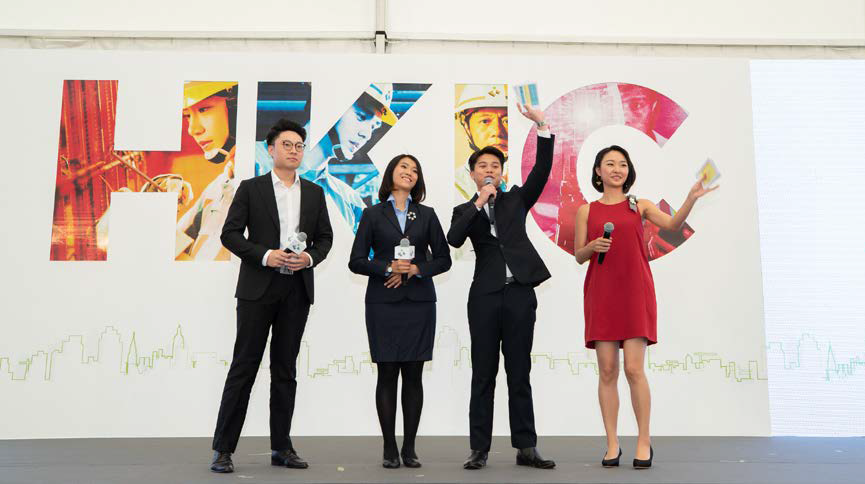 For more information about HKIC and its training courses, please visit www.hkic.edu.hk.