(6 February 2023, Hong Kong) Hong Kong has reconfirmed its position as a top data center market globally in Cushman & Wakefield's latest Global Data Centre Market Comparison report.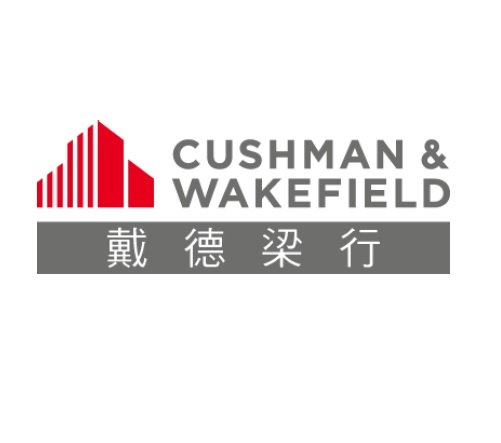 The annual report, now in its fourth year, ranks major data center markets around the world according to 13 weighted categories, including market size, fiber connectivity, power cost and environmental risk, to determine the top overall markets as well as the top performing markets in each category.
Hong Kong jumped to fourth in the overall rankings in the new report, scoring highly across categories; with strong connectivity, consistent demand, availability of cloud services and a business-friendly tax structure offsetting high land prices. Hong Kong moved up from sixth overall in the 2022 global rankings. John Siu, Managing Director, Hong Kong at Cushman & Wakefield, said: "Hong Kong is one of Asia's leading and still-rising strategic locations for data centers, reflected in its move up in the overall global rankings to fourth place in the 2023 report. On the ground, Cushman & Wakefield Hong Kong recently advised a pan-Asia data center operator BDx to pre-lease the majority area of a brand new building at No. 38 Wing Kei Road, Kwai Chung, as their third data center location in Hong Kong. This transaction further demonstrates the global demand and market confidence in Hong Kong's data center market by multinational players. We anticipate the data center segment will continue to grow as the city continues to expand and develop its innovation and technology industry in the upcoming years."
Hong Kong and Singapore were the only two cities outside of the United States to make the top 10 overall rankings. Singapore ranked third place within the top markets globally in all three high-weight categories: market size, fiber connectivity and cloud availability. Its strong performance across categories including its low vacancy rate — reflective of high demand — low environmental risk, and its status as a smart city helped cement its rank despite its recently-lifted two-year moratorium which limited new stock.
In the United States, Northern Virginia, the largest data center market in the world and the top-ranked market for the past three years, this year shared the highest rank with Portland following surging prices for prime land and a county-wide pause on development due to power restrictions in Northern Virginia. Portland surged from 10th place in the 2022 report to achieve the joint top spot. Atlanta rounded out the top five markets.
Asia Pacific
Within Asia Pacific, Singapore and Hong Kong were ranked first and second, with Sydney and Seoul tying for third place. Tokyo rounded out the top five markets.
With more accurate data on the size and scope of data center deployments in mainland China, Beijing and Shanghai have both risen notably in the market size rankings.
In the overall rankings for Asia Pacific, the report ranks Beijing as the sixth placed market and Shanghai as the eighth placed market.
Cushman & Wakefield's Head of Asia Pacific Data Centre Practice Group Todd Olson said: "2022 saw hyperscale tenants continue their expansion across all regions. Hyperscalers, followed closely by co-location providers and developers, have shown increasing interest in secondary and emerging markets which often offer greater availability of, and lower prices for, both land and power. Moving forward, we expect to see secondary markets make significant jumps in the rankings."
Overall Asia Pacific Top 10 Data Center Markets
Singapore
Hong Kong
Sydney*
Seoul*
Tokyo
Beijing
Mumbai
Shanghai
Melbourne
Kuala Lumpur
* Ranking tie
Overall Global Top 10 Data Center Markets
Northern Virginia*
Portland*
Singapore
Hong Kong
Atlanta*
Chicago*
San Francisco Bay Area*
Dallas
Phoenix
Seattle
* Ranking tie