(24 September 2023, Hong Kong) The Swire Properties Placemaking Academy (SPPA) is delighted to officially welcome 10 exceptional students from the City University of Hong Kong and Hong Kong Metropolitan University, who will be designing, planning and executing the White Christmas Street Fair 2023.
(按此瀏覽中文版)
The newest cohort's apprenticeship began this summer with a packed schedule of masterclasses and mentorship sessions to equip them with a broad range of knowledge and skills to help them ideate and execute the Swire Properties White Christmas Street Fair in December. Under the theme "Play, Level-Up and Shine", the masterclasses and training covered topics such as career & life planning, climate change and AI; and their mentors include Christine Loh, Chief Development Strategist at The Hong Kong University of Science and Technology, Teresa Ko, Senior Partner and China Chairman of Freshfields, and Chris Law, Founding Director of the Oval Partnership, among others.
A total of 38 students from six universities entered the open competition with initial proposals for the Street Fair. Four groups were shortlisted to take part in a series of lectures – ranging from design thinking, communications and presentation skills, to refine their ideas. The 10 students were ultimately handpicked after a final judging session to bring to life their ideas for this year's Street Fair.
Partnering closely with the SPPA team is seven select secondary school students – making up the Digital Communication and Music Teams – who are part of the inaugural Placemaking Academy Junior Programme and were hand-picked by the E-League Programme of the Eastern District Office of the Home Affairs Department.
"We're delighted to welcome the fifth cohort of university students to the Swire Properties Placemaking Academy, and expand the programme to secondary students this year," said, May Lam-Kobayashi, Deputy Director, Public Affairs of Swire Properties.
"Our newest initiative is part of our youth empowerment and greater community-building efforts; and with the debut of the Placemaking Academy Junior Programme, we have an exciting opportunity to share our experience and placemaking knowledge with even younger generations. The goal is to inspire them at an early age to develop new skills, give back to the community and become the city's future leaders."
The two teams under the Placemaking Academy Junior Programme will focus on two main tasks: to create a digital platform for the Street Fair's F&B operations; and curate an original musical performance. The seven students have already begun tailored training sessions with professionals in the digital innovation and music production spaces, as well as SPPA alumni, to enhance their skills.
In addition to new elements, seven alumni of the Placemaking Academy have become part of Swire Properties to pass their experience on. They will assist this year's apprentices in sustainable development, event planning and management, as well as content creation and social media promotion.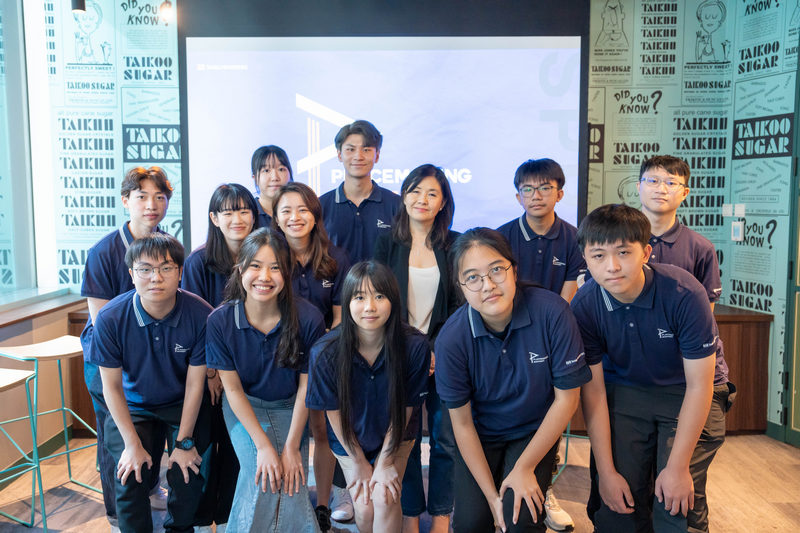 WORKING TOWARDS A ZERO-WASTE STREET FAIR
Echoing Swire Properties' commitment to sustainable development, each year, members of the SPPA strive to make the Street Fair a zero-waste event by adopting the latest waste reduction measures and technologies. Last year, the team achieved a 23% reduction in materials consumed and diverted a remarkable 91% of waste from landfills, setting a new benchmark. The challenge for the 2023 cohort and Junior Programme members will be to do even better and promote sustainable lifestyle to the community.
Visit SPPA's website at placemaking.swireproperties.com/about.
Visit Swire Properties' website at www.swireproperties.com.