(14 July 2020, Hong Kong) Hong Kong's real estate market is witnessing volatility with a multi-sector correction, leaving investors, occupiers and owners in extended negotiations to find a price that best supports their flexed short- and long-term strategies. Colliers International (NASDAQ: CIGI; TSX: CIGI), a global leader in commercial real estate services and investment management firm, shares it's latest real estate figures in its Quarterly Update covering the investment, office leasing, retail, data centre and industrial sectors.
Consistent trends are trickling through Hong Kong's real estate sectors as sticking power, pricing dislocation, slow economic performance and the opportunity for PRC firms shape decision-making processes. Colliers Hong Kong Managing Director Nigel Smith explained: "The market's figures don't represent the level of interest we're seeing across our lines of business. We're in a state of transition as savvy stakeholders look to test the boundaries for financially great deals. We also need to be reminded that there are cash-rich players and organisations with an appetite for growth. It just needs stakeholders to agree on price."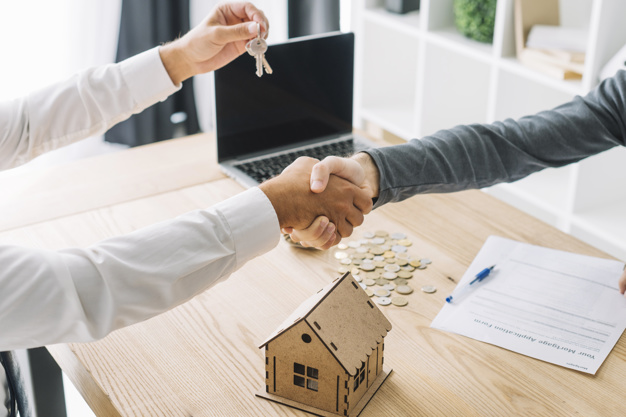 Rosanna Tang, Head of Research, Hong Kong and Southern China explained: "Across all sectors we are seeing opportunities as the market moves through a downcycle. Investors are exploring discounted assets and short-term high yield opportunities like neighbourhood malls. For owners with aging properties and sticking power there is a trend to consider renovation, or the repositioning of assets for value-add purposes."
Investment Sector
Real estate investment transaction volumes in Q2 witnessed a drop of -68% YoY, demonstrating the influence of COVID-19 and other market factors. H1 activity was dominated by local investors, but some developers have acted to dispose assets to increase their liquidity, boosting buying power in support of upcoming development strategies.
Looking at the remainder of 2020, Deputy Managing Director of Capital Markets and Investment Services Antonio Wu outlined: "A pricing dislocation has strained transaction volumes so far in 2020 with sellers having stronger holding power as buyers seek out distressed assets at a discount price. We anticipate this will remain an issue throughout the rest of 2020, although the gap is expected to narrow and the increased levels of activity we're witnessing should translate into more deals."
Compared with other leading global cities, Hong Kong's employees have witnessed a quicker return to the workplace. However, the pandemic's economic impact is disrupting occupiers' real estate strategies forcing them to review opportunities to relieve financial pressure. The market has witnessed a trend in the number of enquiries around potential relocations and consultation to downsize. Additionally, a rise in vacancy rates may lead to landlords reviewing their leasing strategies as key submarkets saw a quarterly decline in rents; Admiralty (-7.6% QOQ), Wan Chai (-7.5% QOQ) and Tsim Sha Tsui (-7.2% QOQ).
Head of Office Services Fiona Ngan said: "A focus for clients now is their operational footprint with a need to control and reduce unnecessary costs. We are seeing a lot of attention towards alternative ways of working, of which a core option is a reduction in office space. The need to work from home has shown occupiers that it is possible to integrate this into their office policy, but in the long-term, this will not replace traditional office leases. We expect businesses to revisit short-term or flexible workspace solutions in the same or alternative locations. A sub-sector and potential area for growth is PRC firms looking to establish in Hong Kong balancing MNC footprints against Asian Corporates."
Valuation and Advisory Services
Hong Kong's limited land supply is driving record highs in sales with China Mobile securing a recently tendered parcel of industrial land after missing out on a data centre bid at Tseung Kwan O (TKOTL 131) in December 2018. The HKD5.6 billion (USD722.6 million) bid for the site in Sha Tin has a 50-year lease and is the biggest industrial plot of land to come to the market since 1998.
Hannah Jeong, Head of Valuation and Advisory Services said: "The next three years will see about 1.8 million sq. ft. of supply brought to market. Hong Kong's challenge is that it's already pre-leased, or owner-occupied, restricting supply in an already challenged market. In addition, the Lands Department currently charges a significant premium for data centres sales despite understanding the high demand. This is attracting interest from investors as data centres offer a good rental yield with a rental circa HKD30-35 sq. ft. with top tier operators competing for space."
Retail Sector
Overall, retail sales for Q2 remained under pressure, dropping 34.5% YoY amidst the continued suspension of inbound tourism. However, domestic activity has spurred performance slightly, but only narrowing the monthly decline for March (42.1%), April (36.1%) and May (32.8%).
Senior Director of Retail Services Cynthia Ng commented: "The outlook for the retail sector remains challenging for the rest of 2020, carrying through to H1 2021. The beginning of the rebound of new confirmed COVID-19 local cases in early July (the third wave of the pandemic) will prolong the retail sector's recovery process. However, some retailers have been able to perform with sustainable sales in H1 2020. Yet they will be extra cautious to expand in H2. Our optimistic view sees opportunity in new international F&B, and new emerging supermarkets and lifestyle stores that are widely popular amongst the immediate local consumption in Hong Kong."