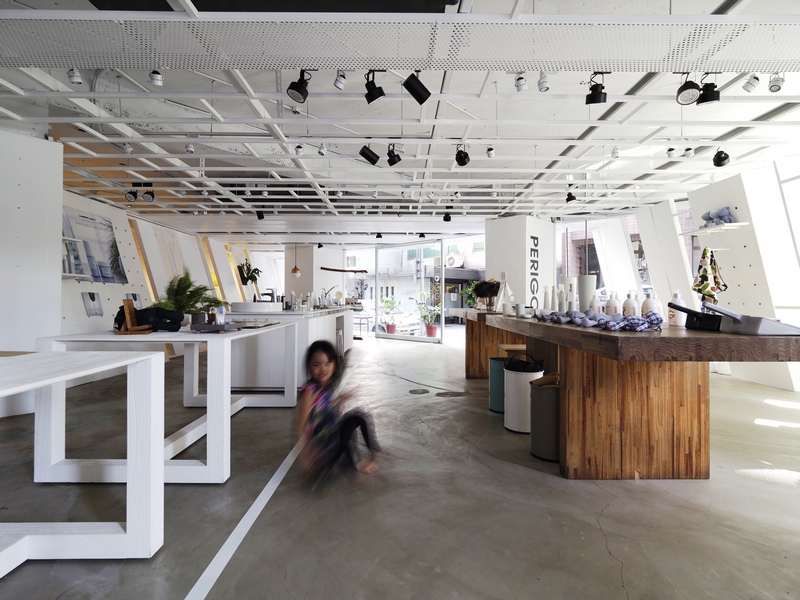 In creating a commercial setting in a busy alley in Taipei's Eastern District – that had to balance old and new, the street and the premises – JC Architecture cut corners.
Based on the idea of connection between spaces and the neighbourhood, the practice cut out a lane in an old business district, diagonally slicing through a building, splitting it in two. Using metal panels as partitions, items, shops, offices, cafes and exhibition space are formed. White metal brings out natural lighting and the window walls connect the inside to the outside, and the bright corridors become part of the city streetscape, making it the highlight of the busy alley. JC Architecture took on the challenge to refrain from changing the façade of the street. In reverse thinking, while preserving traces of buildings more than 30 years old, the work infused modern metal elements in such a way that honours the past but also puts forth a new way to design for the future.
For further details, please visit www.johnnyisborn.com.