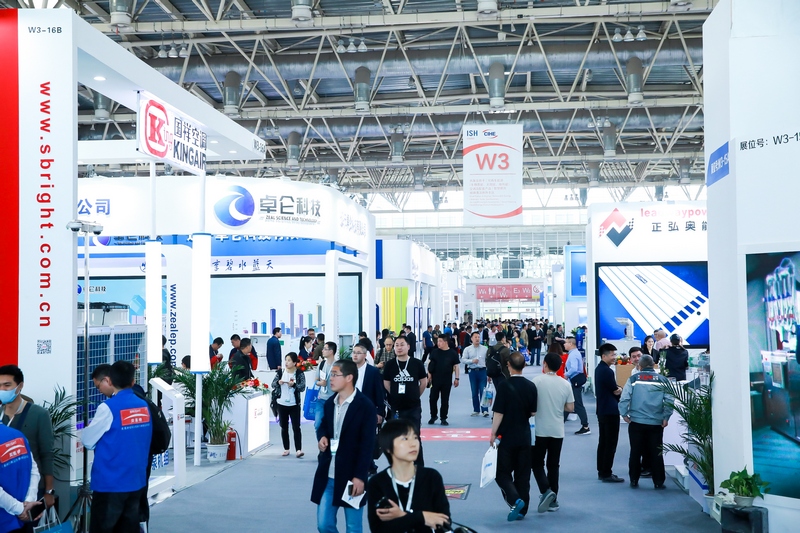 ISH China & CIHE is ready to open its doors next week at the New China International Exhibition Center in Beijing, running from 12 – 14 May. As the leading HVAC trade event in Asia, the fair will play host to 980 exhibitors across seven halls, covering 95,000sqm of exhibition space.
(按此瀏覽中文版)
China's 14th Five Year Plan endorses high-quality infrastructure development while further expanding the domestic economy and continuing to support international export markets. It will also further drive modernisation through innovation as well as promote intelligent and green production. These new initiatives will not only improve the national business environment, but will expedite more HVAC-related projects, putting emphasis on diversifying renewable energy production and consumption, and offer greater opportunities for HVAC suppliers worldwide.
While the government is exploring a variety of renewable energy sources, manufacturers that are developing smart HVAC products continue to show positive growth with innovative technologies being introduced to the marketplace annually. To adhere to the government's strict green initiatives, energy efficient HVAC solutions which meet stringent carbon emission regulations continue to be one of the main technology development focuses of manufacturers. The 2021 fair will feature three new themes: Energy, Water and Life, which are in line with the current national developments while steering China's HVAC industry towards a cleaner and more comfortable future.
Fair highlights at a glance
Overseas Area in halls E1 and W2 promoting global HVAC technologies
German Pavilion presenting advanced HVAC solutions in hall E2
Water Pump Zone featuring renowned worldwide water pump exhibitors in hall W1
Clean Energy District Heating Area in hall W3 showcasing district heating and intelligent heating solutions
Floor Cooling & Heating System Display Area in hall W4 which will include a live demonstration room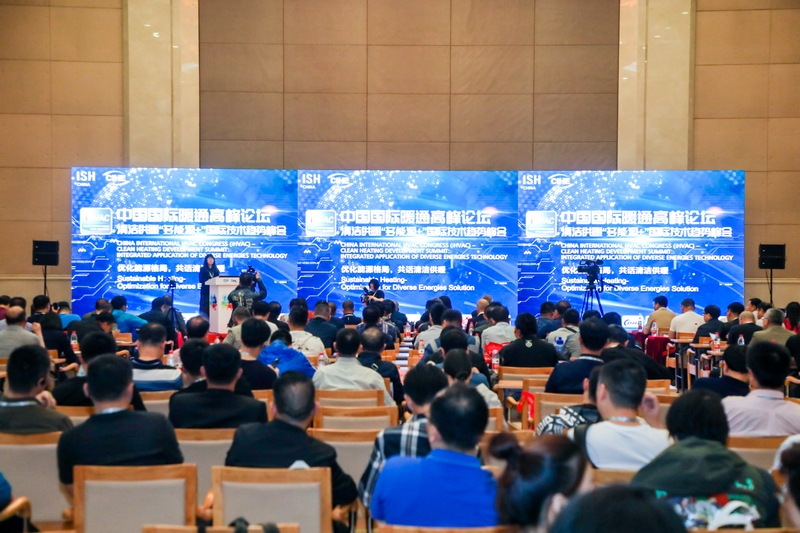 Leading international and Chinese brands feature this edition
Visitors to the fair can expect to see the latest products and technologies from leading overseas brands, while many domestic suppliers, driven by eco-friendly policies in China, will showcase their latest innovations designed with environmental protection in mind. The full product spectrum on offer at ISH China & CIHE includes boilers & wall-hung boilers, burners, water heaters, electric heaters, water pumps, heat pumps, radiators, valves, pipes & fittings, control systems, cooling & heating systems, as well as products for floor heating, air-conditioning, fresh air, air purification, water purification, intelligent households, renewable energy and more.
To further enhance the experience for visitors and exhibitors, ISH China & CIHE will once again feature a range of thematic zones which shine a light on the latest HVAC products and solutions. The 2021 edition will hone in on three new themes: Energy, Water and Life. Confirmed brands ready to showcase their latest innovations under the themes include: Aikeduo, A.O. Smith, Arcio, BRI, Cameron, Danfoss, Devotion, Erreess, Guangdong ROC Cool and Heat Equipment Haier, Hailin, KMC, MICOE, Nedfon, Outes, Phnix, Shimge, Shiteng, Slimline, Tsinghua Tongfang, Yayi, Yuanda and others.
In the Overseas Area, the likes of CALEFFI, Cofi, Fixanit, Groppalli, Heatmiser, KMC, PEXGOL, Polidoro, Sermeta, Tube deluca, VEXVE, and more feature in halls E1 and W2. German exhibitors participating in their country pavilion in hall E2 include Aquatherm, Hedda, Jürgen Schlösser, Karl Dungs, Lamtec, Lunos, Meltem and others.
Showcasing their latest products in the Water Pump Area in hall W1 include CNP, Leo Group, MINAMOTO, Pedrollo, Pentax, Senwater, SFA, SHIMGE, Wilo, Xiling, Xinhu, Xylem and Zoeller. While in the Clean Energy District Heating Area in hall W3, Huahou, Huamei, Jinghai, Lcarbo, Ploumeter, Radius, Sanyuan, Tianshi Future, Tiger-control, Xingbang and others.
Some of the leading domestic and international brands also participating include Aikeduo, AMICO, Amitime, Ametek, ARICO, Asceis, Bartery, Borochi, CNP, Comer, Defu, Devotion, Dotels Double-lin, Ecoflam, Esin, Fangkuai, Gassero, Hansega, Haoji, Hanse, Huaheng, Haydn, Helmsburg, IDC, Innovita, INOVISEN, JAEWOO, Kaaniche, Kamailong, Kenuo, New Energy, NORITZ, Nuowente, Oase TECH, OUTES, Oventrop, Pinsheng, Pioneer Energy, Power World, Ravenplus, Reflex, Rinnai, ROC, Ruige, Shuahie, Shinco, Shiteng, SHIMGE, Siemens, SIT Group, SMS, Suban, Sunamp, TASAN, Tongli, Vicot, Valmex, Veito, Wandekai, Wentai, Westone, Wilo, Woke, Wolf, Xinhu, Xylem, YUADA, Zeeco, and others.
As one of the leading industry events in the region, ISH China & CIHE aims to provide a seamless experience connecting exhibitors and visitors during the current healthcare situation. To better aid the sourcing needs of overseas buyers and allow them to better understand the HVAC industry developments within China, the organisers of the fair have collected pre-recorded product videos from exhibitors at ISH China & CIHE which will be uploaded to the fair's live streaming system. Not only will this maximise exposure for exhibitors to support the physical booth onsite, but the video live streaming services will also cover selected concurrent events, providing the latest market insight and future regional industry development.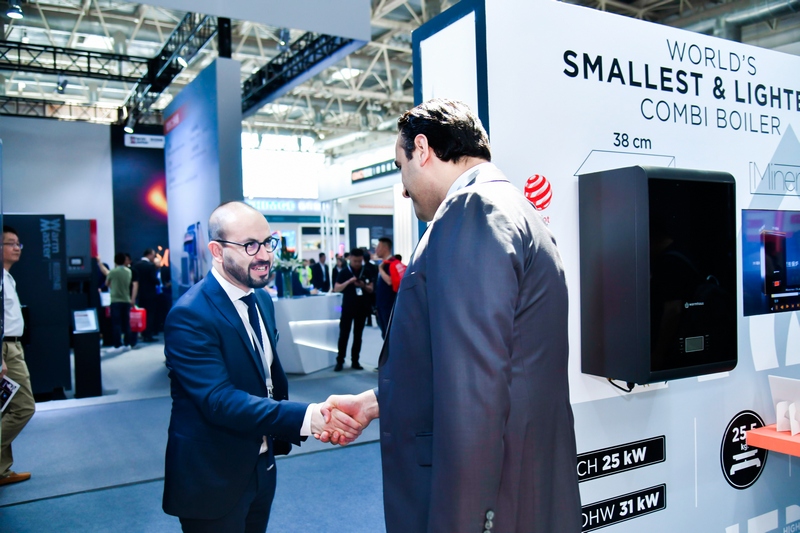 High-quality fringe programme adds to experience of exhibitors and visitors
The strong link between the exhibition and concurrent programme is what makes ISH China & CIHE a unique and prominent industry event. In response to a series of national policies and initiatives tackling air pollution, the fair will feature over 40 seminars and forums where exhibitors and visitors will have the opportunity to discuss the latest technological advancements and products. Furthermore, the fair will host the Clean Heating Development Summit, participants can look forward to gaining an overview of the current market landscape and exchanging ideas with renowned industry experts and academics. This summit is part of the China International HVAC Congress (iHVAC), which will also feature four must-attend forums:
China Innovative Heating Products and Technologies
Fresh Air Systems
Air Source Heat Pump Heating Technologies
FCH Cooling & Heating System Technology
Additional highlighted seminars for the 2021 edition include:
12 May:
iHVAC — Peak Carbon Dioxide Emissions, Carbon Neutral and Clean Energy Heating Green Development International Forum
Organised by: China District Heating Association (CDHA)


2021 Fresh Air Technology International Exchange Summit Meeting
Organised by: China Ventilation Technology Management Center
iHVAC — The 2021 Clean Heating Development Forum
Organised by: China Construction Metal Structure Association
13 May:
iHVAC — China Heating 2021 Annual Cutting Edge Technology and New Product Conference
Organised by: China District Heating Association (CDHA)
China Floor Cooling & Heating (FCH) System Technology Exchange (industrial development) Forum – Heating and Cooling Specialist Challenge and Award Ceremony
Organised by: CIEC GL Events (Beijing) International Exhibition
Co Ltd and Messe Frankfurt (Shanghai) Co Ltd
iHVAC — Intelligent Home Comfort Development Forum
Organised by: China Construction Metal Structure Association Indoor Climate Association
iHVAC — Heat Pump Clean Heating Pump Technology Forum
Organised by: Heat Pump Committee of China Energy Conservation Association
Extra health care and hygiene precautions will be in place
As trade fair organisers, Messe Frankfurt's top priority remains the health and safety of fairgoers. To ensure that visitors and exhibitors are meeting in a hygienic and safe environment, added measures will be in practice at the fair. These include: real-name authentication at registration, onsite temperature checks, frequent sterilisation of public areas and distancing measures for conference / seminar audiences, amongst others.
Additional details of all concurrent events can be found here:
https://ishc-cihe.hk.messefrankfurt.com/beijing/en/programme-events.html.
ISH China & CIHE is organised by Messe Frankfurt (Shanghai) Co Ltd and CIEC GL events (Beijing) International Exhibition Co Ltd. It is headed by the biennial ISH event in Frankfurt, Germany, the world's leading trade fair for HVAC + Water which will next take place from 13 – 17 March 2023. For more information, please visit www.ish.messefrankfurt.com. Furthermore, the next edition of ISH India powered by IPA will take place later this year in Mumbai. A further ISH event in China, ISH Shanghai & CIHE, will be held on 31 August – 2 September 2021 at the Shanghai New International Expo Centre. For more information about ISH China & CIHE and ISH Shanghai & CIHE, please visit www.ishc-cihe.hk.messefrankfurt.com.