(6 January 2021, Hong Kong) K11 is pleased to announce strong sales year-on-year growth of 45% in the second half of 2020. Although the pandemic brought challenges to the global business environment, K11 was able to leverage its unique cultural retail business model to realise its great potential and garner customer loyalty. Together with its accelerated digital transformation, K11 adapted swiftly to the market fluctuation and turned challenges into opportunities. This resulted in remarkable sales growth when consumer spending rebounded.
Adrian Cheng, Founder of K11 Group said, "We encountered a very unusual year in 2020 and we are glad to see the strong growth of the unique K11 cultural retail business model. Faced with unprecedented challenges and a new business environment, we successfully turned challenges into opportunities and achieved significant business growth in the face of adversity. In future, we will continue to uphold the vision of bringing a "Journey of Imagination" to our customers and integrate art and culture into city life wherever K11 is located to enrich people's lives."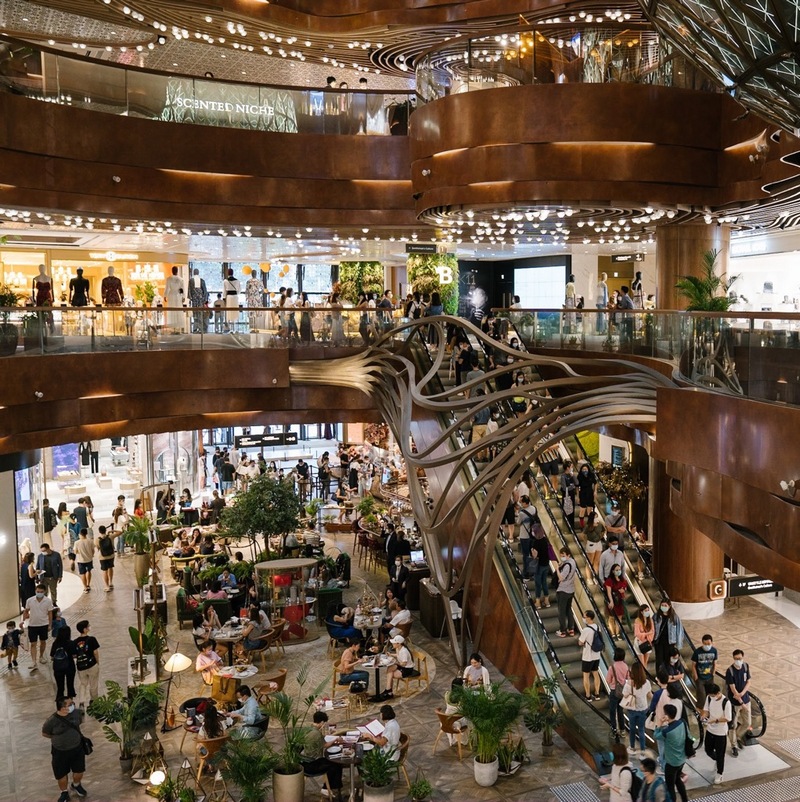 Hong Kong K11 sales grew by 56% despite adversity, indicating confidence in local consumption Compared to 2019, sales in Hong Kong K11 in the second half of 2020 increased by 56%, far outperforming the overall performance of Hong Kong's retail sales. The number of Gold Card members increased by 358% and loyalty programme sales was up 156% during the same period. Meanwhile, loyalty programme sales at K11 Art Mall also surged by 30%. The pandemic did not slow down K11's pace of innovation. The K11 Art & Cultural Centre and K11 Sculpture Park was launched in September, bringing a series of museum-level art collections to K11 MUSEA, enhancing the customer experience in Hong Kong's Silicon Valley of Culture. During the holiday season, K11 MUSEA also presented a series of special experiences, such as introducing the world-renowned lighting art installation "Globoscope", a festive market and online-to-offline performances, all of which attracted much public attention.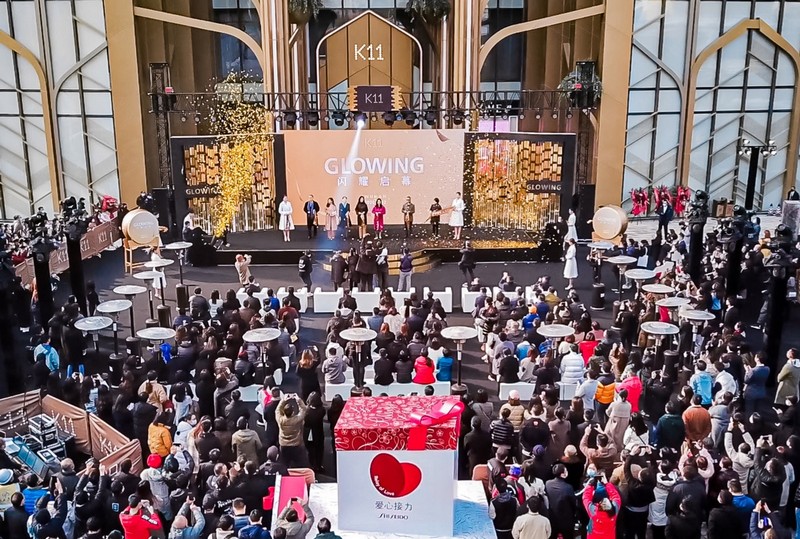 Mainland China K11 sales surge 35% year-on-year
In mainland China, sales in the four cities K11 operates in increased 35% year-on-year in the second half of 2020. With the opening of Wuhan K11 Art Mall II and AVENUE 11, K11 achieved a 50% year-on-year sales growth in mainland China in the first three weeks of December 2020.
At the beginning of the pandemic, K11 responded to the changes in consumption patterns and accelerated the development of its digital channels. By launching the WeChat mini-programme "K11 GO", people at home could enjoy more diverse cultural and art activities, as well as shopping online. K11 also proactively expanded its channels to provide more art and shopping experiences by cooperating with the popular social media platform RED(小红书)to launch virtual exhibitions and e-shopping through live-streaming. In September, K11 partnered with Sotheby's to launch the auction house's internationally renowned online art programmes to a Chinese audience for the first time.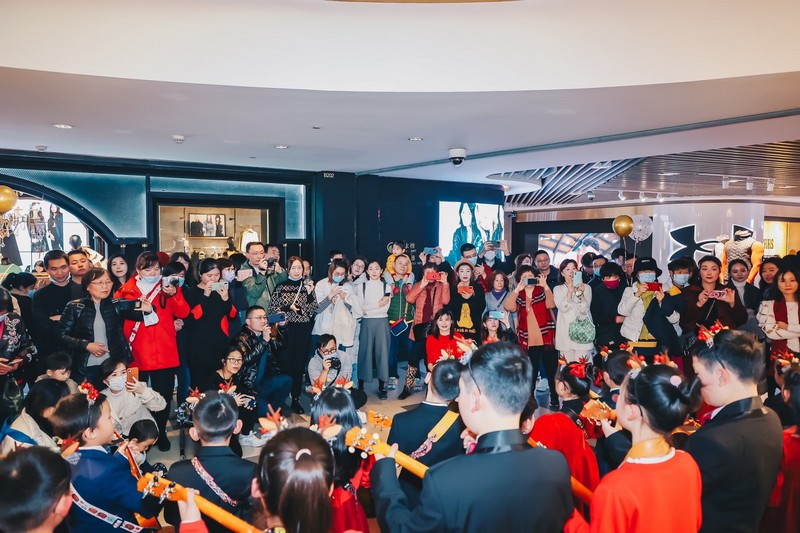 Strong consumption revival sets all-time high sales record at Shanghai K11
Driven by campaigns including the "K11 Sleepless Shopping Festival" and "VIP Day", sales at Shanghai K11 in the second half of 2020 increased by 37% year-on-year and saw a steep growth of 80%, compared with the first half of 2020. The growth momentum was particularly strong towards the end of the year. In December, Shanghai K11 saw a 22% year-on-year increase in sales, a record high for December sales at Shanghai K11. After a thorough brand upgrade which took more than a year, luxury brand sales in the second half of 2020 at Shanghai K11 increased by 50% year-on-year, and sales in fashion and accessories related brands saw an 18% year-on-year growth, showing the pent-up demand for high-end consumption.
The overall number of KLUB 11 members in Shanghai grew by 60% year-on-year during the second half of 2020. During the "VIP Day", Shanghai K11 launched a series of campaigns in collaboration with different brands, resulting in a 66% increase in loyalty programme sales at Shanghai K11. As a pioneer in cultural-retail, Shanghai K11 also made a breakthrough in the art world by launching the first "The Architecture Festival: The Resurgence of Wooden Architecture" exhibition. Dozens of architects and Intangible Cultural Heritage artisans were invited to participate in the exhibition, which featured traditional crafts integrated into modern life, showing their dedication to craftsmanship and raising awareness of traditional crafts and architecture. The exhibition has also driven footfall and sales by 10% and 38% respectively.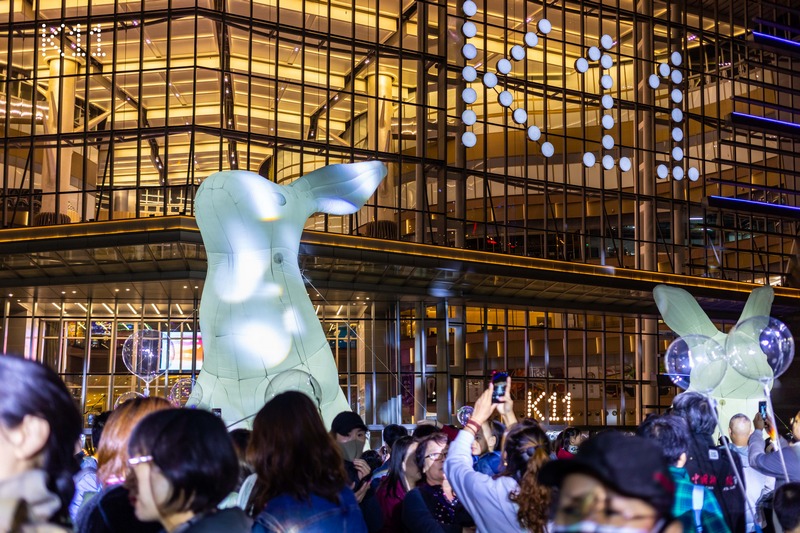 K11 Art Mall in Wuhan officially launched as scheduled K11 opened its second destination and the first large-scale landmark in Wuhan since the pandemic. The Wuhan K11 Art Mall II integrates art into the whole customer journey and welcomed more than 30 brands making their first appearance in the city. This year, Wuhan K11 Art Mall I will be launched and bring more excitement to the retail scene in Central China, signalling K11's confidence in the city's potential. Female members of Wuhan K11 Art Mall and Wuhan K11 Select loyalty programme "KLUB 11" account for 68% and 63% of spending respectively, once again showcasing the huge influence of female consumers.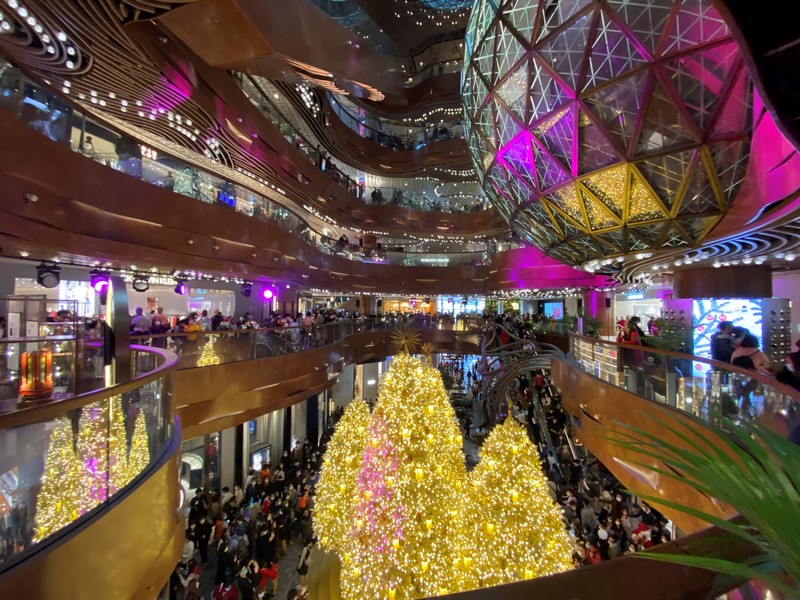 Shenyang K11 achieves 51% increase in sales At Shenyang K11, year-on-year sales increased by 51% in the second half of 2020. The number of Gold Card and Black Card loyalty programme members increased by 81% and 68% respectively, and membership sales increased by 85%. In August, Shenyang K11 introduced an exclusive film screening, concerts, e-sports competitions, and boosted the city's vitality during the summer months. Shenyang K11 also hosted an impressive gigantic installation of three-storey-high glowing rabbits, created by Australian artist Amanda Parer. The giant rabbits and other lighting-based art installations drew huge crowds, which in turn, drove sales and footfall at Shenyang K11.
Guangzhou K11 sales surge by 65%, Black Card and Gold Card members surged with a dazzling sales record
Guangzhou K11 was not only recognised by the Government as a role model in pandemic control, but also stood out in business recovery. The three exhibitions launched at Guangzhou K11 as the pandemic situation stabilised, including the "Cheer Art" Art Festival, "Kaos Trip" exhibition, and Neïl Beloufa's solo exhibition "Long Time No See", have generated over RMB 10 million in ticket sales, and helped Guangzhou K11 achieved record high footfall, hence, creating a new social life in the Greater Bay Area after the pandemic that combines art and culture. The launch of "Daily Surprise", "K11 Sleepless Shopping Festival" and "Born to Play Fair" brought back long-awaited live social events, setting new records in both customer traffic and sales. In addition to boosting sales of the second half 2020 by 65% against the first half of the year and recording Christmas sales surge by 50%, Guangzhou K11 also achieved outstanding results for Black and Gold Card membership recruitment and sales. During the pandemic, the number of Black Card members grew by 106%, while the number of Gold Card members increased by 61%, with the overall membership sales increased by 48%.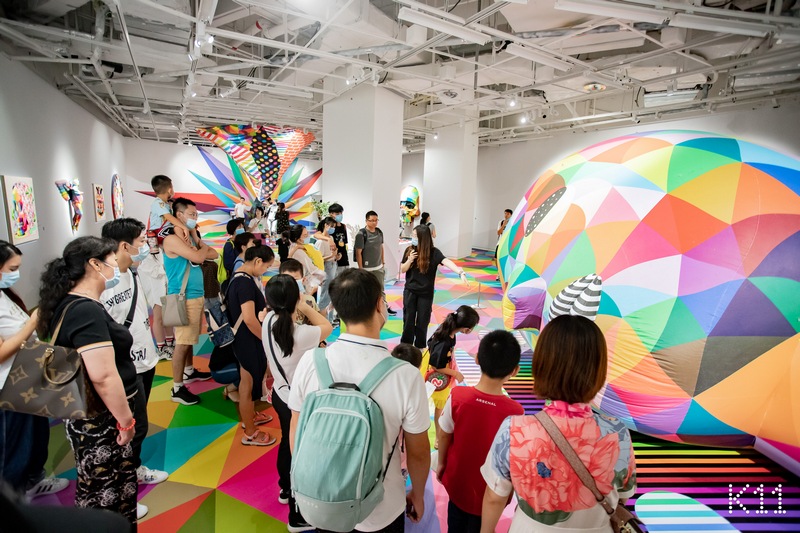 Looking ahead, K11 is confident on the Greater China market and will continue to expand its footprint across the region. The Group will also continue to cultivate its cultural retail concept and offers customers with a unique "Journey of Imagination" with innovative and diverse experiences in culture, art, retail and entertainment.