Knight Frank has expanded its Private Office to Hong Kong and has appointed Ho-Pin Tung as head. Tung joins Knight Frank from Far East Consortium International Limited, where he served as an Executive Director, of Dining Concepts leading the group's strategic F&B business development in the UK, Australia and Europe. Tung will now lead Knight Frank's newly created Private Office in Hong Kong, advising private clients on their global real estate portfolios.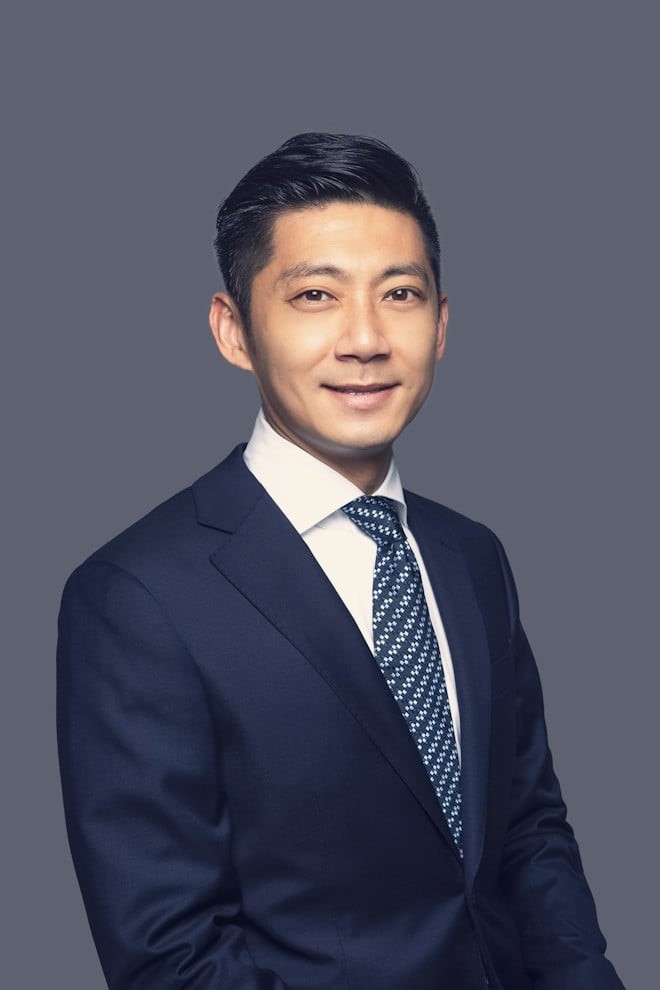 Tung, a Dutch-born Chinese who grew up and was educated in the Netherlands before returning to Asia, joins Knight Frank with a one-of-a-kind network. With a successful career as a professional racing car driver, Tung made history as the first Chinese racing car driver in Formula 1 and IndyCar and won multiple international championships, including the 24 Hours Le Mans race, the world's largest automotive endurance race. He was also the co-founder and executive of Jackie Chan DC Racing.
Tung's appointment will further expand Knight Frank's private client base, particularly amongst ultra-high-net-worth individuals (UHNWIs), family offices and their advisors in Hong Kong and the Chinese mainland. Through the Private Office, Knight Frank's private clients benefit from one point of contact across both residential and commercial property markets, a high-quality service and a long-term, consistent relationship, wherever they are transacting on property globally.
Tung will report to Piers Brunner, Chief Executive Officer, Greater China and Paddy Dring, Head of Knight Frank's Private Office. He will work closely with the firm's Private Office teams across the globe.
Piers Brunner, Chief Executive Officer, Greater China at Knight Frank said: "Ho-Pin's appointment is significant to our business. We are confident that under his leadership, our Private Office business will thrive and capture the opportunities arising from the growing demand for personalised real estate services from high-net-worth individuals and families."
Paddy Dring, Head of the Knight Frank Private Office said: "We are delighted to have Ho-Pin join the Knight Frank Private Office. We set ourselves an ambitious target to be the market leading, global private client and family office advisor in real estate and Ho-Pin's appointment takes us a step closer to reaching our goal. His appointment enables Knight Frank to cater fully to our clients' needs in the region, advising private clients on all their real estate transactions, no matter where in the world they are taking place."
Ho-Pin Tung, Head of Knight Frank's Private Office, Hong Kong, said: "I am excited to join Knight Frank and have the opportunity to establish its Private Office business in Hong Kong. UHNWIs have become more experienced in diversifying their asset portfolios, but real estate remains highly sought-after. Knight Frank is unique in its global offering, making it easier for clients to transact around the world and I look forward to bringing clients market-leading insights, and unrivalled access to global property investment opportunities."
According to the latest edition of The Wealth Report published by Knight Frank, private investors were the most active buyers in global commercial real estate investment in 2022, and this trend is expected to continue throughout 2023. In Hong Kong, 16% of respondents to The Knight Frank Attitudes Survey said their clients are planning to buy a home in 2023. Residential premises remain the most preferable property investments for UHNWIs in the Greater China region, followed by offices. Knight Frank has five dedicated Private Office teams globally, based in London, Dubai, New York, Singapore and Hong Kong, providing a joined-up service for our private clients. Clients benefit from a single point of contact, high-quality service, and a long-term relationship that spans family generations.