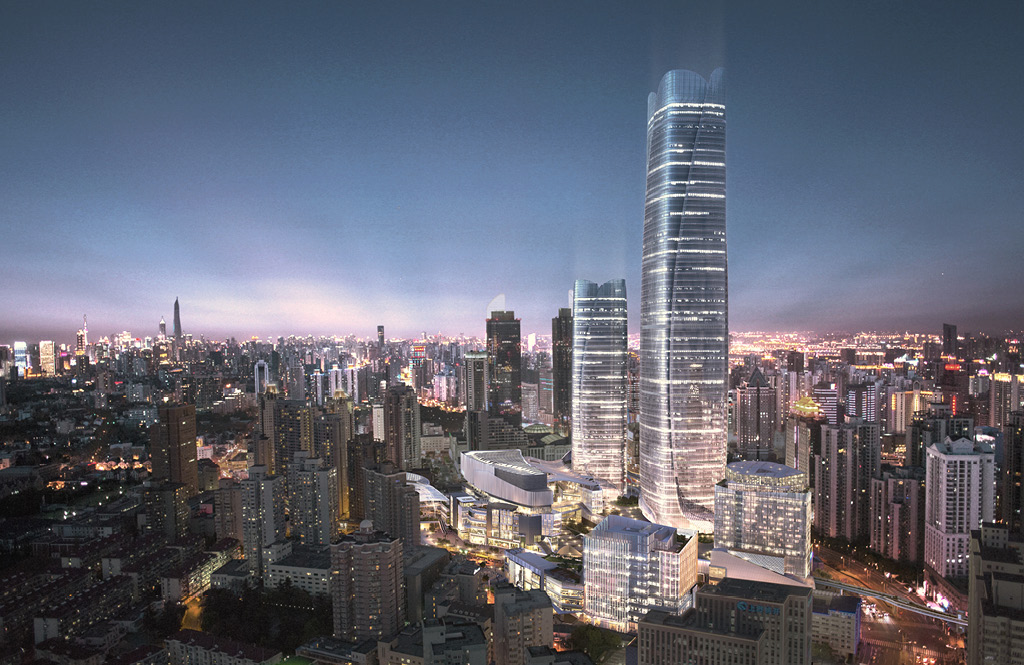 (9 July 2019, Hong Kong) Lead8, the international firm of Architects, Masterplanners, Interior and Graphic Designers, has unveiled its design for the high-profile Shanghai ITC mixed-use destination being developed by Sun Hung Kai Properties.
The design firm is delivering the Retail Architecture, Retail Planning, Hotel, Signage and Wayfinding, and Pedestrian Bridge Design for the 700,000 sqm development in Shanghai's well-known Xujiahui district.
Currently one of the largest sites under development in Shanghai's city centre, the Shanghai ITC scheme is a mega integrated development combining four plots of land. The project will include grade-A offices, a premium retail mall and a luxury hotel, all with direct access to the Xujiahui metro station where five lines converge.
"Shanghai ITC is a city-scale development, a future-looking design which aims to seamlessly integrate into this bustling shopping and entertainment district. Our concept has aimed to physically stitch this new development with the surrounding sites and we thank Sun Hung Kai Properties for the opportunity to set a new precedent for Xujiahui," commented Simon Chua, Co Founder & Executive Director at Lead8.
Integrating the large-scale destination into the existing urban fabric of the busy district is a series of elevated footbridges being designed by Lead8. A project in its own right, the network of footbridges connect the development to major commercial buildings and heritage sites nearby. The strategy will deliver a calm elevated plane purely for pedestrians to navigate the Shanghai ITC destination as well as the surrounding commercial, cultural and public attractions.
"Shanghai ITC is a stunning TOD development with an innovative design that accommodates the newest technology. Our design emphasizes not just the pedestrian and traffic interconnectivity, but also the connectivity of retail space, technology and nature," commented Kenji Wong, Project Director at Lead8.
The exciting mixed-use development is being constructed in phases with completion expected by late 2023. The development adds to Lead8's ongoing portfolio with Sun Hung Kai Properties which also includes the future TODTOWN development in Shanghai's Minhang district.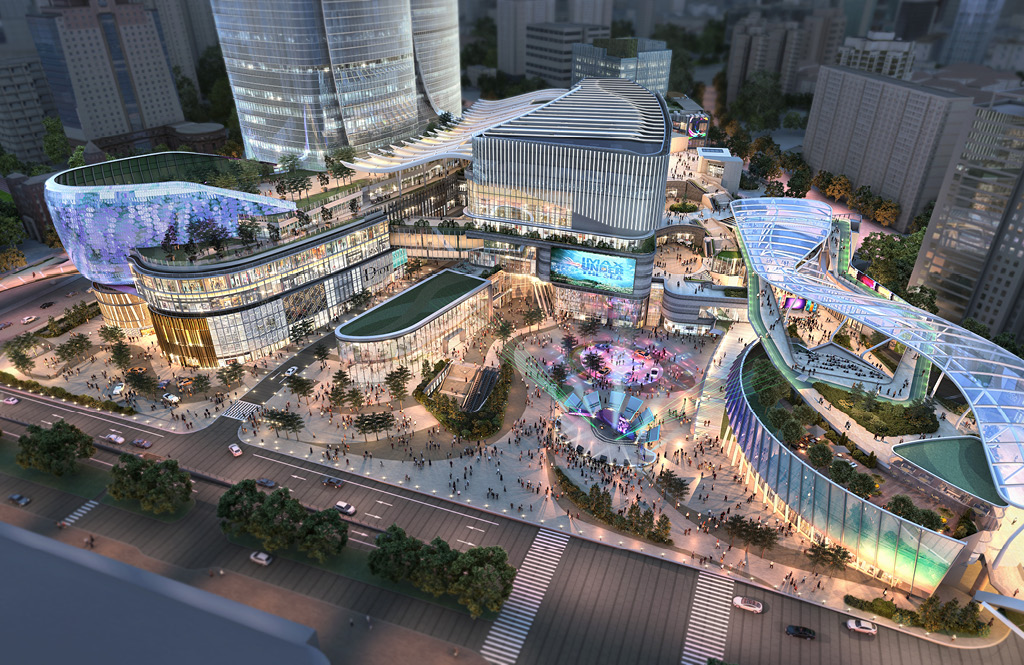 Project Details:
Location: Shanghai, China
Developer: Sun Hung Kai Properties
Size: 700,000 sqm
Retail Design Architect: Lead8
Retail Interior Designer: Lead8, Zaha Hadid Architects
Hotel Design Architect: Lead8, P&T Architects & Engineers Limited
Pedestrian Bridge Designer: Lead8
Signage and Wayfinding Designer: Lead8
Executive Architect: P&T Architects & Engineers Limited
Office Tower Design Architect: Pelli Clarke Pelli Architects
Landscape Designer: Earthasia Design Group
Structural Engineer: Ove Arup & Partners Ltd
M&E Engineer: WSP
Local Design Institute: ECADI
For further details, please visit www.lead8.com.