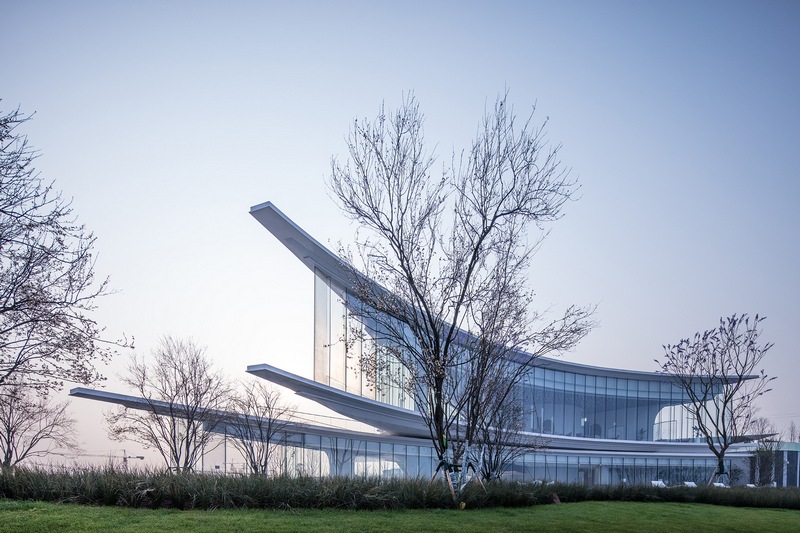 Galleries and pavilions can be standalone works of art that loom large once a building is completed. They have become important to Chinese developers looking to create statements about spaces for business, as well as art, and as an experiential centre.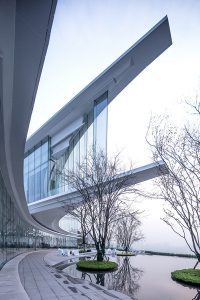 LWK and Partners says the rise of the importance of the gallery space brings new responsibilities to architectural studios. Circulation is key to constructing a dynamic environment and facilitating visitors' experience. Organisation and layout have to be carefully planned to allow better performance of programmes, as well as high flexibility in response to potential future uses with respect to sustainability and cost effectiveness.
LWK puts forward the example of the texture and linearity of the recently opened Spiritual Bay Pavilion in Qingdao. Just 120 metres off the Yellow Sea coast, the project enjoys distant views of the Dazhushan Scenic Area. With design features invoking the ocean and the coast, it is the epitome of the locational advantages enjoyed by the seaside residential project.
The three-storey building has a horizontal design theme inspired by the beautiful offing and features slanting facades formed by layered 'slices'. It also houses food and beverage components, serving a mixed-use programme for the benefit of visitors.