(22 March 2019, Macau) The "Macao International Environmental Co-operation Forum & Exhibition" (MIECF), as a grand annual green event of global importance, attracts the participation of environmental companies and professional visitors from Macao and beyond each year. The Central Government released the "Outline Development Plan for the Guangdong-Hong Kong-Macao Greater Bay Area", which proposed the construction of ecological civilisation with the aim of achieving green and low-carbon sustainable development. It is broadly believed that the Outline Development Plan will support the MIECF to play a larger role as a green platform, enabling companies to establish co-operative ties with other companies.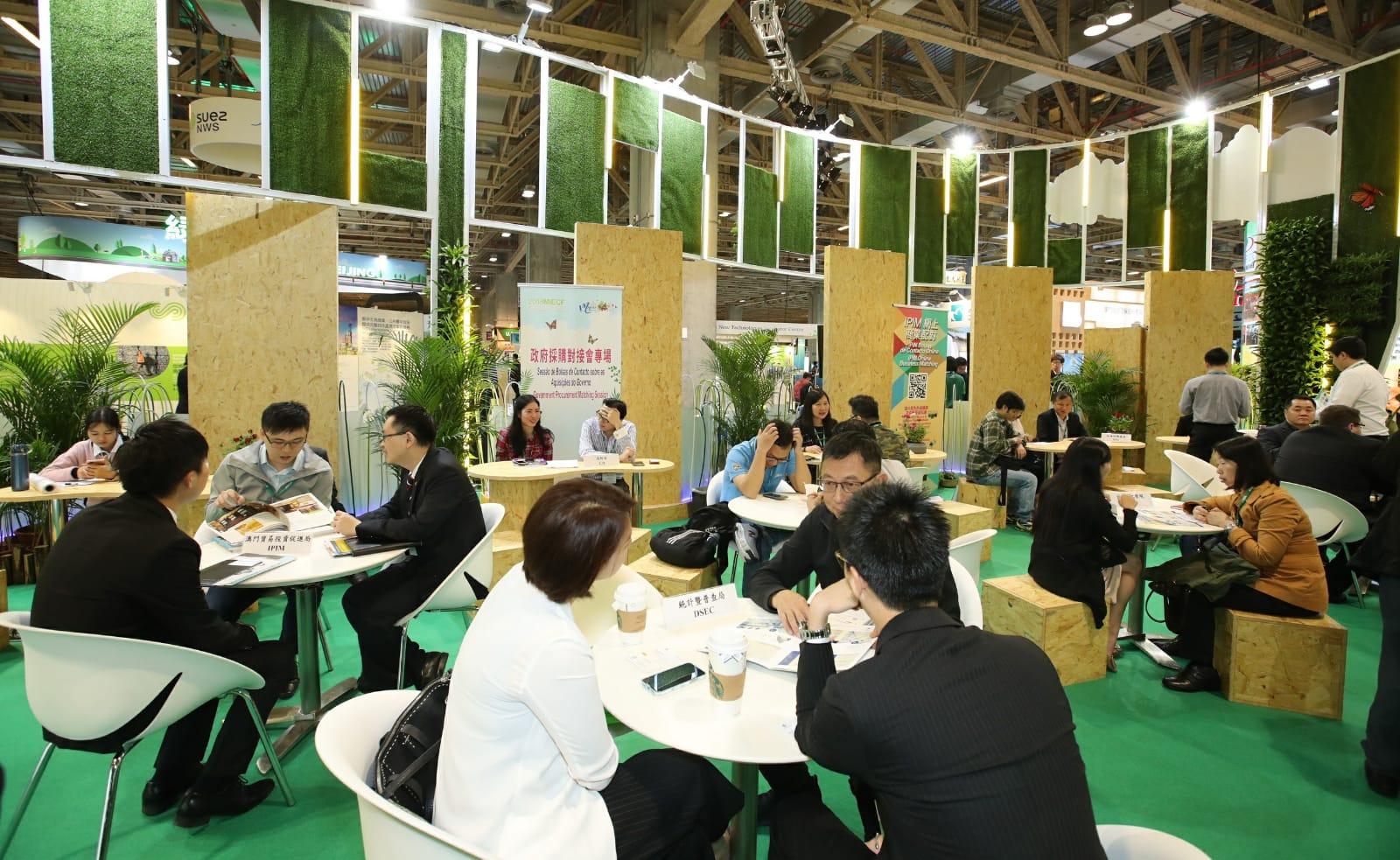 Mr Tin, head of a local service and technical solutions provider who has actively participated in the MIECF since its inception in 2008, remarks that the environmental sector of his company has grown together with the MIECF. Thanks to the MIECF, his company has achieved co-operation with a Portuguese company on a solar power project and with a Macao science and technology company on smart city construction. He considers the MIECF as an important event in Macao since it plays a strategic role as a platform and an intermediary. The MIECF helps companies to seek suitable eco-products, technologies or services and establish contact and co-operative ties with other companies to bring their eco-projects to different corners of the world, he adds.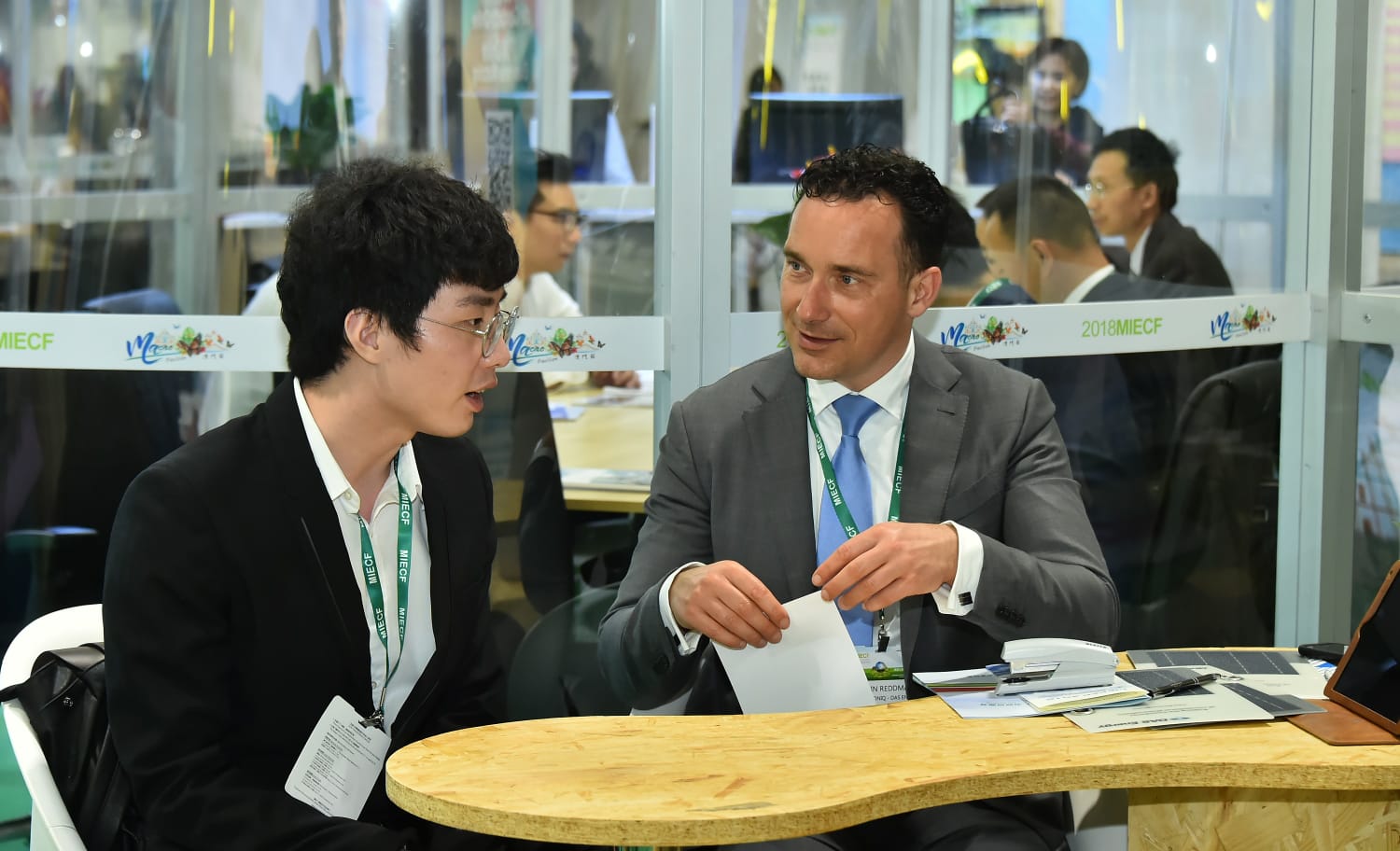 Leverage the strengths of Macao and highlight the unique value of the MIECF
As pointed out by Mr Tin, the development of the Guangdong-Hong Kong-Macao Greater Bay Area will create an enormous market for the environmental industry, and the MIECF is expected to play a larger role. The MIECF, he says, should work closely in line with the city's role as the "Commercial and Trade Co-operation Service Platform between China and Portuguese-speaking Countries" as positioned by the state, to open up the European, African and South American markets, to demonstrate its value which is incomparable with its counterparts in neighboring cities.
Mr Liu, head of a local sci-tech company which signed an agency agreement in 2018 with Hong Kong to distribute its green products, says his products are used by local companies and that he is expecting higher market penetration of the products this year. He adds that his participation in the MIECF since 2011 enables him to promote his company and products to more potential customers. The MIECF, which invites different guests, institutions and companies every year to bring in the latest information and experience of environmental protection at different levels, helps companies follow the trends of environmental protection and update their environmental business accordingly, he remarks. In addition, the MIECF organisers have been actively organising government departments to attend exhibitions and business matching activities in recent years, and he can see that the government is providing stronger support for the environmental protection industry, he notes.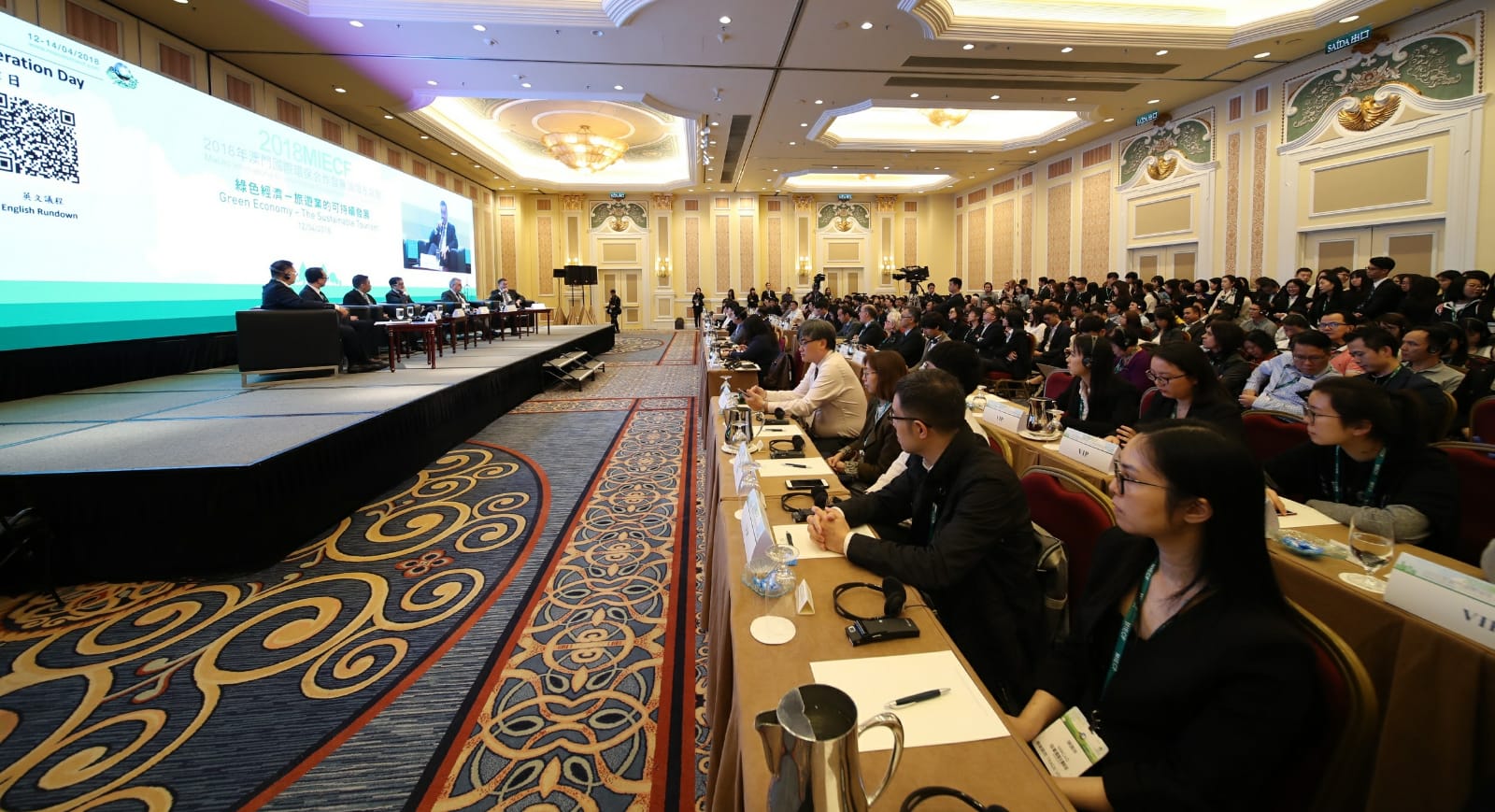 Promote social support for environmental protection starting from living habits
Ms Siu, head of a local biodegradable products manufacturer and seller, who has participated in the MIECF since 2014, remarks that companies could promote their eco-products by exposing them to participants at the MIECF since it attracts a large flow of trade visitors each year, including Macao government departments, local companies and Mainland buyers, to seek business opportunities. The eco-tableware of Ms Siu's company was officially adopted by a grand event organiser in Macao last year. The "Green Public Day" on the last day of the MIECF will be visited by a large number of residents, she adds, companies will be able to fulfill their social responsibilities and raise residents' awareness of environmental protection and the use of eco-products.
The "2019 Macao International Environmental Co-operation Forum & Exhibition" (2019MIECF) will be held from March 28 to 30 featuring the theme "Promoting Ecological Civilization and Green Development". It offers the Green Forum, the Green Showcase, the Green Business Co-operation Day, the Green Matching and Networking, and the Green Public Day, among other activities. Together with the Online Business Matching Service Platform (http://bm.ipim.gov.mo) and on-site industry exchange sessions, the three-day event aims to assist companies in building business network.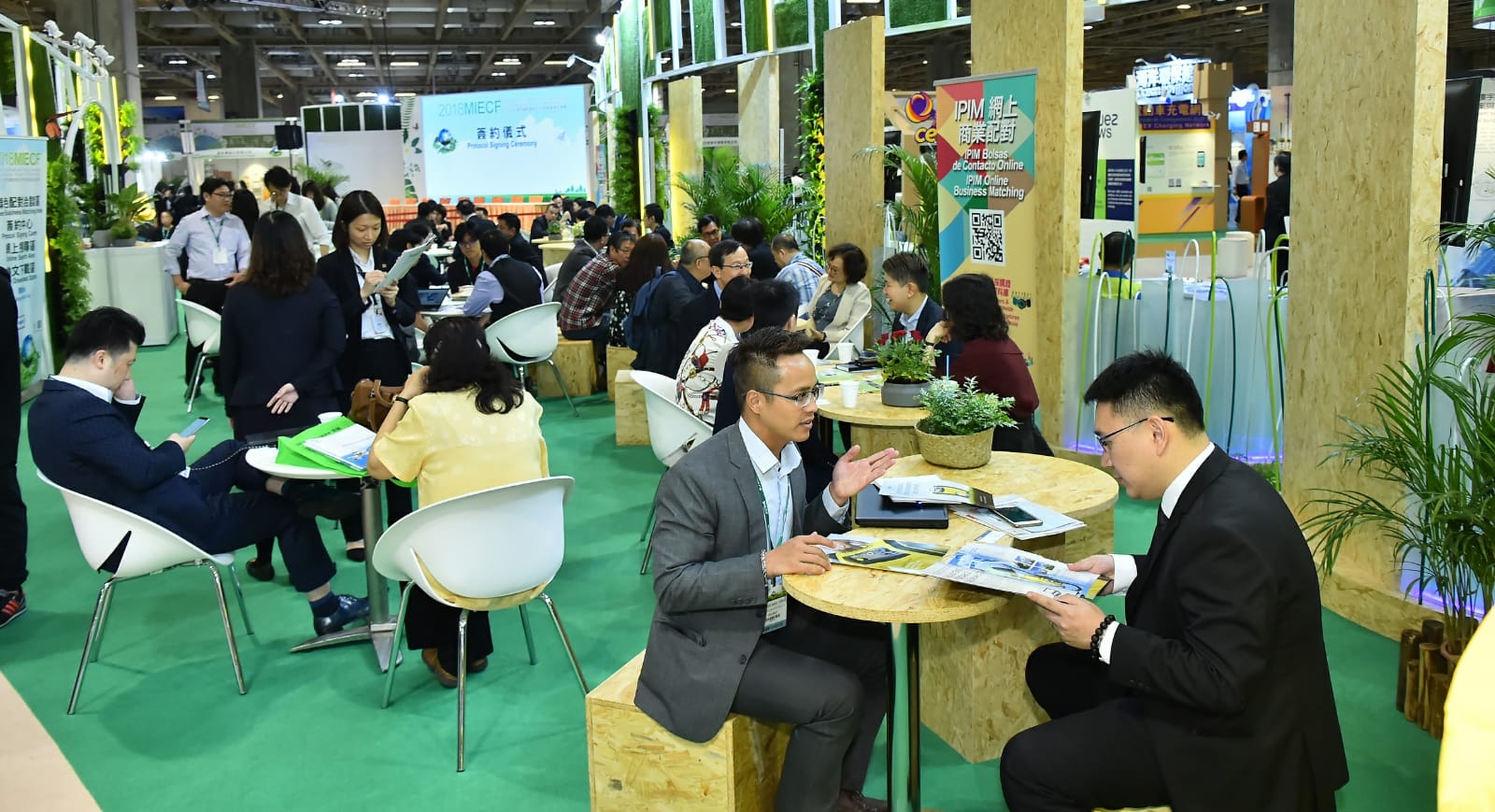 For more information about the 2019MIECF, please visit http://www.macaomiecf.com/miecf2019.