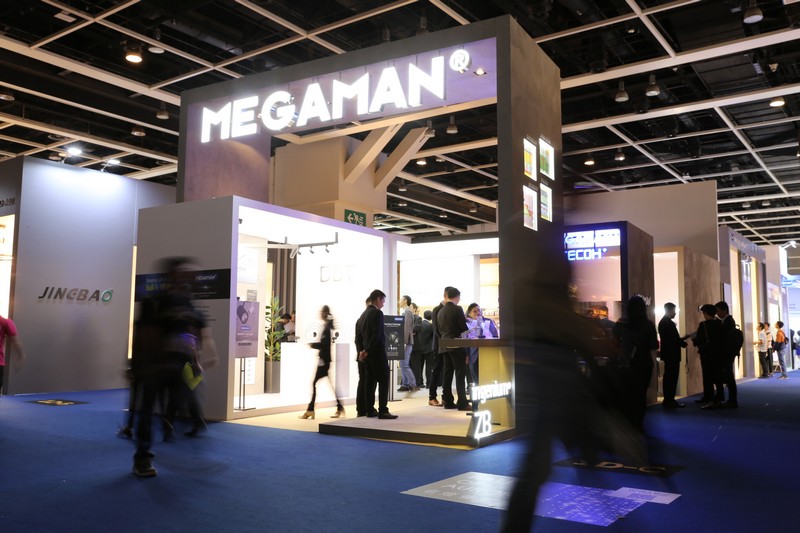 (27 October 2018, Hong Kong) MEGAMAN®, a global lighting solutions provider with nearly 25 years of expertise in LED technology, showcased its latest additions of Smart Lighting Solution and extensive range of LED Luminaires designed for commercial, industrial and domestic applications at the Hong Kong International Lighting Fair (Autumn Edition) from 27th to 30th October 2018.
Propelled by our brand motto Life in Light, our smart lighting product portfolio has extended to include LED retrofit bulbs, LED luminaires, LED components and scenes setting controllers, all of which are fully compatible with voice control devices. The theme of this fair was Smarter Life in Light which indicated that connectivity empowers you to take control of your personalized lighting, anywhere, anytime.
MEGAMAN® INGENIUM® ZB Smart Lighting Solution
This is a very exciting time in the lighting business. The new additions and advanced features of the state-of-the-art INGENIUM® ZB Smart Lighting Solution allows users to enjoy a new level of control in terms of convenience, efficiency and security.
Now, using the INGENIUM® ZB App, you can enhance the spaces via colour changing and dimming ability with controls directly in our brand new 9W RGBW Colour Changing LED Classic Bulb; preset scenes and group smart devices together for a connected home with the push of a button.
Integration with Amazon Alexa and Google Assistant allow you to turn voice assistants into smart home hubs. You can ask your voice assistants to activate "party mode" or "wake up mode", adjusting and customizing light levels for any activity. LED technology is moving fast. Not only is it making lights more efficient, it's making them smarter and more controllable.
The INGENIUM® ZB Smart Lighting Solution can be applied to any new construction or retrofit projects, for home, offices, retail stores and other scalable spaces. It is an affordable and fast way to experience smart living.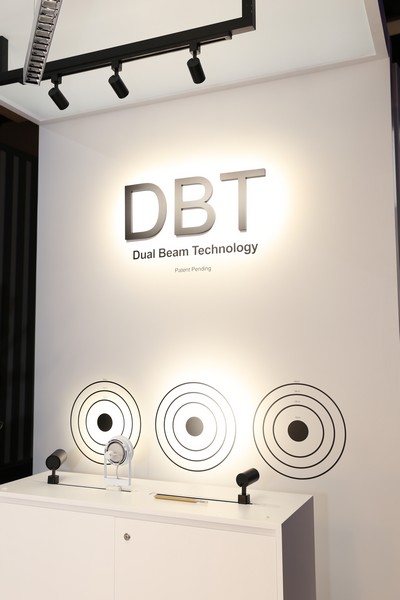 MEGAMAN® Extensive Range of LED Luminaires
Delivering cost savings and superior performance across all lighting applications, MEGAMAN® extensive range of LED luminaires exceed the high standards in lighting design and technology. Whether you are looking to illuminate shops, restaurants, offices, hotels, car parks, manufacturing warehouse, or outdoor space, MEGAMAN® LED luminaires are perfect for transforming your existing fixtures and making them more efficient and more functional.
Adding the right commercial lighting is important to enhance the working environment for staff and to engage customers.
MARCO Integrated LED Track Light stands for high quality light by offering exceptional flexibility in commercial applications and design. It transforms retail spaces where broad spectrum lighting, precise beam control and soft visual balance are most important. Available in three beam angle options, it is efficient, highly luminous with high colour rendering index up to Ra97 and a variety of light control accessories. Thanks to the Dual Team Technology (DBT), it enables the luminaire to have two beam angles for users to choose from and offers design flexibility of changing the beam angles on site from 24 to 45 degree, which is highly appreciated by lighting designers and visual merchandisers.
GABIO LED Pendant Direct/indirect Louvre brings suspended task lighting in a new direction by combining the minimalist design of louvres and the most advanced optical distribution. Ideal for individual task lighting with low glare rating (UGR≤19) for visual comfort. With a versatile design, it can be connected with one another into various patterns to meet diverse requirements of interior design.
Industrial lighting provides illumination where safety and security concerns are present. MEGAMAN® covers a broad range of situation-specific LED luminaires, including lighting for warehousing, car parks, stadiums and other commercial purposes of emergency lighting.
DINO2 / NERO / MEZO Integrated Waterproof LED Battens – each of these options is specially tailored to the needs and requirements of industrial or commercial spaces that perform better than ever before. They offer superb protection of IP66 against water and dust and IK08 rating for vandal resistance.
LEO LED High Bay Luminaire – specifically designed to distribute bright, even and energy-efficient lighting over large open areas of industrial spaces with high ceilings. It provides superb glare control (UGR≤19) and is extremely light weight – 3 kg only – for easy mounting. Available in lumen packages of 11000lm and 22000lm and various beam angle options.
Yet connected lighting is a smart decision for commercial and industrial users who are concerned about reducing energy cost and who are interested in how technology can influence and even improve sales, employee production and the overall lighting experience.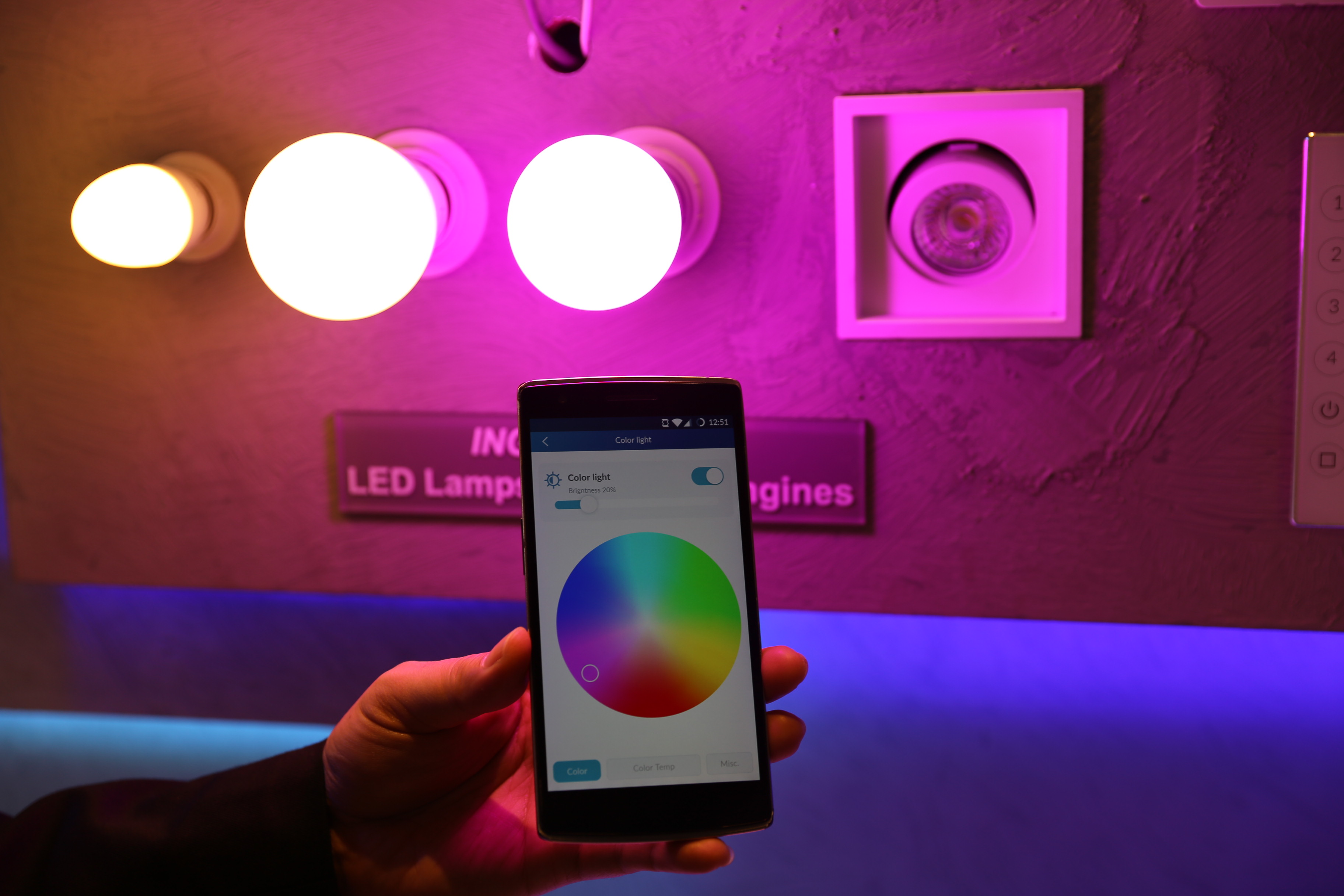 MEGAMAN® TECOH® LED Components exclusively showcased its extensive range of high performance LED Light Engines (LLE's), Modules and Drivers which have been specified as important lighting components by major lighting fixtures makers.
As a forward-thinking LED innovator, the TECOH® THx LED Light Engine with ZigBee® technology features a future-proof design for interchangeability with other downlights, smart lighting control and interoperability with other devices via the ZigBee® gateway.
Glen Krise, Director of Neonlite International Ltd, the brand owner of MEGAMAN®, comments: "LED technology is moving fast. Not only is it making lights more efficient, it's making them smarter and more controllable – Working with INGENIUM® ZB means getting smart lighting that follows trends and provides what you actually want, need, and expect – with both current and future needs in mind."