MIPIM Asia has been firmly established as the region's leading property summit for more than a decade. As close to 1,000 top real estate movers and shakers descend on Hong Kong for MIPIM Asia 2018, taking place on November 27-28, we got the full picture from MIPIM director Ronan Vaspart.
For serious property professionals working in the hotbed of the Asian real estate industry, there's one diary event many will make sure not to ever miss – MIPIM Asia 2018.
A spin-off of the world-renowned MIPIM summit hosted in Cannes every March, what first attracts APAC's top property pros to MIPIM Asia might be the chance to network and strike back-room deals. But what keeps more than 900 top traders coming back to Hong Kong every year is the opportunity to keep abreast of the latest industry trends, with MIPIM Asia 2018 promising a dynamic programme of more than 90 speakers over 30 sessions.
MIPIM director Ronan Vaspart said this year organisers Reed MIDEM are expecting to welcome executives representing 570 companies from 36 countries, all gathering at the Grand Hyatt Hong Kong over November 27-28.
"MIPIM Asia exists to help delegates forge new business relationships, discuss the key issues facing the Asia-Pacific and global real estate industry, and map the future of the region's property business," said Mr Vaspart. "The quality of MIPIM Asia is largely due to the quality of the delegates that attend – 50 per cent are CEOs or Chairmen."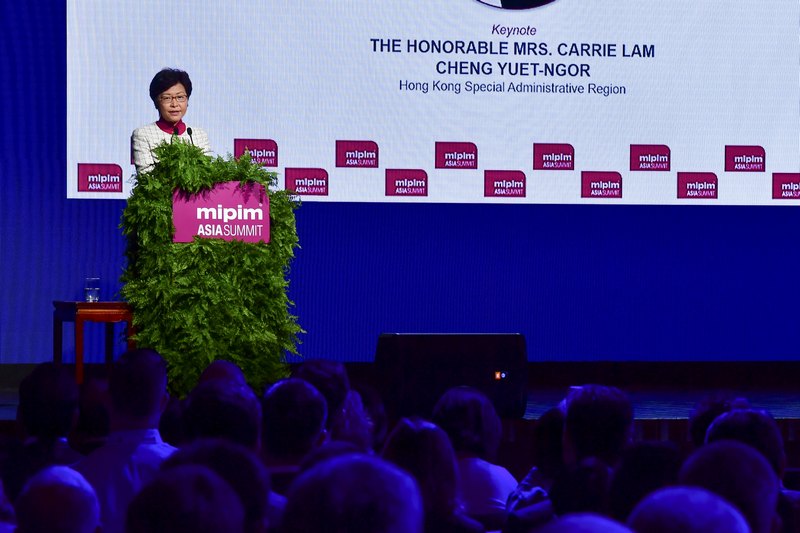 Big name draws
Among the high-profile speakers confirmed for MIPIM Asia 2018 are celebrated China expert Jonathan Woetzel – a Senior Partner at McKinsey & Company best known as co-author of numerous influential books including Operation China: From Strategy to Execution – as well as renowned Hong Kong property tycoon Ronnie C Chan, Chairman of Hang Lung Properties Ltd, and Dr Lo Wing Yan William, executive director of China's largest toy retailer, The Kidsland Group.
The programme is also bolstered by representatives from Google – with Geospatial Technologist Ed Parsons – and TripAdvisor's Head of Destination Marketing APAC, Sarah Mathews. There's even a UK government minister on the table, in the form of Graham Stuart MP, Parliamentary Under-Secretary of State at the Department for International Trade.
"When we launched the event in 2006, it was a virtual clone of our very successful MIPIM in Cannes, France – large stands promoting cities, regions and projects, conferences and networking events," said Mr Vaspart. "Gradually, feedback from our MIPIM Asia clients encouraged us to focus more on the knowledge sharing and networking aspects, by concentrating on a gold-standard conference programme."
The two-day event will climax with the glitzy MIPIM Asia Awards ceremony, crowning the region's 30 most impressive property projects, an annual fixture at the summit since 2007.
"These awards recognize the very best of real estate projects from around the region, and have become the highpoint of MIPIM Asia," added Mr Vaspart.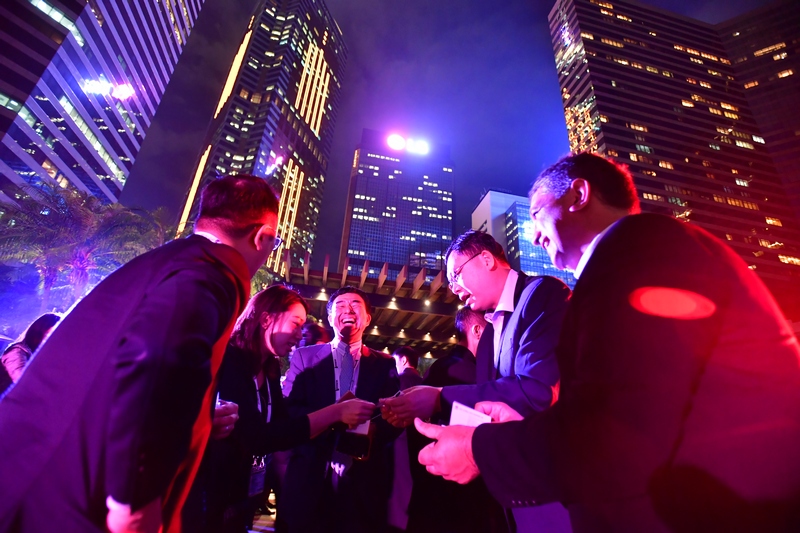 Offering more
MIPIM Asia might be gearing up for its 13th edition – but there's nothing unlucky on the horizon, and certainly no sign of complacency, with several brand new initiatives being unveiled for the first time in 2018. These include the Retail Forum Powered by MAPIC, which arrives at MIPIM Asia following earlier editions hosted in Shanghai and titled MAPIC China Summit.
Taking place concurrently to MIPIM Asia will be the first MIPIM Proptech Asia, a standalone programme building on the success of the recent MIPIM Proptech New York and MIPIM Proptech Europe events, exploring how technology is revolutionising the property world.
"Proptech is clearly a game-changer for the real estate industry," said Mr Vaspart, quoting a KPMG survey which found 66 per cent of real estate firms have no company-wide digital strategy. "There has been a lot of talk and 'evangelisation' around proptech these last few years – now is the time for action."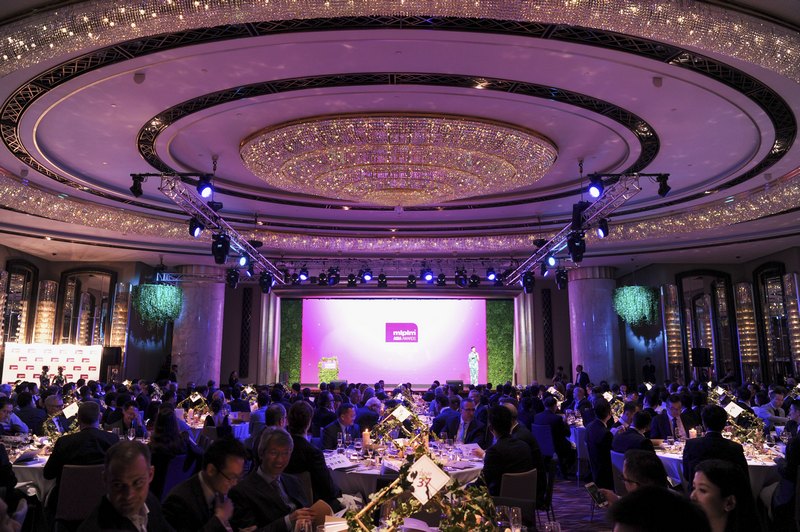 Invest in Tomorrow
The official theme for MIPIM Asia 2018 is Invest in a Better Tomorrow – a forward-thinking agenda which invites attendees to consider the homes, offices and cities of the future through sessions exploring talked-about trends such as co-working and flexible workspaces.
However the programme does not shy away from the topical issues of the present day, with headline-grabbing issues such as China's Belt and Road Initiative and the on-going US-China trade war on the table for discussion.
Despite growing trade tensions and industry unease, Mr Vaspart pledged that there are still reasons to be optimistic about the property industry moving into 2019.
"Investors and businesses in general do not react well to uncertainty and the current trade dispute between the United States and China is clearly creating a challenging business environment for the real estate sector," he added.
"However real estate has proven to be a resilient industry. Once again, changes in urban development, the need to adapt residential and office buildings to the demands of the younger generation, and the evolution of the retail real estate industry mean that opportunities within Asian real estate will continue to be numerous."
MIPIM Asia 2018 takes place at the Grand Hyatt Hong Kong on November 27-28. Find out more here: www.mipim-asia.com.