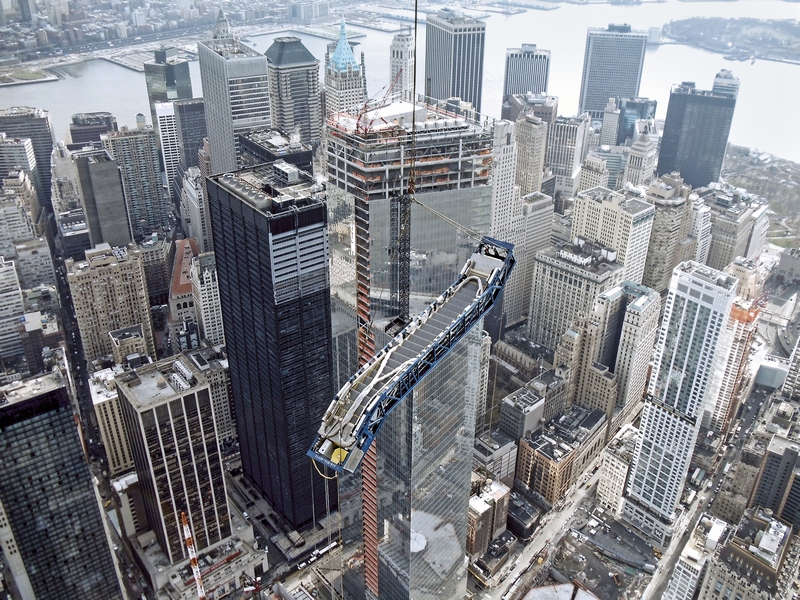 If you've ever thought about reaching the top floor of a high-rise tower without the aid of an elevator or escalator then you will know how essential mobility solutions are to bringing a building to life. PRC Magazine recently spoke to Birgitta Van den Driessche, Marketing Director APAC of TK Elevator to learn about the latest developments in mobility solutions.
(按此瀏覽中文版)
With customers in over 100 countries served by 50,000 employees at over 1,000 locations around the world, TK Elevator – which was rebranded in February last year – has established itself as one of the leading mobility solutions providers in the world.
"Formerly part of the German conglomerate thyssenkrupp, TK Elevator's portfolio covers commodity elevators for residential and commercial buildings, through to highly customised solutions for state-of-the-art skyscrapers and escalators and moving walks, passenger boarding bridges, and stair and platform lifts. Integrated cloud-based service solutions, which TKE names MAX, are also a key offering,"

said Van den Driessche
From its APAC offices headquartered in Hong Kong, TKE operates across the region in key markets including China, Korea, India, South East Asia, Australia and New Zealand, as well as the Middle East.
Van den Driessche: "TKE provides an essential service to architects, engineering consultants, developers and other stakeholders when it comes to next generation mobility products and solutions for real estate and infrastructure projects."
In addition, the company's offering also extends to the maintenance and modernisation of existing mobility units. TKE's product portfolio covers all market segments, from residential, commercial buildings such as offices, hotels and retail developments, to infrastructure projects such as airports and metro systems, TKE provides German engineering excellence to its global customer base through its services and extensive product portfolio.
For Christoph Aebischer, VP New Installation Sales APAC. "Future opportunities in the vertical mobility market is driven by urbanization in major growth engines of Asia such as China, India, and many countries in Southeast Asia and the Middle East."
"Elevators allow cities to expand upwards instead of outwards, allowing us to effectively reduce urban sprawl and associated negative impacts of traffic congestion, pollution and other key issues that are concerns for many countries in Asia Pacific," he tells PRC.
Products such as TKE's TWIN Elevator System, which incorporates two independent elevator cars operating independently inside the same shaft, are innovations designed effectively to optimise space, maximise passenger capacity, and reduce waiting and travel time for passengers. It is a solution that has been adopted in Hong Kong at the new Santitorium and Hospital Medical Centre, as well as large commercial buildings and hospitals in China, Korea and the Middle East.
"Our solution for the future is MULTI, which allows the operation of multiple cabins in both horizontal and vertical directions, and frees tall building design from the constraints imposed by traditional elevators. As the world's first ropefree elevator system, MULTI gives architects the power to completely reshape our cities, and has the potential not just to connect floors but also buildings and cities," explains Aebischer. "The focus of our innovation is also on using the latest technologies to drive energy efficiency and minimise the overall energy consumption of the building."
Retaining a leading position in supporting infrastructure projects across the region, TKE is also a major supplier to subway and high-speed rail networks across the region. The company's latest projects include the Xian Metro Line 14, which was inaugurated to support the 14th National Games of China, and an impressive 186-unit delivery for the Sichuan Mianyang-Luzhou high-speed rail network. Airports also feature widely in TKE's customer base. In addition to elevators and escalators, the company is also a supplier of passenger boarding bridges. Indeed, TKE is a long-standing supplier of mobility solutions to the Hong Kong International Airport (HKIA) and also other award-winning airports, including the Singapore Changi and Qatar Hamad.
ELEVATING TOWARDS THE DIGITAL
The elevator industry is no stranger to the revolution that is the Internet of Things (IoT), and according to Aebischer, digitalisation is providing another area of growth for TKE.
"All our elevators can be equipped with MAX, which provide the benefits of data analytics to facilitate predictive maintenance services, and Agile Destination Control, which improves passenger experience by effectively shortening wait and travel times" he explains. It is the use of cloud-based data, he adds, that allows TKE to offer building managers the ability to control and monitor the health of an elevator and provide access to its maintenance history.
SERVICE AT ITS HEART
The maintenance and modernisation of existing units is another key area of TKE's business. Led by Matthew Biskaduros, VP Service & Modernisation APAC, who has worked in the industry for over three decades, his team are equipped to maintain and modernise elevators of any make and age.
"Safety is always at the forefront of what we do and maintenance and modernisation is essential for us to provide long-term solutions to our clients. It's not just about preventing breakdowns.
For us, service and quality go hand in hand," he says, noting that TKE's maintenance services are available for anyone who owns or manages one or more elevator, escalator or moving walk unit – whether a single elevator in a luxury mansion, or a mix of units in shopping malls or any commercial or residential buildings, train stations or airports. TKE also specialises in working with government authorities, property developers, and asset managers involved in REITs.
"Likewise, our modernisation service is suitable for property owners and operators looking to renew, upgrade and increase capacity of their existing vertical mobility systems," he explains, citing as an example a recent project in Nanchang, China which saw the existing eight elevators in a century-old hospital building adopt TKE's TWIN modernisation system to drastically increase its passenger handling capacity.
"Our technical ability and systematic approach to service elevators and escalators of all makes and models are what make us stand out in the market. Our comprehensive service network in Asia Pacific also allows us to provide the timeliest support to local customers," he concludes.
With the Asia Pacific region's swift economic recovery in the postpandemic era, TK Elevator is poised to leverage on its heritage of expert engineering to support the increasing mobility needs in the region, whilst laying the foundation for the future as a standalone company that prides itself on innovation and providing products and maintenance solutions that move beyond the traditional and allow us to reimagine the way we move around.
For further details, please visit tkelevator.com.