(27 September 2023, Hong Kong) July recorded the most severe monthly decline in the overall price index this year, dropping by 1.1%. JLL anticipated that the home price growth year-to-date would be erased by the end of September. The residential mortgage loans in negative equity cases will likely exceed 10,000 by the end of this month, according to JLL's latest Residential Market Monitor released today.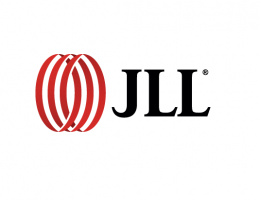 The secondary transaction volume in the market reached its lowest point since January 2020. Based on the Rating and Valuation Department data, overall home prices as of the end of July were 2.6% higher compared to the previous year-end, but this increase is expected to be offset during the current month. HSBC and BOC recently raised the HIBOR-based mortgage rate cap by 50 bps to 4.125% and reduced cash rebate. With mounting funding cost pressure, other local banks may soon follow their lead. Meanwhile, the Fed did not rule out the possibility of rate hikes in the remainder of the year. Local banks may again be forced to raise the prime rate even higher, dampening home-buying sentiment further. Home prices will remain under pressure in the short run.
Norry Lee, Senior Director of Projects Strategy and Consultancy Department at JLL in Hong Kong, said: "While some may argue that the number of negative equity cases is not worrisome as long as borrowers meet their payments, the implications of negative equity—including the wealth effect and loss of potential liquidity from refinancing—will delay home upgrades and weaken investment confidence, potentially leading to a downward spiral,"
"The median monthly income of private housing households has declined over the years from its peak of HKD 40,800 in 2019 to HKD 36,500 in October 2020, only returning to HKD 40,000 in June 2023. Alongside the rapidly rising interest rates, many borrowers with existing mortgages would not be able to pass stress tests under prevailing circumstances. Buyers relying heavily on co-financing or developer's mortgage plans and entering the market during the bull market face larger mortgage payments, and falling valuations also make refinancing more challenging for them," he added.
Property investors are facing a particularly dire situation due to negative carry. The monthly mortgage interest payment has more than doubled in this rate hike cycle, while rent growth can hardly compensate for this increase. As of July 2023, the rental index for class A properties is still 9.0% below the end-2019 level. Now that non-first-time buyers, who bought over 8,000 properties between 2018 and 2020, are not bound by the Special Stamp Duty, they might be tempted to sell their assets for more promising alternative investments.Cathie Chung, Senior Director of Research at JLL in Hong Kong, said: "The property market undoubtedly faces significant challenges. Meanwhile, the refund of Buyer's Stamp Duty (BSD) to non-local buyers upon becoming a permanent resident announced last year had little impact on facilitating non-local talents' access to the housing market. The number of transactions involving BSD in the first eight months of 2023 remained flat compared to the same period last year. We believe that delaying the payment of the BSD from the time of purchase to the time of sale could strengthen the housing market's stability while curbing speculative demand. Doing so could smooth the home price trend and moderate the chance for home price to search for a lower new trough, as non-local talents could enter the market more easily now rather than several years later, providing necessary support to the market."