(Hong Kong, 8 May2015)New World Development Company Limited ("New World Group", "the Group"; Stock Code: 17.HK)today held "Picnic in Aurora Dreams", aunique, interactive eventto introduce itsnew brand personality -The Artisanal Movement.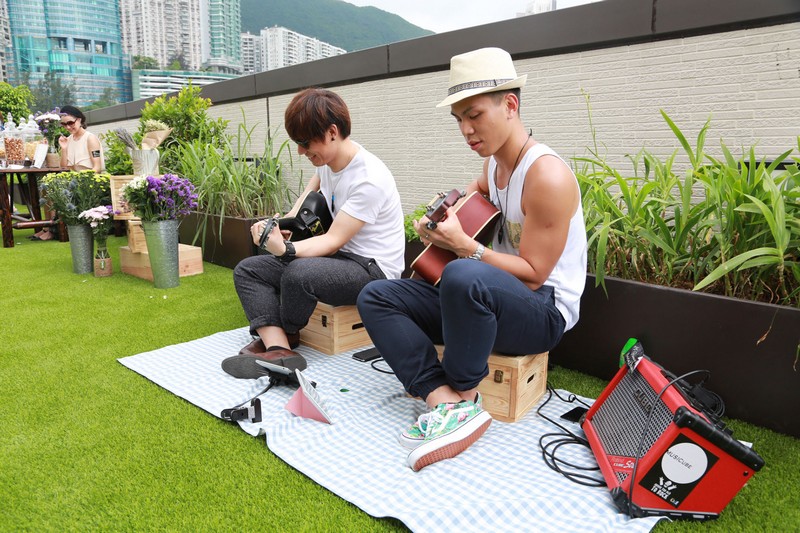 Featuring live ukulele band music and interactive sessions with notedBeijing-based artist Zhao Yao and other local talented artisans, the seventeenths spirit of imagination, bespoke craftsmanship, heritage and contemporary aesthetics.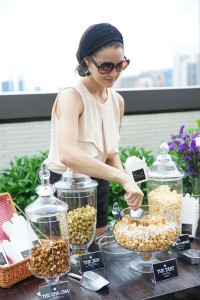 Founded by Adrian Cheng, Executive Vice-chairman and Joint General Manager of New World Development Company Limited, The Artisanal Movement will be infused across the Group's future development. The Movement is about expanding one's imagination through bespoke craftsmanship, creating innovative and exceptional lifestyle experiences that escalate modern living standards to the realm of heritage. Set against a backdrop of a rooftop, "Picnic in Aurora Dreams"created an oasis for residentsin urban Hong Kong. Carefully curated living spaces that perfect this concept will be the core element of several Group projects in the pipeline.
Adrian Cheng said,"Through The Artisanal Movement, we offer customers a bespoke experience inspired by local artisan skills, traditional culture and fine materials.Embracing artisanal craftsmanship, this be spoke living environment stimulates their imagination and enthusiasm to fulfil their dreams. This represents our dedication to create a contemporary living culture for generations to come."
The Groupis offering three free workshops for the public to experience The Artisanal Movement:
Living Paper
Date:7June 2015
Time: 3:00pm –5:00pm
Green plants can inject life in to everything they touch. Guests will have the chance to create seed paper –a handmade craft, which when cared for over time with regular watering, will take on a life of its own
Botanical Garden in a Glass Bottle
Date: 13 June 2015 / 14June 2015
Time: 3:00pm –5:00pm
A terrarium-making workshop designed for guests to create a lasting visual memory of a green scenery.