(12 April, 2017 – Hong Kong) – The HKTDC Hong Kong Houseware Fair and the HKTDC Hong Kong International Home Textiles and Furnishings Fair will be staged concurrently from 20-23 April at the Hong Kong Convention and Exhibition Centre. Over 2,500 exhibitors from 28 countries and regions will showcase a comprehensive range of household items in the two shows.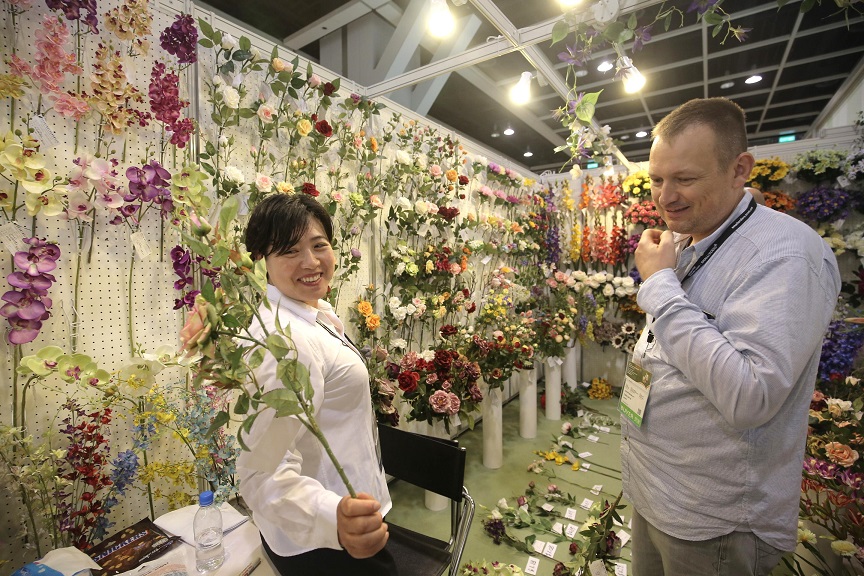 New Themes and Zones at Houseware Fair
The year's Hong Kong Houseware Fair adopts the "LIFE" themes which stand for "Lifestyle", "Interior", "Feast" and "Enrich". Various zones and the respective products are put under the relevant themes.
To further broaden the scope of product in the one-stop sourcing platform, the Houseware Fair presents various new zones, including "Coffee Alley", "HORECA", "Startup" zone and "World of Building and Hardware".
Inheritance of the Past
Ichikura Limited brings along the Kakiemon, the renowned Japanese porcelain with more than 300 years of history. It is characterised by its unique milky white foundation "Nigoshide" which showcases sophisticated craftsmanship.
Another exhibitor, Life & Living International Limited presents its own brand JIA which explores and re-interpret Chinese traditional aesthetics and craftsmanship. Coffee Lovers should not miss the Purple Clay Coffee Set. Made out of YiXing Purple clay, also known as Zisha Clay, a material used for making teapots, it can absorb traces of the beverage and creates a more complex flavour with repeated use.
EASIA Design Ltd from Hong Kong showcases a collection of designer furniture under the HANC series. Inspired by the traditional oriental wooden structures, the local designer, who is also an architect, creates the Eaves – Spring, a small side table which borrows the roof curve of timber architecture and presents the conception of blossom in spring.
Smart Products Shape the Future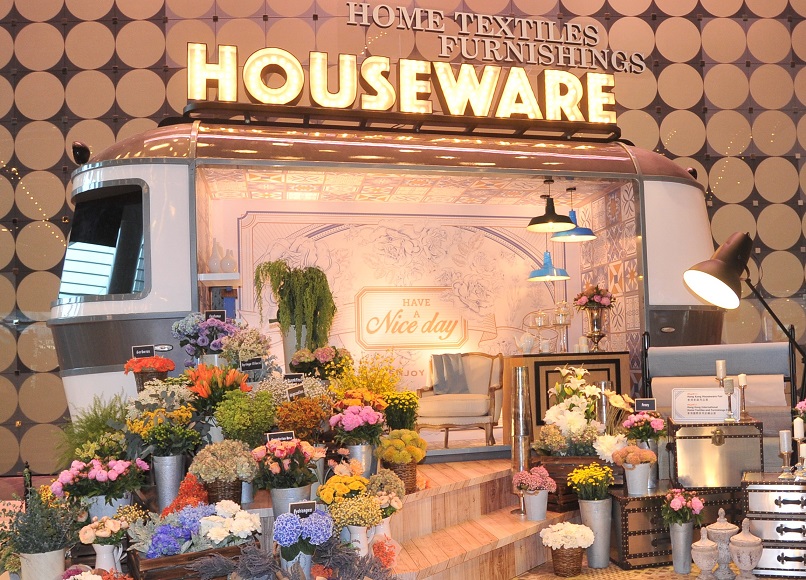 With the help of smart products, pursuing a healthy lifestyle becomes easier nowadays. Korean exhibitor BMSYS Co., Ltd will introduce the Feet Guilder, the smart insoles which can measure the number of footsteps, calories consume and distance walked. They can even measure user's body balance through their walking pattern analysis. Its ranking competition system allows users to compare scores with friends and family to encourage more exercise.
Parlex Household Industrial Company Limited will display the Wireless Bluetooth Smart Ultrasonic Aroma Diffuser – iMist. Users can control its operation including aroma diffusion, LED lighting effect and music playing with an app, bringing the benefits of aroma-therapy, aqua-therapy, light-therapy and sound-therapy to busy citizens.
More Items Goes Green
Makita Power Tools (HK) Ltd, the exhibitor from the debut World of Building and Hardware, will display a series of handy cordless tools at home. The removable external battery can be applied to over 20 types of them, for example, rotary hammer, multi-cutter, screwdriver and bluetooth speaker to achieve the green concept of "One Battery・Multi-functions".
Turning wastes into resources is one of the ways to protect the environment. The pet sanitiser spray of Energy Plus Development Limited, the exhibitor from the World of Pet Supplies, serves as a good example. Using scallop shells, which are widely regarded as wastes in Japan, as the raw material, the 100% natural sanitiser can protect pets from virus and bacteria that cause skin irritations or unpleasant odour.
Key Pavilions Returns at International Home Textiles and Furnishings Fair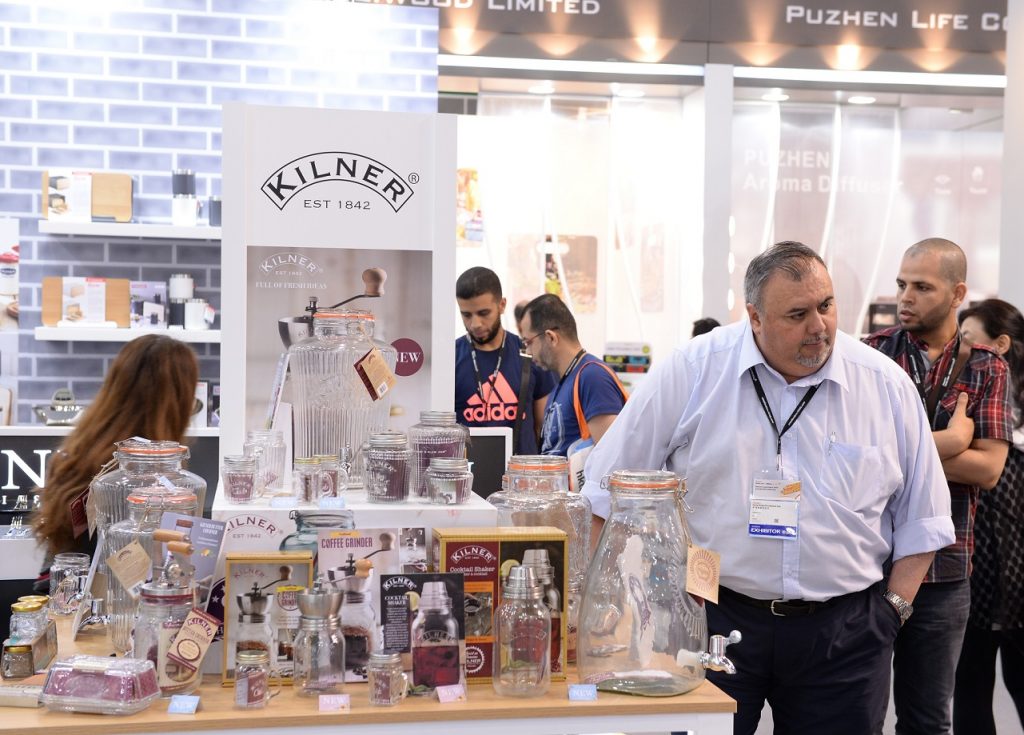 Concurrently held is the Hong Kong International Home Textiles and Furnishings Fair which welcomes over 290 exhibitors from 8 countries and regions, with Belgium and Vietnam as new comers.
Key textiles industry associations in India, namely the Handloom Export Promotion Council (HEPC), Export Promotion Council for Handicrafts (EPCH) and Carpet Export Promotion Council (CEPC) will appear at the fair again this year. Moreover, Jiangsu Nantong Pavilion, dubbed as "the Hometown of Textiles in the Chinese mainland", will return to showcase an extensive range of home textiles, including bedding and linens.
Quality and Hand-made Textiles Products Under Spotlight
The new exhibitor from Vietnam, Minh Trang Handmade Company, specialises in hand embroidery products. It will showcase the table cloths and napkins which are hand embroidered by skilled craftsmen at the fair. Other home textiles, including hand-made silk quilts and bedding are also on offer.
Also showcasing table linen is the exhibitor from Hong Kong, Paramount Manufacturing Group Ltd. The Nightingale adopts microfiber technology which makes the table linen strong to protect table from scratches whereas the hand-made cutwork and gold fiber embroidery give it an elegant and luxurious look.
Nayika, an exhibitor from India, will bring along the Hand Block Printed Cushion Covers. The cushion covers are manufactured from Khadi, a fabric made from 100% hand woven cotton, and the patterns are printed by traditional technique – Hand Block Printing. Wooden blocks are carved with patterns at their base, then are dipped into the dye and stamp on the cloth to create the impressive motifs on the covers.
No matter you are a fan of Sanrio, Disney or Studio Ghibli, the cartoon towel series presented by Marushin Sun Heart (HK) Limited will never let you down. Marushin's parent company has been specialising in towel manufacturing since 1960s. Partnered and launched licensing with world–renowned franchises such as Hello Kitty and Mickey & Minnie, the soft and fluffy towels of high quality are well-received by cartoon lovers from around the world.
Spectacular Events On offer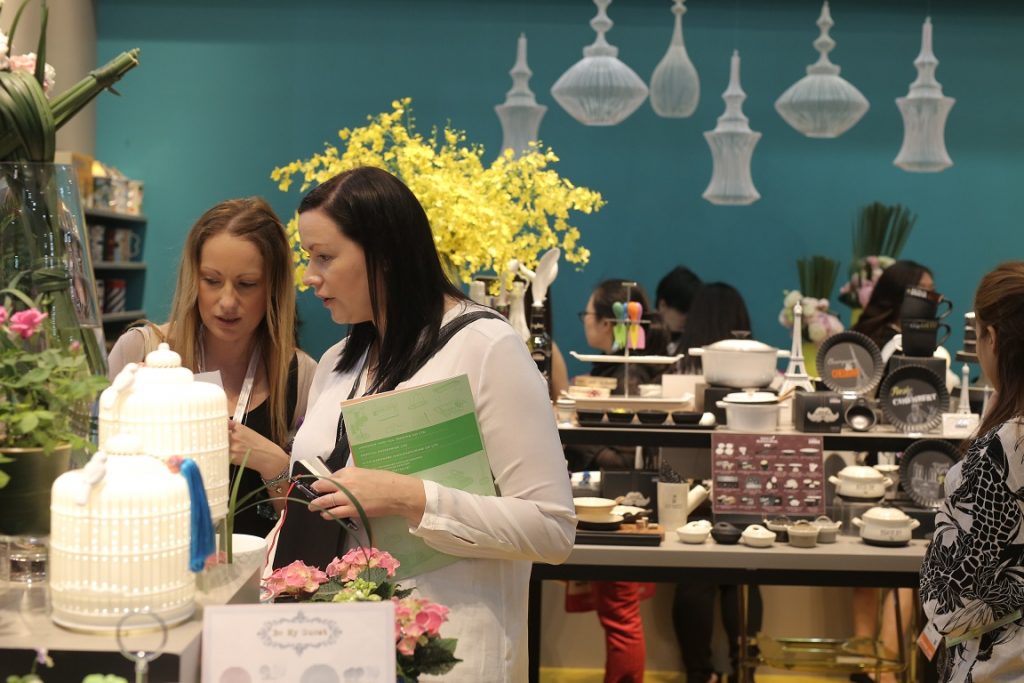 During the fairs, industry experts will share their insights into the upcoming market trends in seminars on different key topics. Senior editor of the renowned lifestyle forecasting company WGSN will share the product design trend of houseware and home textiles item at the seminar "WGSN Trendtalk: Houseware & Home Textiles 2018 Forecast". At the pet supplies industry seminar, industry experts from leading pet supplies e-market platform will discuss the hot market trend in Hong Kong and the Chinese mainland. At the "Building Inspection – Body Check for Our Building", representatives from professional engineering and construction materials associations including HK Institution of Engineers and Vocational Training Council will share the latest technological development for building inspection.
In addition to the seminars, a series of product launches and product demos are organised. Exhibitors can introduce and demonstrate their latest products at the sessions. As for exhibitors at the "Startup" zone, they may introduce their unique designs and ideas at the dedicated "Startup. Smart Launch" sessions and interact with buyers and potential investors. At "International Kitchenette", chefs will conduct cooking demonstrations of various delicacies using cookware from exhibitors from Korea and Turkey Pavilion etc. An array of buyer forums and networking events will be organised throughout the fair period to add spice to the twin fairs.
Fair websites
HKTDC Hong Kong Houseware Fair: www.hktdc.com/hkhousewarefair
HKTDC Hong Kong International Home Textiles and Furnishings Fair: www.hktdc.com/hkhometextilesfair