(24 February 2021, Hong Kong) Pacific Place is pleased to unveil the new above Lounge, an exclusive escape within the mall where above Black members of the above loyalty programme can relax and enjoy an exquisite lifestyle experience.
(按此瀏覽中文版)
Operated by The Upper House, the new lounge at Pacific Place reflects Swire Properties' long-term vision of investing in and upgrading its retail portfolio with first-class amenities that elevate the overall customer experience at its malls.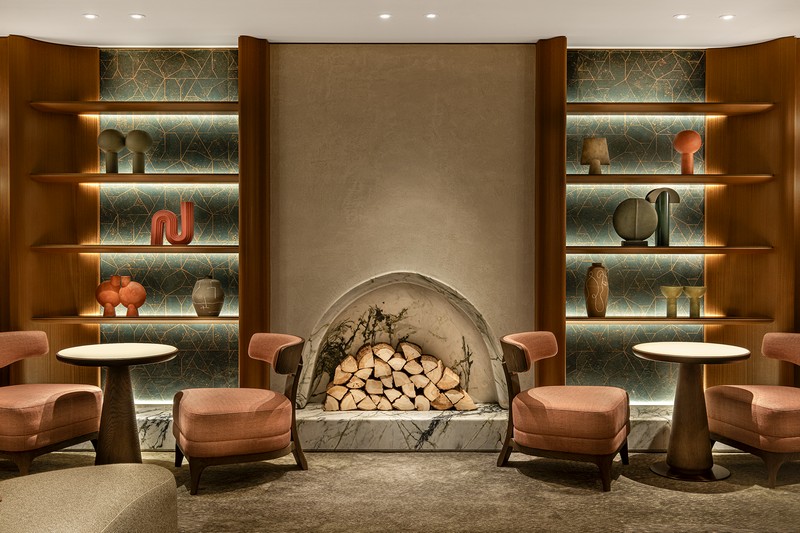 "The above loyalty programme has proven to be a great success since its launch in 2016. The new above Lounge takes our customer experience to the next level by nurturing a more intimate relationship with our above Black members through the provision of unparalleled services, amenities and privileges," said Theresa Leung, General Manager of Pacific Place. "The lounge allows members to enjoy delicate lifestyle offerings such as beauty and wellness services, delicious bites and beverages, fashion showcases from iconic brands, intimate member-only events, and more."
Designed by internationally renowned architect and interior designer André Fu, the new lounge, located at Level L4 of Pacific Place, has been thoughtfully designed to offer a beautiful mix of multi-functional spaces that are organically laid out to meet the different needs of members. It features an open lounge where members can relax and re-energise in comfort, a contemporary bar, a cosy meeting space, and a private powder room for members to enjoy personalised services such as beauty and wellness offerings.
"As an above member and a frequent visitor to Pacific Place, I integrated the thinking of a designer and user to translate my own experience into the new above Lounge design," said André Fu. "The lounge is conceived as a private living room reserved for the inner circle, creating an emotional connection that will encourage them to visit again and again." The new above Loungeis expected to officially open to above Black members in Q2 2021. More details about the lounge and the above programme are available at www.pacificplace.com.hk/above.