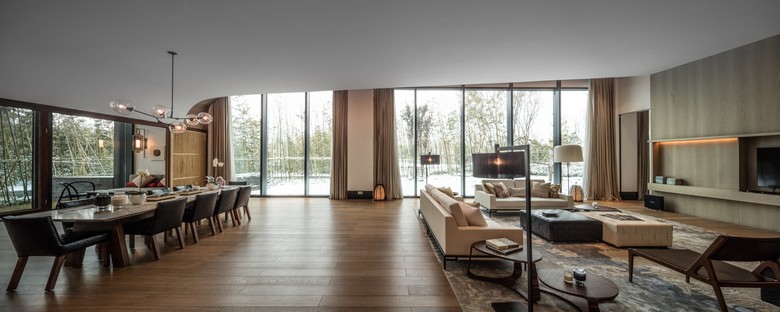 (6 March 2017, Hong Kong) The former capital during the Northern Song dynasty in ancient China, the city of Kaifeng is steeped in rich history with numerous cultural attractions.
(中文简体版请按此)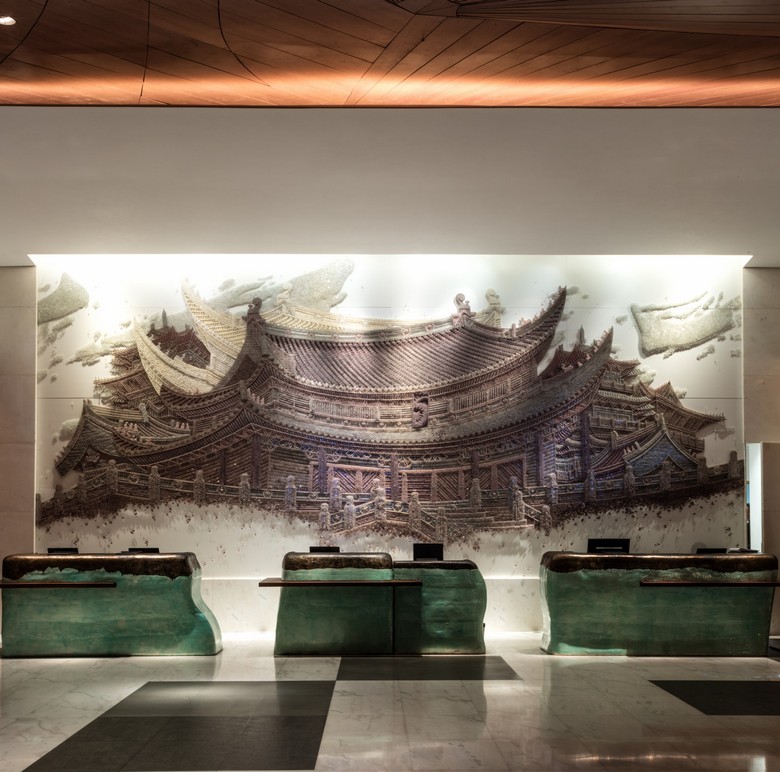 Pullman Kaifeng Jianye is situated next to the ancient palace walls dating to the Song dynasty and evokes the elegance of traditional Chinese architecture with its sloping roofs and an expansive layout.
Guided by LTW's main design philosophy to showcase the hotel's sense of place, the design concept for the project draws inspiration from Kaifeng's imperial past and unifies it with contemporary concepts.
The spacious Xi Bar blends contemporary design with a traditional twist, juxtaposing modern furniture and lighting with ornate lattice dividers. In the guest rooms and suites, floor-to-ceiling windows provide ample natural light, bringing attention to the clean lines of the interiors. The rooms are accessorised by murals depicting ancient Chinese art and lighting that is inspired by lanterns.
Traditional architectural elements were also incorporated into the interiors to echo the building's façade. This can be seen in the Presidential Suite where the curvature of the ceiling corresponds to the undulating roof. Cove lights further enhance this feature.
The chrysanthemum is symbolic as the city's flower, and is a central motif in the ballroom and guest rooms. A neutral and earthly colour palette accentuates intimate spaces and creates a calming atmosphere where both leisure and business travellers can fully unwind. Artworks were commissioned from Korean artists and displayed throughout the public areas. These pieces reflect the elegance of a by-gone era.