As Chinachem's long-awaited redevelopment of Asian House opens its doors to tenants, PRC Magazine talks to CEO Donald Choi about the developer's latest Grade A office landmark, One Hennessy.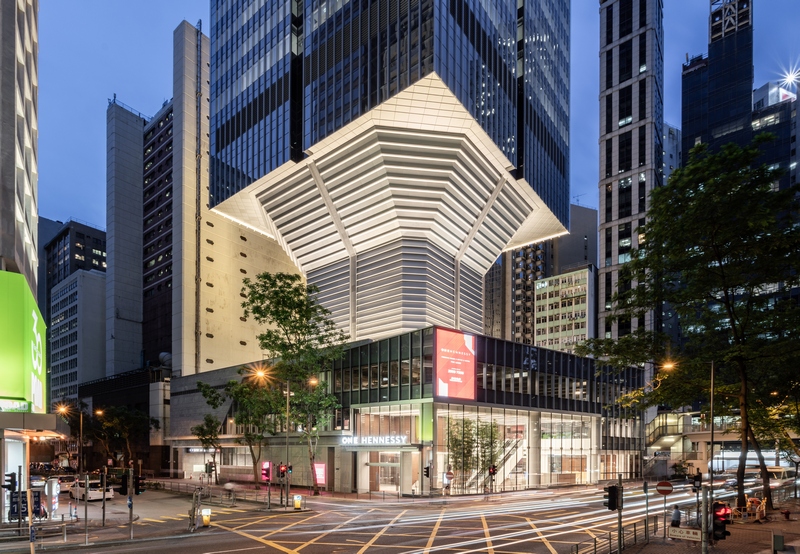 One Hennessy is expanding Hong Kong's CBD, offering a strategic location, quality specification and modern lifestyle amenities. Just a few minutes walk from Admiralty MTR station, it provides convenient access to all parts of the territory and the region via the Airport Express and Express Rail Link to China. Within easy access to cross-harbour tunnels the location also affords direct access onto the major highway routes and connection to the Hong Kong-Zhuhai-Macao Bridge.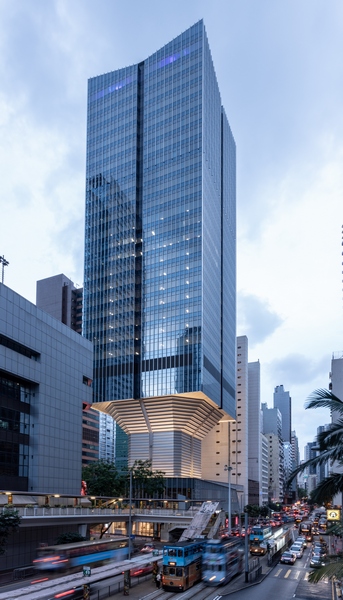 A redevelopment of the site that housed Asian House, the area is already home to some of the largest global and regional organisations in banking, finance, professional services and technology sectors. In its immediate vicinity lifestyle amenities include restaurants, bars and 5-star hotels. Served by two dedicated amenity floors and a ground floor coffee shop, the building provides approximately 24,000 square metres of lettable Grade A office space across 21 floors, complemented by 2,300 square metres of amenity space for tenants. Boasting a regular side core design, One Hennessy presents tenants with a highly efficient floor plate for easy configuration of operations. And as more and more companies relocate from Central towards Admiralty Chinachem has brought the site up to date, demolishing the building that stood there for more than fifty years. The result is One Hennessy, the tallest building to date in the area which arguably now forms the heart of what is being described as Hong Kong's expanded CBD.
On what the new development contributes to Chinachem's portfolio, Choi considers One Hennessy to be one of its core investment properties, designed not only to provide a recurring income to the developers over the long-term but also to make a valid contribution to the area.
"As a mature developer and investor we are positive that the redevelopment of the site will provide recurring income for a relatively long time. I have no doubt that the combination of yield and location will appreciate and generate further demand for Grade A office space in the area," he notes.
Sustainable Quality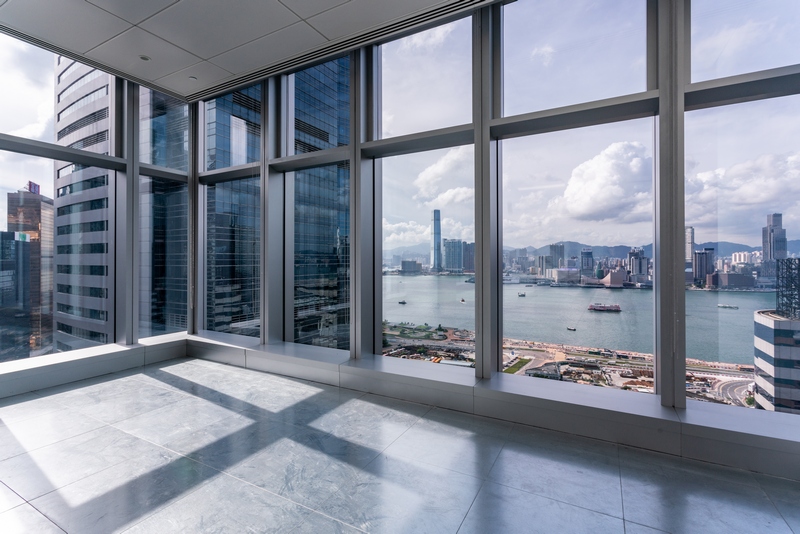 It goes without saying that the building complies with all existing government regulations and green building requirements, but Chinachem were keen to create something iconic, not only in terms of the building's form, but in terms of quality. As Choi explains, the funnel at the bottom of the tower that sits on top of the podium is designed to facilitate natural lighting and airflow onto the street level.
"We knew what we wanted to achieve as developers in terms of performance but didn't really have a strong view of what we wanted the building to look like, except that it should be modern. In that sense we started from the inside out. Working with DLN Architects the design process was very dynamic and fluid, where one thing would dictate another. Our aim was always to redevelop the building to the highest standards, whilst also improving the environment within the building and at street level. The building is not only a design statement but also serves an environmental purpose by improving ventilation. In that sense it is both functional and symbolic and indicative of our commitment to sustainable development. We are now setting targets to reduce energy and water usage in all our existing buildings," he explains.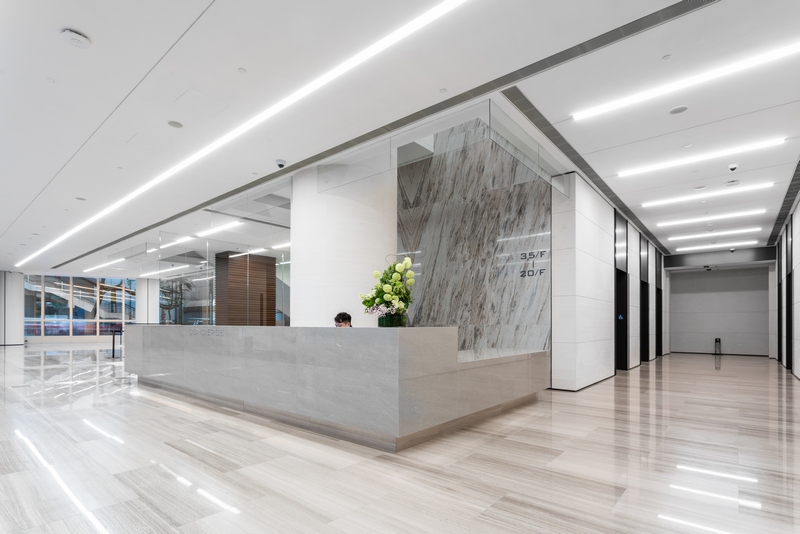 Choi's previous experience working for Norman Foster instructed his belief in the need to satisfy form and function in the most efficient way possible. Form, he adds, serves a symbolic function, which is very important in any city.
"The podium top is a green roof, which I believe developers should be promoting more in Hong Kong. We can start by developing green footprints at different levels of buildings and can have sky gardens midway or even higher up. Every building can have overhead walkways, even on the 20th floor, so there's plenty of scope and opportunity to expand on this idea and promote the multiple ground planes more. Once you have connected urban rooms and green spaces on the upper floors you have many opportunities to activate different building levels which can generate more vibrancy and improve returns."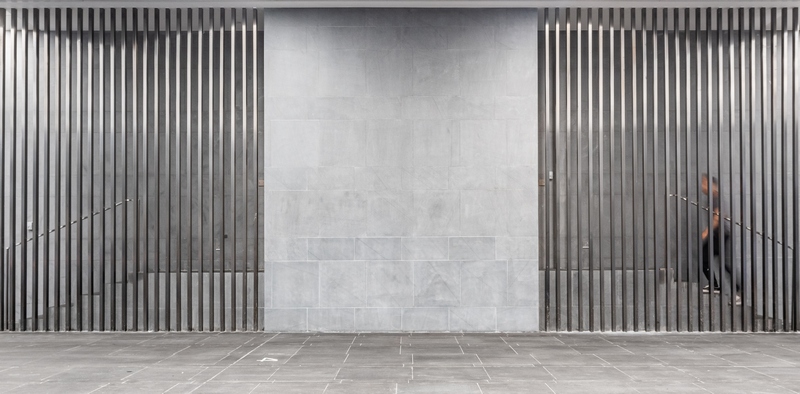 An architect by training, with over 30 years' experience globally as an architect and a developer, Choi attests that the power of design should be used to both inspire and satisfy functional needs. Asked how developers and architects are reacting to the challenge of balancing yield and community he is pragmatic when he says he believes there is an optimum solution where developers can use the power of design and architecture to empower society whilst at the same time being able to maximise financial returns.
Understanding the Community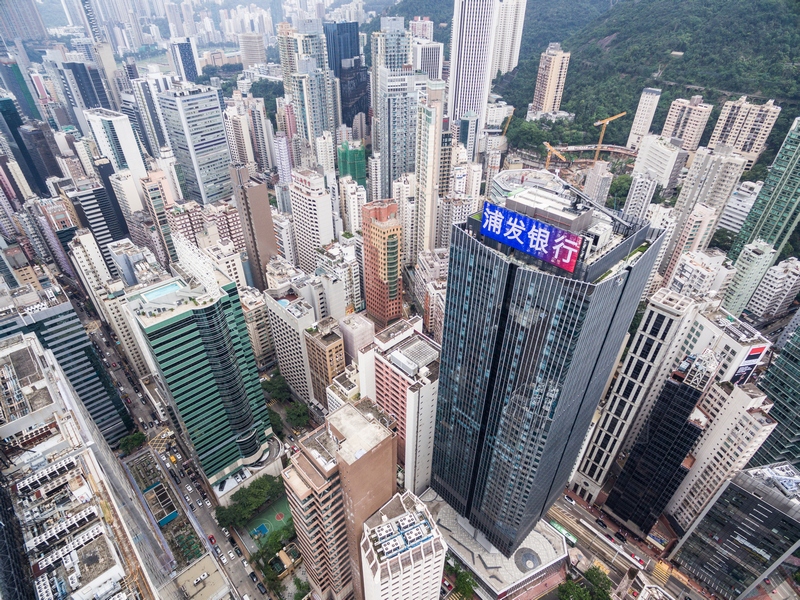 "Understanding the requirements of the tenants allows us as developers to satisfy the community's needs and that to me always makes good business sense. For a lot of our tenants it is important to be in a building that has character and can complement their corporate image. I am positive that One Hennessy achieves this end goal," he adds.
He also notes that Chinachem are putting a lot of energy and resources into identifying the very best sites across the territory. Indeed, recent purchases include residential sites in Anderson Road, Kai Tak and Ho Man Tin. On the prospect of the government's plans for Hong Kong's second CBD in Kowloon East, he is positive about the location, though stresses that any vibrant community should be self-sustaining but have diversity to create a neighbourhood for both work and play.
"It would be a mistake to create a place where people go home after work and the area becomes dead at night. Whilst the government has put forward its proposal and plans for the area it is still very much up to the developers to make this happen. Only with quality vision and support from the government can the private sector participate, hopefully with market sensitivity to build the right product that contributes to the community."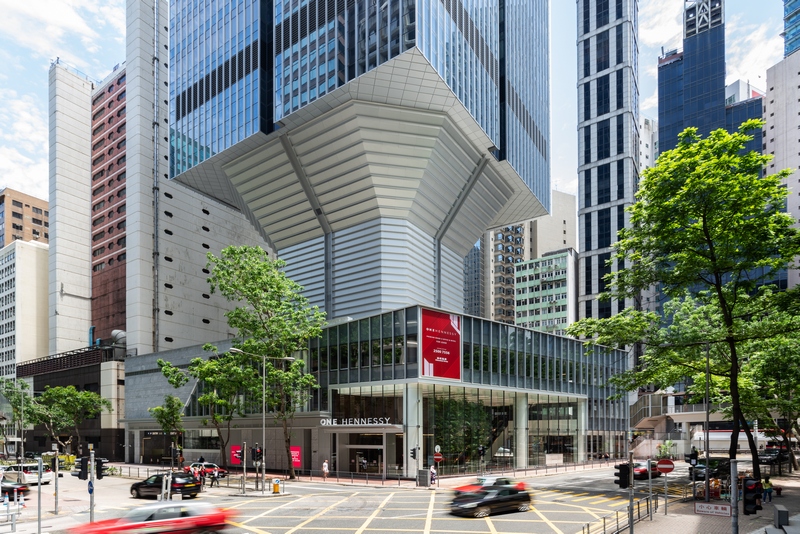 Looking Ahead
Moving forward, Choi's predictions for the commercial office property market are positive. Indeed, Chinachem is quite optimistic regarding the long term future of Hong Kong as a commercial hub and realistic when he says Hong Kong's developers are not just serving the seven or eight million population of Hong Kong.
"With the development of the Greater Bay Area, we now have a catchment area of 60-70 million people and Hong Kong could easily become the CBD of the region. We are currently studying the opportunities and are definitely interested in expanding our business to this area," concludes Choi.