Response to the Budget 2021 by KK Chiu, International Director, Chief Executive, Greater China of Cushman & Wakefield: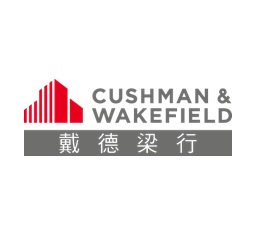 Land Supply: Volume of under-developed land in the New Territories is still massive. We recommend the government to further embrace Public-Private-Partnership (PPP) model to development under-utilized farmlands. Incentive through land premium cost deduction should be introduced to engage private developers in providing infrastructures. The government can also add specific terms in relation to title deed and land use changes requiring developers to build public facilities or public housing with costs reduceable from the land premium. Having said that, we need to work on improving transparency of PPP model to remove possible doubts and benefit all parties.
Housing supply and transitional housing: According to the budget announcement, total public housing supply will reach 101,400 units in the upcoming five years (2020/21-2024/25), yet this number still fall short of current public housing demand. The government should accelerate change of land use application procedures to faciliate development of under-utilized lands in the New Territories and increase rental public housing volume to benefit grass-roots families as a whole.
We are glad to see that the government has successfully secured land to provide 14,000 unitis of transitional housing by 2023. Yet in the long-run, the government should consider providing more "starter home" options or requiring developers to build a certain amount of affordable housing in order to facilitate home ownership for younger families in need.
NGOs' usage of under-utilized hotel and hostels as transitional housing to ease pressure on demand for sub-divided flats and public housing is certainly a short-term solution to benefit more grass-roots families with better use of readily-available resources. Yet in the long-run, the government's more proactive push on public-private-partnership development to ease the existing housing shortage issue should still be the ultimate solution.
Response to the Budget 2021 by Alva To, Vice President, Greater China & Head of Consulting, Greater China of Cushman & Wakefield:
Greater Bay Area Development: We welcome the setup of the Guangdong-Hong Kong-Macao Greater Bay Area Development Office and trust that this can help drive policy development and strengthen connection between Hong Kong and the GBA with an end goal to facilitate employment and entrepreneurial opportunities in the region. Furthermore, various industries can benefit from business and market expansion into the region. We are also glad to see the government providing around 500 residential spaces with flexible design and facilities such as shared work spaces for the research personnel in the Science Park with an aim to facilitate GBA development. We believe this can help drive innovative technology research policy development and attract young industry practitioners to join the Science Park community.
Transform land use to increase housing supply: Kowloon East has transformed from industrial to commercial development over the past decade. We welcome the government's initiative to examine feasibility of rezoning five commercial sites in Kowloon East for residential use to provide 5,800 units of private housing to the market. This truly reflects the government's determination to satisfy pressing housing needs of the population. However, time is in the essence. As Town Planning Board approval will be required, we hope process can be simplified to facilitate the end goal.
Response to the relief measures announced in the Budget 2020 by Kevin Lam, Executive Director and Head of Retail Services, Hong Kong of Cushman & Wakefield:
The measure of electronic consumer vouchers brings a positive impact to the market and retailers, with the prospect of stimulating consumption. Actual benefits to retailers would largely depend on further details to be announced.
We would recommend the government to set daily consumption limits to the $5,000 per person electronic vouchers to facilitate daily usage and benefit small, medium and micro retailers on a more sustainable basis.
Response to the relief measures announced in the Budget 2021 by Mr Tom Ko, Cushman & Wakefield's Executive Director, Capital Markets in Hong Kong:
The Government is committed to developing the real estate investment trust (REIT) market in Hong Kong and reinforcing the city's role as a premier capital raising centre, while offering investors a wide range of investment options with relatively stable returns. Hong Kong has always been a popular investment target for international investors, with developed capital market and the Hong Kong dollar's peg to the US dollar. We hope to further increase the attractiveness of Hong Kong's capital market and expect to attract more funds.