The latest addition to stone wool specialist ROC KFON 's product range ensures architectural and acoustic success in any space. ROCKFON's acoustic stone wool solutions for ceilings and walls provide a fast and simple way to create stunning, comfortable and safe spaces. Easy to install and with a durability second to none, ROCKFON's most recent offering provides the quality and safety you would expect from the world's premier manufacturer of stone wool products. From museums, hotels and libraries to shopping malls, restaurants and offices, ROCKFON® Mono® Acoustic offers architects a world of possibilities, and the flexibility to bring a signature design to reality in any space, large of small. Easy to install, its smooth, monolithic surface presents designers with the opportunity to express their vision in any space, large or small, with the added advantage of outstanding acoustics.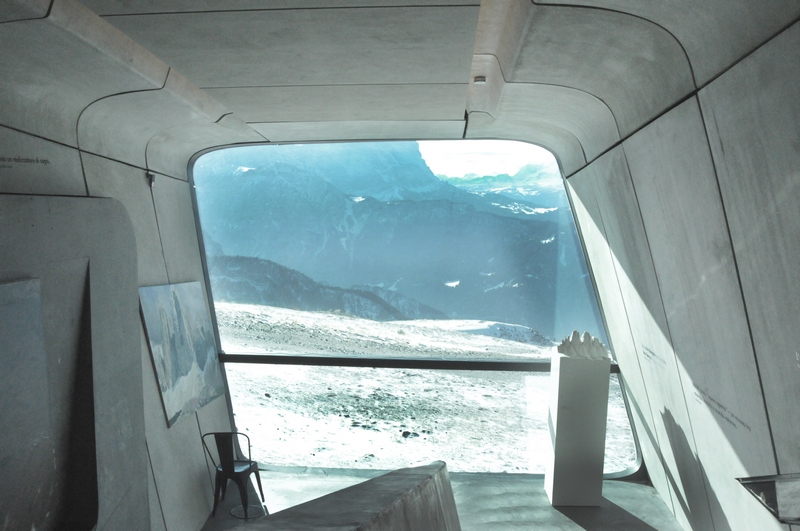 Flat or curved, white or custom coloured, ROCKFON® Mono®Acoustic is a unique and flexible intelligently built surface solution that combines sound absorbing stone wool panels with elegant rendering.
The improved surface ROCKFON® Mono® Acoustic is designed to perfectly complement the challenges of modern monolithic architecture. Suitable for the ceilings and walls of any new space or renovation, it is enriched with marble powder and to enhance the ethereal beauty of monolithic design. As such, it provides a smooth and refined texture like no other and is also designed to overcome the acoustical challenges of sharp angles and flat monolithic surfaces such as concrete, glass or stone.
Creating a seamless transition and an invisible bridge between ceilings and walls, the product can be used vertically and horizontally. ROCKFON® Mono® Acoustic allows you to curve the surface to as little as 1500mm radius.
More than just a surface, ROCKFON® Mono® Acoustic also has unsurpassed acoustic properties. With Class A (aw:0.90-1.00) sound absorption, it eliminates the need for external sound absorbing materials and allows the sound to propagate through the surface and to be absorbed by the backing, thus retaining purity of design.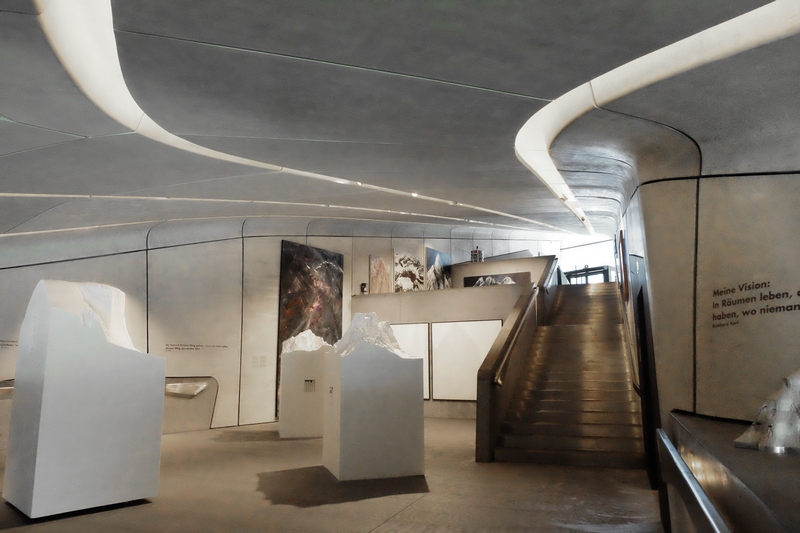 Just two examples are the extraordinary and stunning Messner Mountain Museum at Corones, Italy, where Zaha Hadid Architects have taken monolithic design to new heights. Inspired by the mountaineers who wrote alpine history, the museum is built into the rocks of the Dolomite mountains, to merge the exterior and interior. Acoustic control was high on the agenda in this raw, monolithic design, and ROCKFON® Mono®Acoustic allowed the architects their creative and practical goals.
Another success story is the central library in Helsinki, Finland, known as Kaisa House, where architects Anttinen Oiva Architects (AOA) used the product to successfully accentuate the curves of the atrium. Meanwhile, the white balconies of each floor appear to hang in the air, drawing the eye upward towards what appears like concentric cloud rings. With walls covered in ROCKFON® Mono® Acoustic, the effect is an acoustic success which creates a calm and peaceful environment for readers.
From a practical perspective, ROCKFON's network of certified installers provide end-to-end service and on-site technical support, while the product also allows for easy integration of lighting, air conditioning and ventilation systems, and can be shaped to fit any surface, whether sloped, flat or curved.
Designed for easy installation ROCKFON® Mono® Acoustic is not restricted to horizontal grid installation, and can also be mounted on existing ceilings and walls. When used vertically, it also removes the need for wall absorbers. Panels can also be directly mounted or suspended to allow for ultimate flexibility and optimal design freedom when it comes to shaping and curving any building or space.
Installation is also faster than ever, thanks to the formulation of its new spray-on render. This not only provides hidden access to inspection hatches that can be integrated into the surface without disrupting the seamless surface, but also allows for easy repair and cleaning.
As with other ROCKFON products, the standard white surface offers a 99% light diffusion, which creates a comfortable work environment and can reduce the need for artificial lighting. Its flexibility extends to the colour surface and is fully customisable. Addressing the need for optimal daylight quality, ROCKFON® Mono® Acoustic allows for the even distribution of natural daylight and the avoidance of glare and gloss, reducing the need for artificial light. This has been proven to positively influence work productivity, stress levels and healing. With an L-value of 94.5, the visibly white surface of ROCKFON® Mono® Acoustic draws in the light, allowing the product's new Elegant render to offer more than acoustical benefits.
Indeed, with a light reflection of 87% and 99% light distribution, ROCKFON® Mono® Acoustic can contribute to significant energy savings through less need for artificial light, which in turn leads to creation of an improved indoor climate.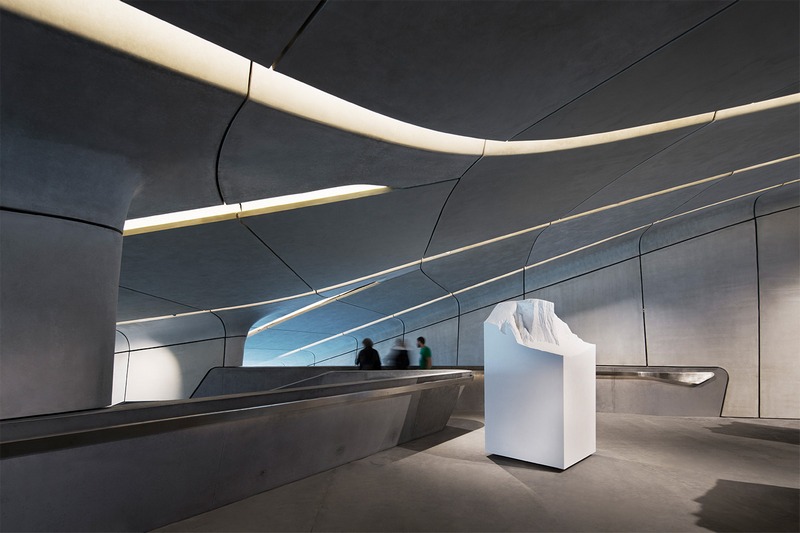 For more information please visit www.rockfon.com.