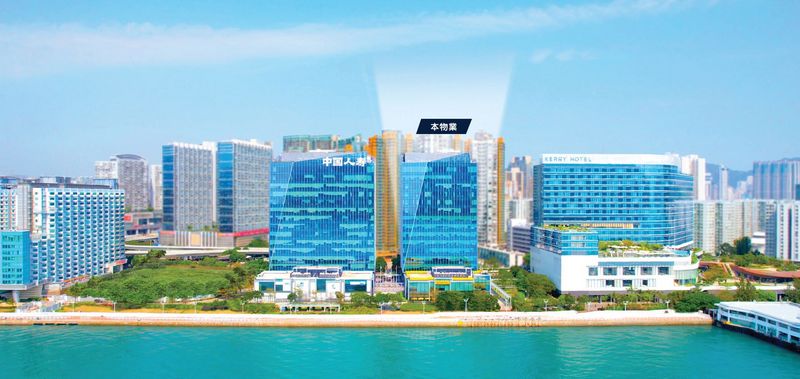 (8 May 2023, Hong Kong) International real estate firm Savills has been appointed as the Sole Agent by the Receivers for the tender disposal of One HarbourGate East Tower, 18 Hung Luen Road, Hung Hom, Kowloon ("The Property"), a whole block office building with 279,000 square feet of commercial space approximately. The Property comprises an office tower and a two-storey retail villa along the waterfront, with 155 car parking spaces. Currently, it serves as the headquarters of Sun Life Hong Kong. According to the original Owner's provision, the market valuation was approximately HK$7 billion last year. The tender will be floated globally and is expected to close on 28 August 2023 (Monday).

Situated in a commercial district along the world-renowned Victoria Harbour, the Property boasts a breathtaking panoramic view of the harbour. Its seamless connection to the Tsim Sha Tsui waterfront promenade further enhances its desirability. Equipped with a huge LED advertising wall that is clearly visible across the harbour, the Property provides a platform for global brands to shine. As an iconic waterfront landmark, it also participates in the nightly spectacle of "A Symphony of Lights".
The Property was completed in 2016 by Wheelock Properties. It stands out as one of the few buildings in the core Kowloon area that boasts triple Grade-A office specifications and awarded various green building certifications. Drawn to the exceptional quality and uniqueness of the development, China Life made a testament to the building's excellence by acquiring the West Tower (left side) of One HarbourGate in 2016, proudly calling it home. Comprising both the East Tower and West Tower, the combined transactions reached a total of approximately HKD 10.35 billion.
Mr. Raymond Wan, Chief Senior Director, Investment of Savills said, "The Property serves as the headquarter of Sun Life Insurance, while the neighboring tower (West Tower) houses the headquarter of China Life. This demonstrates the property's strong appeal to multinationals due to its prime location, exceptional environment, and quality facilities, making it suitable for both investment and self-use purposes. We believe that this sale will once again attract the interest of major enterprises."Mr. Godfrey Cheng, Deputy Senior Director, Investment CEO Office of Savills commented, "High-quality trophy assets on both sides of Victoria Harbour are always sought after and scarce. With an occupancy rate of 84%, the Property yields a stable rental return, poising it to capture the market's attention once more."