International real estate consultancy Savills held a press conference today to address one of the hottest topics on Hong Kong's business scene: start-ups and co-working spaces.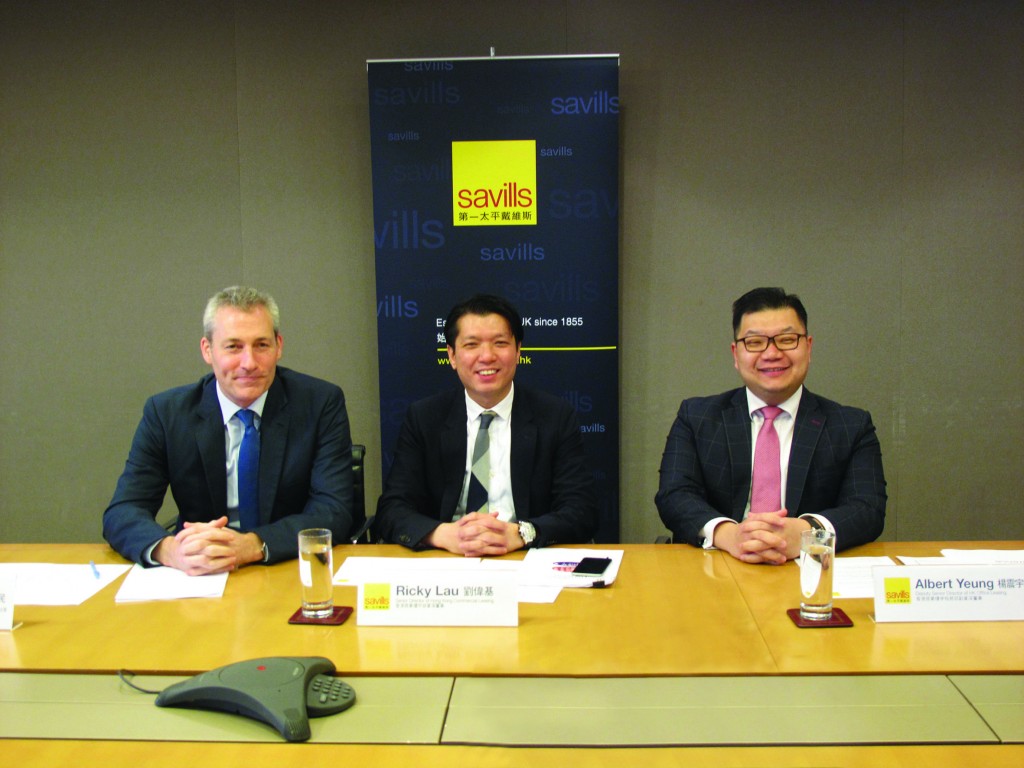 The term start-up is not unfamiliar in Hong Kong and the start-up ecosystem has witnessed phenomenal growth over the last couple of years.  According to a study released by the San Francisco based research firm Compass in 2015, Hong Kong is the 5th fastest growing start-up ecosystem and ranks 25th in the world.  According to InvestHK's latest survey of Hong Kong's start-up scene, there were 1,588 start-ups as of August 2015, compared with 1,065 in August 2014, up 46 per cent.
The growing number of start-ups has helped shape the rising popularity of co-working spaces which have in turn helped to nurture business-savvy entrepreneurs and work-at-home professionals.  Such firms are eager to look for contemporary and eco-friendly offices whilst also tackling one of the major drawbacks of the city's notoriously expensive office market:  a lack of affordable rents.
Ricky Lau, Senior Director and Head of Commercial Leasing, Savills, agrees that start-ups and co-working spaces are the new black in the city, "traditional office space has come to be regarded as too burdensome for new businesses, in terms of rents and general overheads.  Co-working spaces offer a viable alternative particularly to the new breed of millennial entrepreneur who is comparatively more creative and forward-thinking, and more in touch with technology.   I have seen a rise in the number of enquiries over the past year from clients who are looking for co-working spaces in both Hong Kong and Kowloon."
Ricky believes that co-working spaces are very effective at building connections and relationships. "Basically, such platforms form a bridge between the so-called "old economy" and the "new economy".  This means that the platform allows traditional businesses to discover more innovative solutions and build for the future by leveraging the partnerships which can be made in business space with far fewer boundaries than has been the norm.  Monthly rents for these co-working spaces currently stand at approximately HK$3,000 to HK$10,000, depends on the condition of the space.
The Hong Kong Government is not blind to the benefits of a vibrant start-up community. According to Simon Smith, Senior Director and Head of Research and Consultancy Services, Savills, "the Government has said that it will set up a HK$2 billion Innovation and Technology Venture Fund to co-invest with private venture capital funds on a matching basis in local technology start-ups.  The Science Park and Cyberport will of course continue to provide critical first grants to pre-seed companies.   Hong Kong's geographical location, demographics and government support are all aligned to make start-ups and co-working spaces happen."
Ricky notes that Hong Kong currently relies heavily on take-up by Chinese corporations.  The growth of start-ups gives the local office market a healthy diversity which it will need if it is to remain a vibrant and entrepreneurial culture.