Savills Hong Kong today debuts its blog – the ultimate source of market information, insightful stories and interesting titbits about the local community aimed at anyone interested in the real estate world today. The blog is intended to appeal to end-users, investors, expats and local Hong Kongers.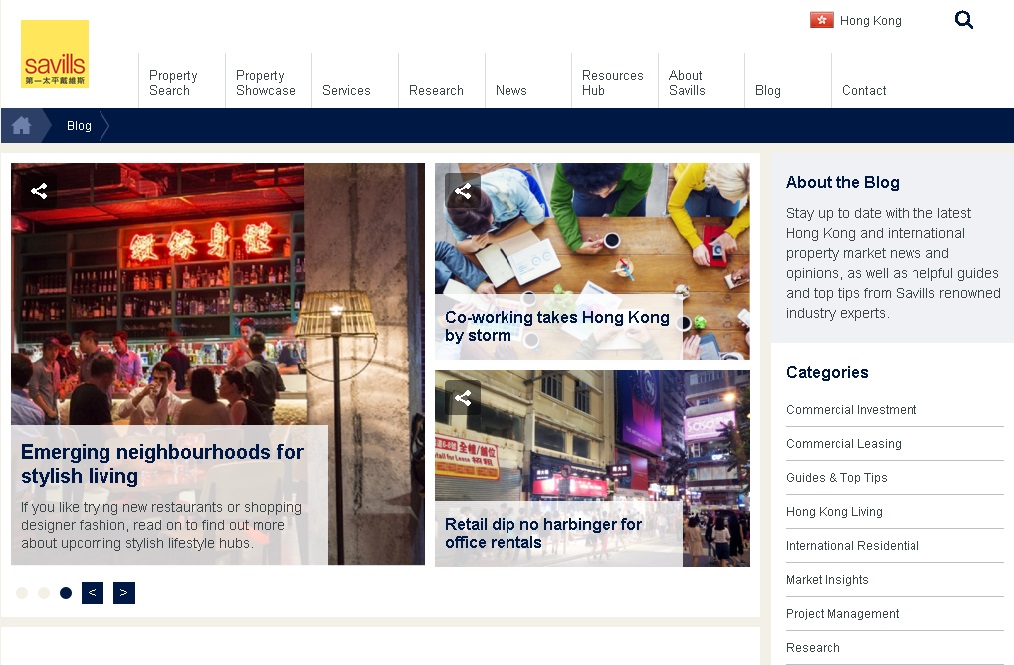 With the tag line 'news, views, attitudes', Savills blog features guides to the local market, recent trends, useful tips as well as international news from our teams elsewhere in the region and in Europe and the US, providing an effective platform for our readers.
The blog will also deliver the most up-to-date research insights, covering all the sectors ranging from residential, commercial and retail to hotels and industrial.  In addition, the blog is optimized for any screen sizes so it is friendly to all devices.
Current posts include: "Live like a local" tailored for expatriates in Hong Kong, "Best neighbourhoods for dog owners" and "How culture affects choice in property".  Upcoming stories include an interview with Adrienne Ma, daughter of fashion icon Joyce Ma and Founder of Amma Holdings Limited.
Content will be updated every week – keep alert for the latest property-related happenings in town.
Don't miss it: http://www.savills.com.hk/blog/