Work today emphasises collaboration, instant communication, efficiency and top range equipment. Therefore it is necessary to use high-end computers, especially in professions that require rigorous and errorfree processing, such as finance, media and entertainment as well as design and construction. This makes high-performance computers the most indispensable working partners.
HP Z Workstation powered by advanced technology, delivers superior performance, maximises productivity and makes IT management easier, providing a complete Workstation experience.
HP Hong Kong Market Development Manager, Jacky Cheung, said: "HP Z Workstation has many advantages. Workstation is different than the average PC. It can use a much more powerful CPU such as Xeon CPU to handle the most complex computer programs and can produce extremely large rendering. It runs professional graphic cards which can handle special software such as AutoCad or Revit, even the current popular RTX2080 Ti graphic card for games.
Another benefit is the expandability of the computer; the body is larger than normal, it has enough space to insert multiple cards and work smoothly. Therefore, HP Z Workstation is really suitable for the construction industry, and it is becoming more and more popular."
Jacky continued: "The HP Z Workstation is available from the entrylevel Z2 mini to the highest-level Z8 for different job requirements or industries. Looking at the construction industry as an example, the intermediate models Z2 to Z4 are commonly used. Higher models are mostly used by professional-grade editing or companies that produce detailed renderings and animated films."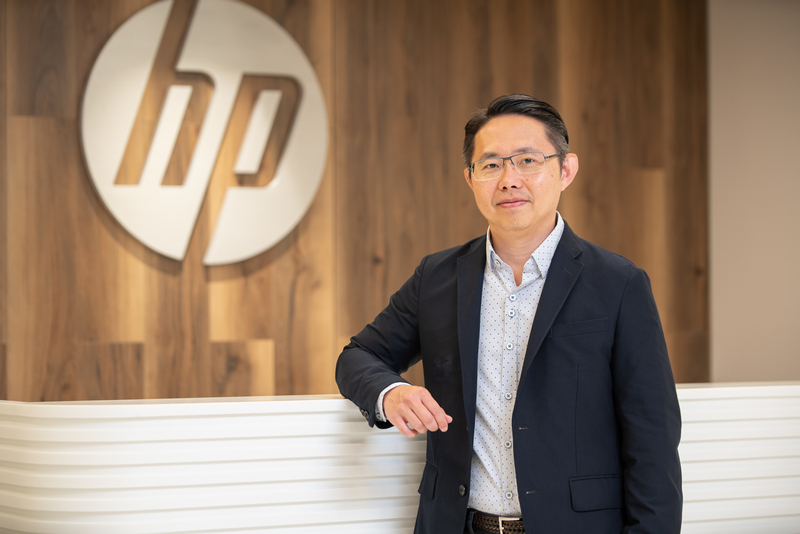 Designed for BIM
"In the construction industry, BIM architects most often use Workstation and the Z-series design is also developed for specifically for BIM. It is also used by surveyors who need to access a lot of computer design images. There is a technology called Reverse Engineering, which helps some old buildings that have not previously been digitally recorded to reproduce digital images, to achieve this Workstation is required. 3D or VR model presentations are currently popular with such short films used in sales promotions. Here too only the Workstation can produce such fine and attractive animated film."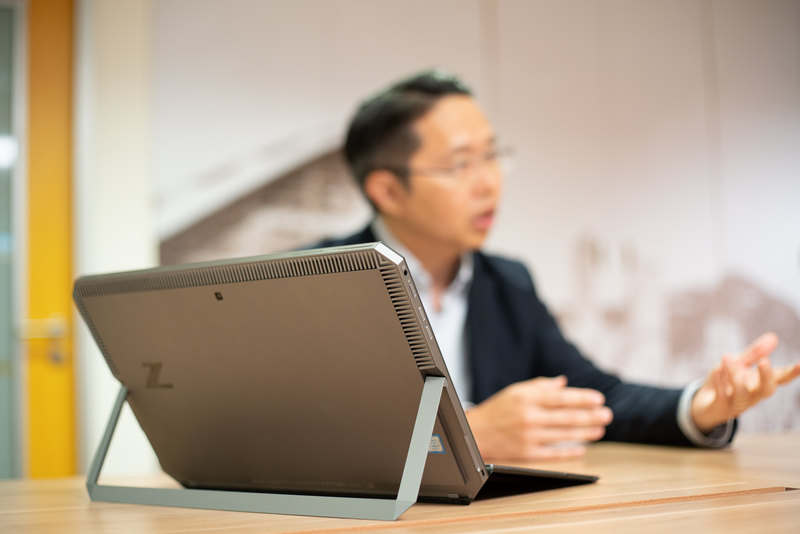 Remote Graphics Software
In terms of hardware, the HP Z Workstation, in addition to supporting most professional graphics cards such as Quadro®, has its own Z Turbo Drive fast storage system that greatly enhances the user experience. As far as software is concerned, HP promotes the ideas of "communication" and "collaboration" which is evident in the exclusive Remote Graphics Software (RGS).
Jacky explains: "As an example, a colleague used a HP Workstation to create a building model, but it needed to go out or go to different departments in the company to do a presentation. Of course, he couldn't move the whole Workstation and take it with him to different meetings, and cannot modify a presentation midway. But the Remote Graphics Soferware built into the Z-Series can easily solve these problems. With a laptop, either Windows or Mac can remotely log into the Workstation to manipulate and modify the model. It can also be connected to multiple computers at the same time, which means that images can be instantly shared with multiple users at the same time, pushing the productivity of the Workstation to the extreme.
Flexible acquisition plan
HP's "Device as a Service" provides a complete computer management solution that allows buyers to enjoy one-stop computer equipment support at a monthly fee. From choosing the right hardware and accessories to the service and support of the PC's lifecycle, HP will arrange everything so that buyers don't have to worry. When the contract is completed in a few years' time, HP will also recycle the product for renewed use. Customers can also take this opportunity to upgrade to a new model.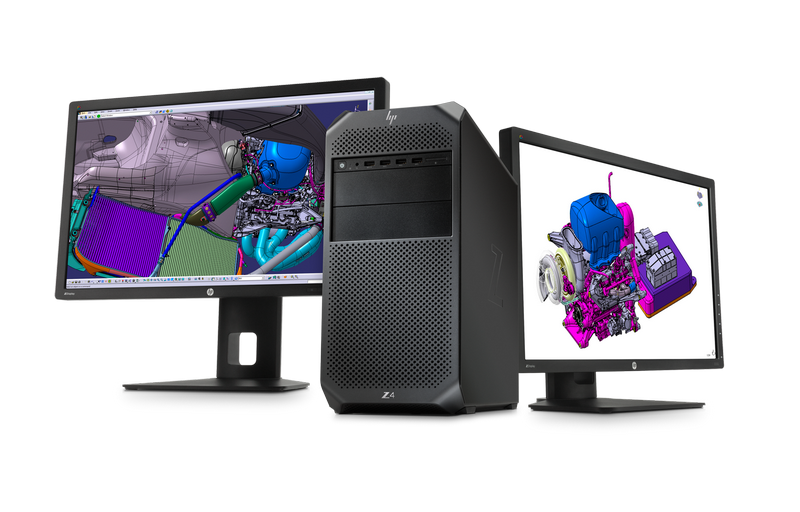 Caring and practical performance
Workstation is backed by a variety of testing, including heat, drops, shocks and freezing tests to provide a rock-solid, uninterrupted, performance, even in the harshest environments. HP's industry leading thermals actually keep the processor and graphics card cool, even under the heaviest multi-application workloads. HP Sure View can guard your screen from prying eyes with the world's only PCs that come with integrated privacy screens. And, self-healing protection automatically recovers the BIOS and other critical firmware. The system intrusion sensor receives an alert when the side panel of the system has been tampered with, exposing valuable components.
Jacky concludes: "As software technology changes every day, clients may not know exactly which level of computer they really need. The HP Z Workstation provides the "Product Finder" on the website, which can be based on the software they use the most to help find the suitable model for them, avoiding the cost of purchasing high-level models, or even risking improper operation. HP is very concerned about the real needs of users in this regard."
HP Inc. 800 90 6316
www.hp.com/go/workstations