(2 February 2021, Hong Kong) Sino Group (the 'Group') today announced its commitment to adopt Enertainers, an advanced energy storage system, to power up all its future construction sites in replacement of noisy and smoke-emitting traditional diesel generators. Committed to promoting sustainable living and green development in the communities we operate in, the Group is taking a major step towards driving end-to-end operational digitisation of the future of property development industry and supporting local start-ups to co-create better proptech solutions.
(按此瀏覽中文版)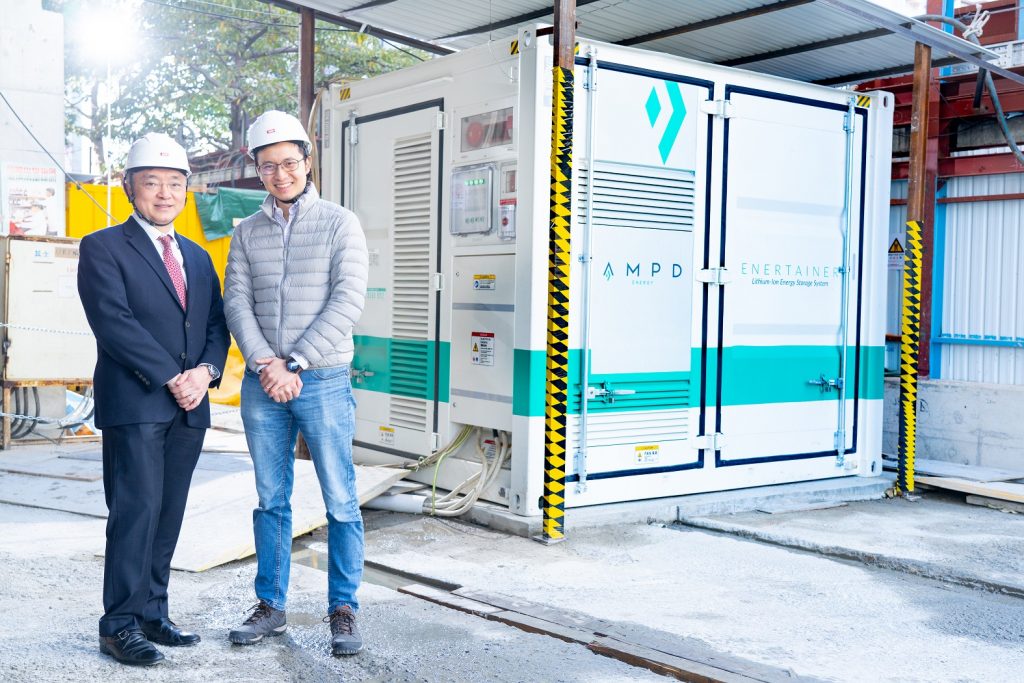 Aligning with the Group's three interconnected pillars under its vision of Creating Better Lifescapes, namely 'green living', 'innovative design' and 'community spirit', the adoption of Enertainers reinforces the Group's commitment to promoting innovative, sustainable and green development in Hong Kong.
The first Enertainer has been in operation at the Group's commercial development site in Yuen Long since Q4 2020, with the next one planned for Q1 2021. The Group targets to adopt the Enertainers at all its upcoming construction projects.
Andrew Young, Associate Director (Innovation), Sino Group, remarked, 'The Enertainer energy storage system echoes Sino Group's Sustainability Vision 2030, redefining our philosophy for property development through adopting clean and renewable energy for all of our projects. The digitisation of operational procedures allows better planning, enhance accuracy and efficiency of the project's development and reduces potential disruption on-site, thus maximising productivity. The Group takes the lead in encouraging our stakeholders along the supply chain to share a sustainable development and digitisation mindset. This initiative also reflects our unending support for home-grown start-ups in the innovation and technology sector, serving another step towards digital transformation across the property development industry.'
In addition, the Enertainer's data storage capability and Internet of Things (IoT) technology empower construction teams to make critical decisions based on data. The ability to view the Enertainer's operation and performance data at a glance allows the Group and its contractors to review the performance of a construction site and its equipment holistically for better planning and operational efficiency. This initiative thus contributes to the digitisation of traditional construction methods from a people-based industry to a people-plus-data driven one. By doing so, the Group not only leads the way in improving the community's living environment around construction sites and providing a better work environment for staff, but it can also enhance the construction industry with innovation data analytics.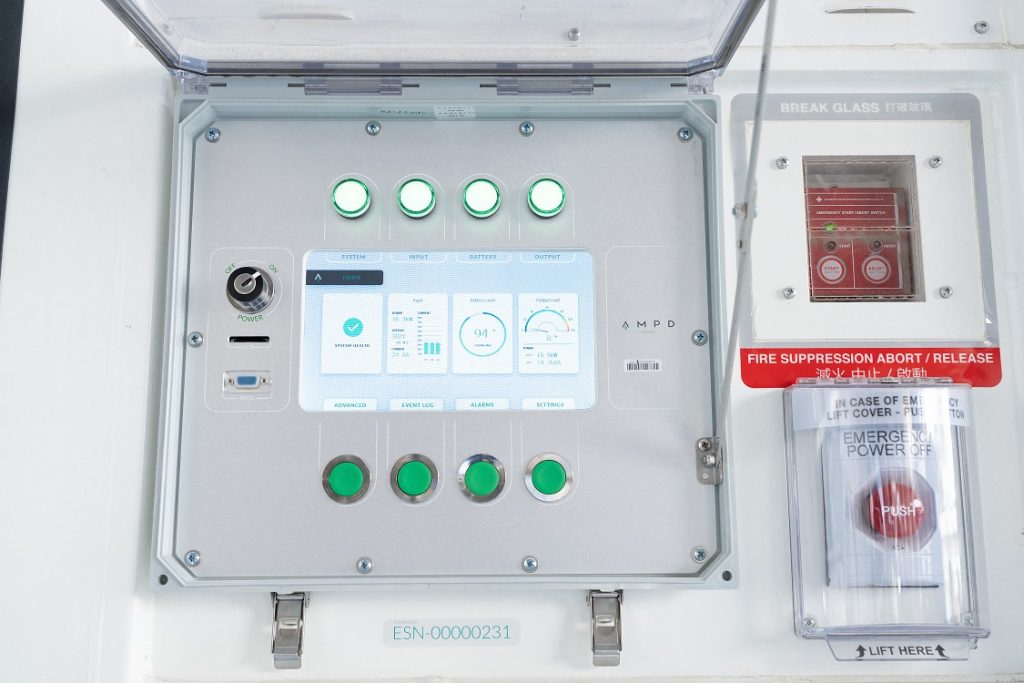 Developed by local start up Ampd Energy, the Ampd Enertainer blends 'energy' and 'container' and is an advanced energy storage system that provides diesel-free power and safer energy production. Compared to traditional diesel generators, it is smaller in size, 32 times quieter and produces up to 85% less carbon emissions. It has a zero-charging downtime capability with its auto-recharging ability and its internet enabled design enables next generation features such as software updates and remote telematics.
Brandon Ng, CEO & Co-founder of Ampd Energy remarked, 'We are thrilled to have Sino Group as one of our partners in embracing clean energy solutions as a part of its Sustainability Vision 2030. At Ampd Energy, we are driven by our vision of an emission-free future for construction, and we look forward to working with Sino Group as a strategic partner to transform how we build the cities and Lifescapes of tomorrow, today.'