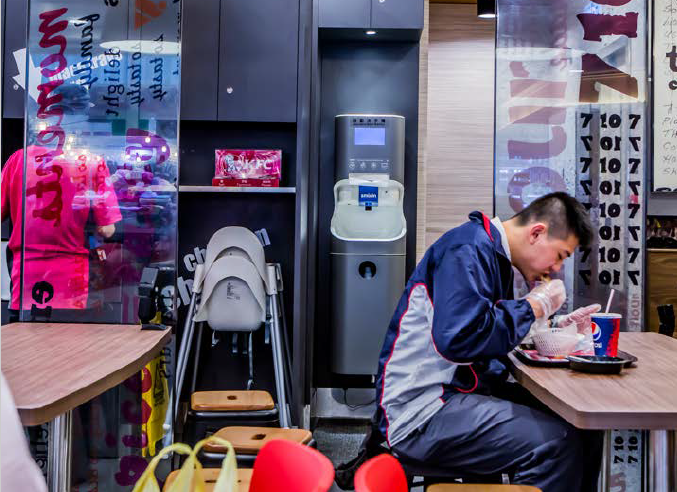 SMIXIN stands for Smart Mixing Inside, an innovation from Switzerland. Smixin is committed to improving health and sustainability by developing efficient and economic handwashing systems. We provide a fully automatic handwashing process, accessible to everyone. Our unique touchless handwash solutions deliver the highest standards of sanitation with a minimum of resources: without compromising on user experience. Our patented SMU technology mixes air, soap, and water in an optimal way, leaving the hands clean and soft.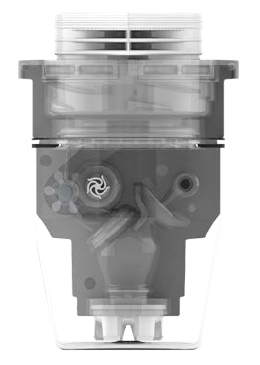 Choose Smixin and become part of the handwashing revolution.
Originally developed for coffee machines of Nestlé – now the heart of our Smixin systems. The Smart Mixing Unit (SMU) performs a unique emulsion of water, soap and air, that ensures instant hand coverage. This makes washing your hands with Smixin as effective within 12-15 seconds compared to the WHO recommended handwashing cycle of 60 seconds.*
*Proven by independent research institute HygCen.
SUSTAINABILITY IS AT THE FOREFRONT OF WHAT WE DO
Smixin guarantees ecological usage of water, soap and paper. Consumption per handwashing cycle is regulated by presetting the parameters. Per handwashing with Smixin, only 0,2 liters of water is used and only 0,3 ml of soap are used per hand wash. This means savings of an astonishing 90% water, 60% soap. Since the paper length is preset – 60% paper is saved compared to a conventional hand towel dispenser.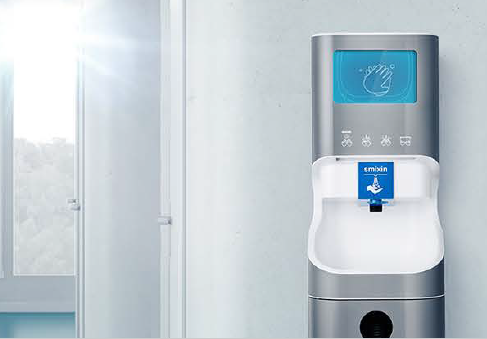 SMIXIN SETS THE STANDARD
As a leading company for smart and ecological handwashing technology, Smixin is continually redefining the quality standard. We are constantly striving for solutions that protect the one earth that we have. And we have been endorsed over recent years by numerous renowned international environmental awards and certifications in doing so.
To Learn more, please visit smixin.com.