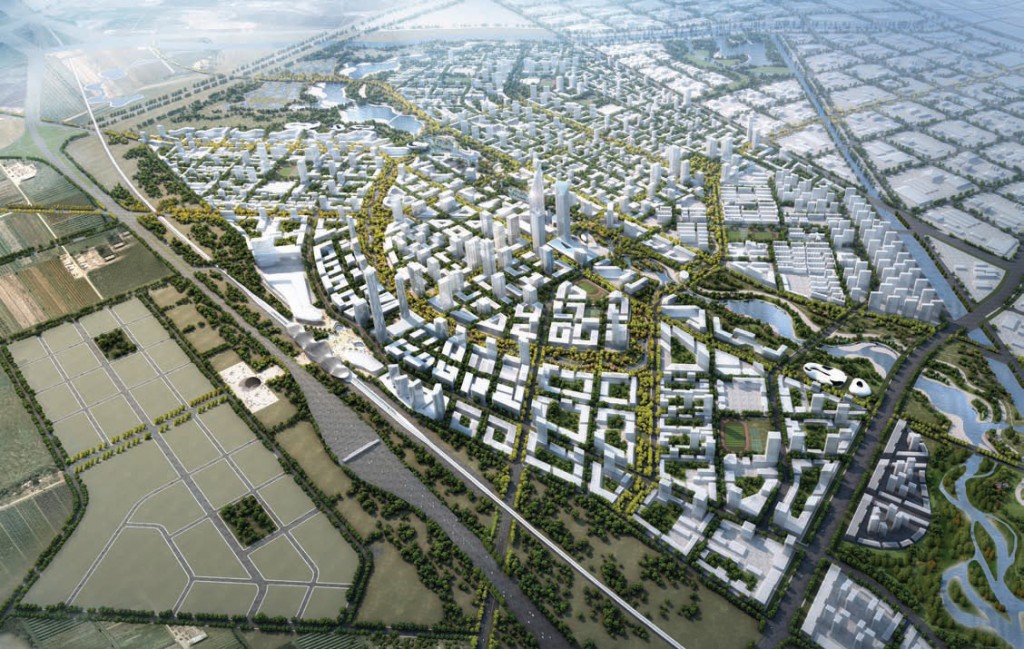 (Chicago) – A new model of compact, environmentally enhanced urban design by Skidmore, Owings & Merrill LLP (SOM) for the rapid development of satellite cities along Chinese high speed rail corridors has won an international design competition with its Beijing Bohai Innovation City master plan.
The winning SOM plan leverages the economic and lifestyle assets of the Beijing-Tianjin corridor by centring the new environmentally friendly district along the high-speed-rail line linking the national capital to the port city of Tianjin.
The city expansion will host 17.6 million m2 of mixed-use development, with a focus on providing a premier headquarters location for advanced industries in the dynamically growing Bohai Rim, a region that already accounts for more than a quarter of China's GDP.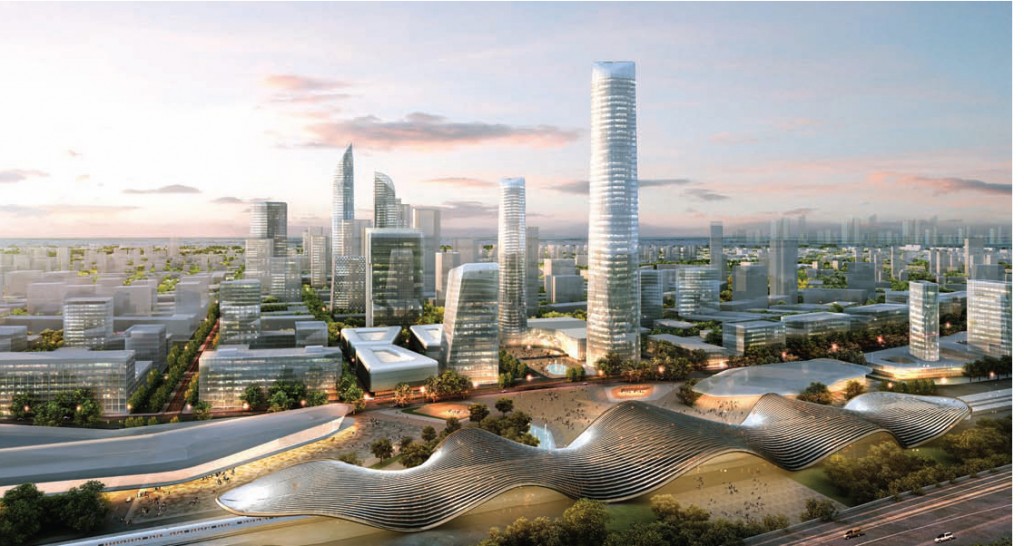 "This project underlines China's commitment to transit-based and environmentally sensitive planning. There is tremendous potential here and we would like to work with the District Government, Development Company and other stakeholders to further define the character of the city and tailor it to meet the needs and desires of the people and industries that will make Beijing Bohai Innovation City a national model for the country's next generation of satellite city development," said SOM global planning partner Philip J. Enquist.
The plan also provides an advanced multi-modal transportation network highlighted by the city's close proximity to the existing capital airport and a potential new international airport south of Beijing. By uniting high-speed rail with metro lines, bus rapid transit, local streetcar and a state-of-the-art electric car fleet, the plan enables 80 percent of the city's personal transportation to be by transit, walking and bicycling.