Mirage By the Lake serves as a well-considered example of contemporary Malaysian architecture born from the requirement of high-end housing and the desire for a project that delivered on sustainability, cultural sensitivity and qualitative return.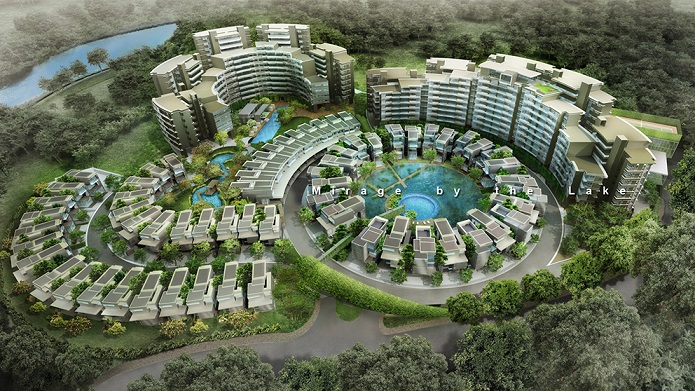 Location sensitive
Through strategic orientation and articulation, regardless of size, all are afforded democratic access to lights, views and natural ventilation, components integral to modifying the effects of a tropical Malaysian climate. The high-rise buildings are double loaded and the apartments separated, thereby allowing internal shading and introducing greater airflow into individual tenancies. In the case of the townhouses, their curvature is achieved by the introduction of wedge shaped garden spaces between; this breaking down the linearity often associated with linked terrace housing.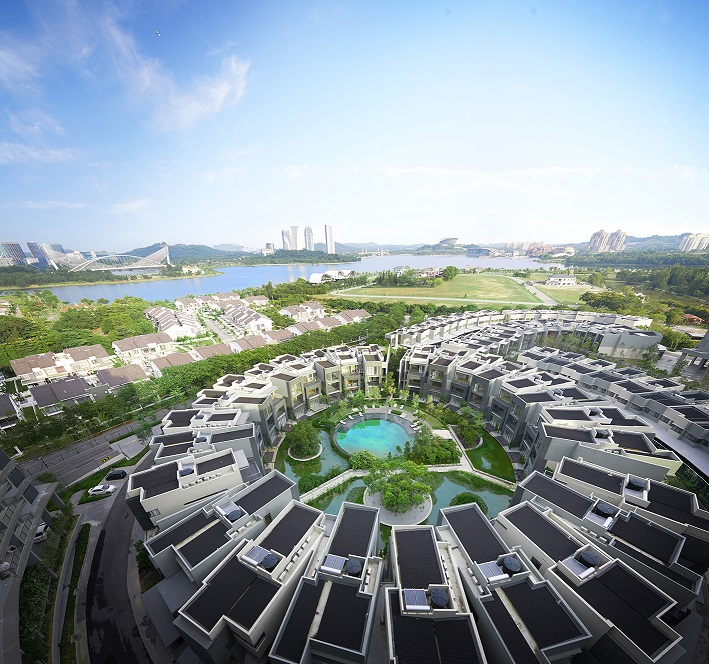 The high-rise apartment blocks sitting at the exterior of the site, taper in height, a decision that breaks down their monolithic form and assists in making a transition down towards the smaller sized and scaled townhouses. The building blocks vary in elevation, with all allowing clear views of the nearby Putrajaya Lake, as well as over the roofs of the townhouse units below. Intensive and abundant landscaping serves to not just prevent direct visibility into other tenancies, but to manage the interface between public places and private spaces. More so, the landscaping both shrouds and highlights the large water bodies, serving to create a wetlands ecosystem that is both unique and practical, working to offset the heat and humidity of the tropical climate.
Encouraging interaction
Residents are able to move freely within the site, and encouraged to congregate within multiple spaces. For practicality, the placement of greenery works to create movement networks within the site for pedestrians, vehicles and maintenance. Salt-water swimming pools coupled with constructed wetlands, holding ponds and aqua purifiers flow throughout the lush and intensively landscaped 12.14 acres, which offers leisurely appeal as well as environmental intent and sensitivity.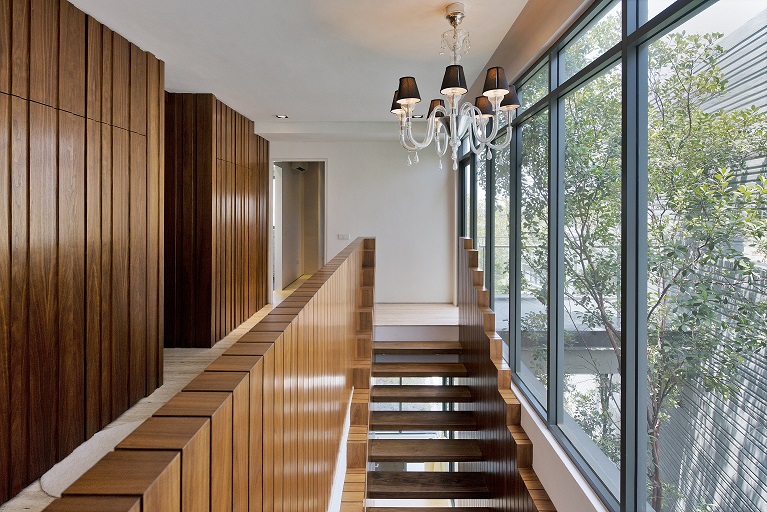 These water bodies, combined with the inclusion of recreational and athletic facilities, encourage interaction and the forming of ties between the newly settled and culturally diverse community of 1,600. Not only do these boost connection, but coupled with the project's landscaping, form the core of an open space network and further contribute to the legibility and appeal of the project.
It might be said that one of the most striking feature of Mirage by The Lake is that of the architectural image itself. The buildings and landscaping are fore grounded in a strategy of understatement, with great restraint being used in the application of elements and choice of detail.
From research to execution, there is clarity of purpose in the architecture, which ultimately differentiates the project from other housing developments in the region elevating the appeal of the address to new residents and potential investors.