(31 August 2016, Hong Kong) Swire Properties today announced the relocation plans for its innovative co-working space blueprint and the multi-purpose venue ArtisTree within Taikoo Place to facilitate the major redevelopment of Taikoo Place which has been underway since 2014.
As part of the Taikoo Place redevelopment project, Cornwall House is scheduled to be demolished in March 2017. blueprint, now located on 16/F and 17/F of Cornwall House, will move to take up space in Dorset House and evolve into an upgraded, premium co-working hub that will continue to capture demand from small businesses entrepreneurs as well as corporates looking for flexible workspace.
ArtisTree, a unique venue for visual and performing arts, has been contributing to Hong Kong's arts and culture scene since its launch in 2008.  It will be relocated to 1/F of Cambridge House and will be transformed into a dynamic space with a continued focus on performing arts programmes from both local and international artists.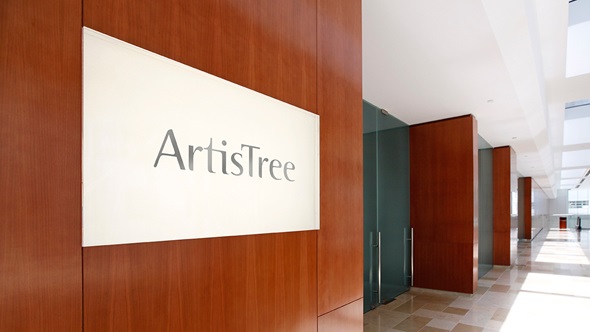 "The Taikoo Place redevelopment represents a significant investment aimed at reshaping the city's office landscape," said Don Taylor, Director, Office. "As key components of Taikoo Place, both blueprint and ArtisTree embody Swire Properties' commitment and aspiration to create a vibrant mixed-use commercial community. The relocation plans will allow us to enhance the design and upgrade our offer at both blueprint and ArtisTree which will further boost the culture of innovation and creativity at Taikoo Place, reinforcing its status as a key business hub in Hong Kong."
The establishment of blueprint almost two years ago has served as catalyst to a growing trend in Hong Kong of sharing a flexible workspace within a like-minded community. With its expanded scope beyond just technology, and a larger floor area (30,000 sq ft) than the original premises,  the new blueprint will feature a diverse co-working area, consisting of a mixture of fixed offices, open plan seating and food & beverage provisions, along with a multi-purpose event space of 10,000 sq ft. Showcasing the latest in design and technology, blueprint's new location will include state-of-the-art audio and visual facilities, digitally-optimised conference rooms, high speed broadband and creative lounge areas.
Separately, the multi-purpose venue ArtisTree will be upgraded to a 7,000-sq-ft dynamic space. Fitted out with professional stage lighting, audio and video systems and other technical support, the new ArtisTree will continue to introduce the Hong Kong public to a diverse range of world-class and unique arts programmes.
The new space for blueprint is scheduled for completion in April 2017, while ArtisTree's new space will open in the second quarter of 2017. To facilitate the reconfiguration, private business club Butterfield's now located on 2/F to 4/F of Dorset House will be renovated. A new private club with contemporary design consisting of a fine dining restaurant, bar and fitness facilities will be opened on the 4/F of the building in mid-2017.
Taikoo Place is undergoing a HK$15 billion redevelopment which involves the redevelopment of three former industrial buildings, including Somerset House, Warwick House and Cornwall House, into two triple Grade-A office towers providing two million square feet of office space in a setting of two lush gardens similar in size to Statue Square in Central. The first Grade-A office tower, "One Taikoo Place", is expected to be completed in 2018, followed by the second building, "Two Taikoo Place", in 2021.