(13 October 2020, Chengdu) Swire Properties kicked off the highly anticipated tour of "Please Be Seated" in the Chinese mainland, in collaboration with British design firm Paul Cocksedge Studio. From now till 1 November 2020, the large-scale installation will be open to the public at the Temple Plaza of Sino-Ocean Taikoo Li Chengdu, engaging the community through an interactive art experience.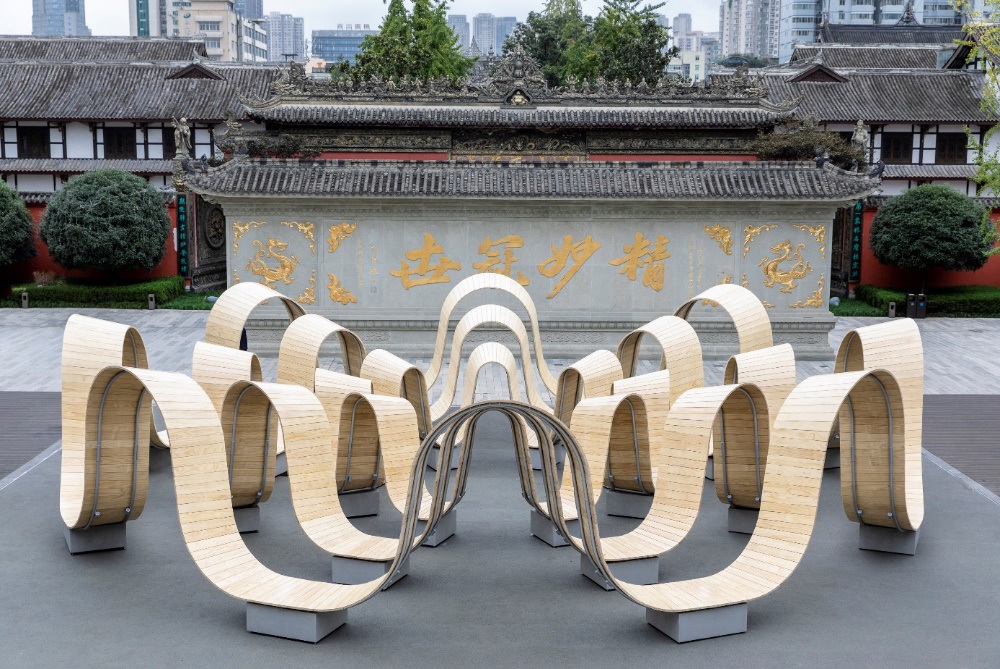 The debut of this major art piece across its retail projects in the Chinese mainland resonates with Swire Properties' commitment to offering world-class art and cultural experiences for local communities to enjoy. This is the first international showcase of the giant public art piece since its critically acclaimed debut at the London Design Festival in 2019. Following the Chengdu stop, "Please Be Seated" will travel across the country to Taikoo Hui in Guangzhou, Taikoo Li Qiantan in Shanghai, and finally Taikoo Li Sanlitun in Beijing, where it will become a permanent installation in the capital city.
"Please Be Seated" was designed by Paul Cocksedge Studio to respond to the busy nature of urban life, reinvigorating the way local audiences interact with space and the community. The 15.2 metre-long installation features 'waves' of wood rising up to form arches for people to walk through, and curves under to create space for people to sit, lie and relax. Echoing Swire Properties' strong focus on sustainable development, the piece is fabricated from 1,440 planks of sustainably sourced timber.
"We're delighted to partner with Paul Cocksedge Studio to bring this ambitious art piece to four of our retail centres in the Chinese mainland," said Tim Blackburn, Chief Executive Officer, Chinese mainland, Swire Properties. "This installation, which merges innovation, sustainability and art, is a wonderful showcase of our commitment to creative placemaking in our communities. With this piece, we invite the public to explore and engage with the artwork on their own terms, interacting with it so that they become an integral part of the piece themselves. We feel this sends a powerful message of the personal relationships we form with art, and speaks to our vision of curating exceptional art and cultural experiences within our developments."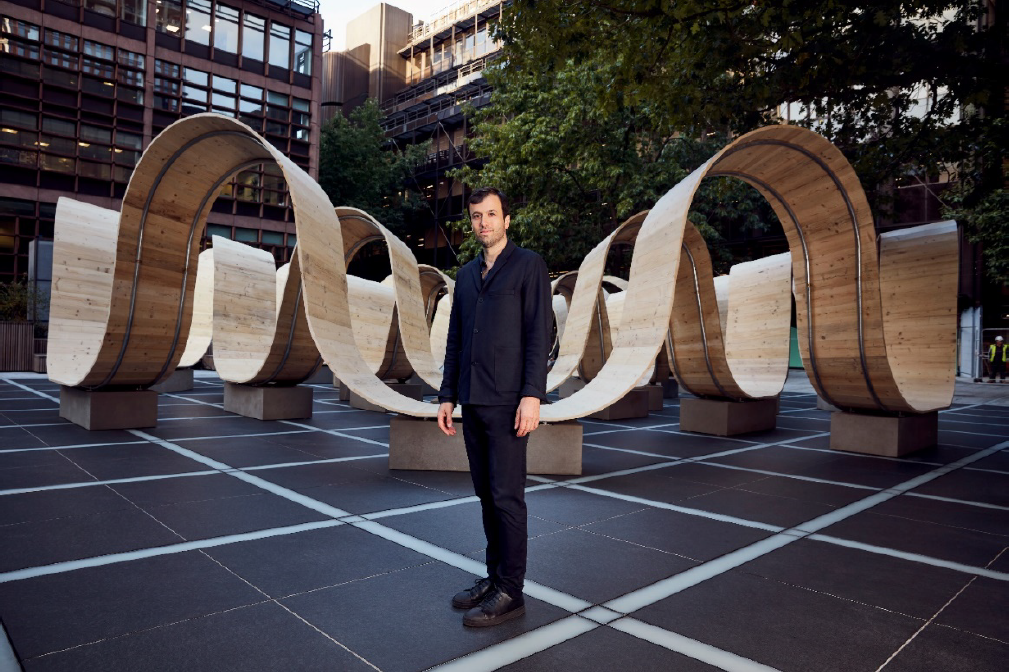 "Please Be Seated" was an instinctive response to public space and the rhythm of people moving through it. We are excited to work with Swire Properties again to create a piece of work that engages with the public, and puts them at the centre of design," said Cocksedge. Paul Cocksedge Studio has a longstanding creative partnership with Swire Properties, and has created ambitious pieces of work including "Gust of Wind" at HKRI Taikoo Hui in Shanghai, and "Spectrum" for the Swire Properties VIP lounge at Art Basel Hong Kong 2019.