(1 November 2022, Hong Kong) Swire Properties announced that its sustainability efforts have been recognised at both the global and local level, and the Company continues to promote pioneering and industry-leading initiatives for tenants.
(按此瀏覽中文版)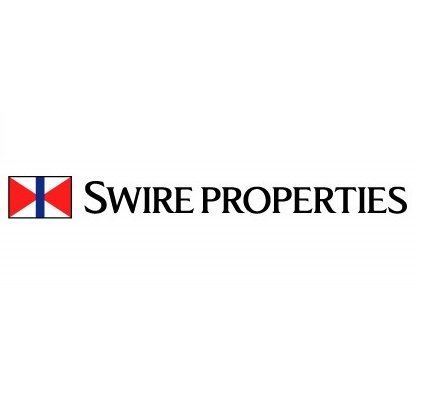 For the sixth year in a row, the Company has retained its title of Global Sector Leader (Mixed Use sector) in the 2022 Global Real Estate Sustainability Benchmark (GRESB); and was named Global Development Sector Leader (Mixed Use sector) for the third consecutive year.
On the reporting side, Swire Properties' Sustainable Development Report 2021 and Annual Report 2021 won the Best Environmental, Social and Governance Reporting Award (Property Development & Investment) (top award) and a Bronze Award ("General" Category), respectively, at the 2022 Best Annual Reports Awards by Hong Kong Management Association (HKMA).
Tim Blackburn, Chief Executive of Swire Properties, said, "We are humbled to be named once again Global Sector Leader by GRESB. Thanks to the tireless efforts of our team, these achievements have been recognised. Working with our partners, they have inspired positive change in the real estate industry and beyond."
"Moving forward, our goal is to develop even closer collaborations with our tenants and business partners, as we continue to launch ground-breaking sustainability initiatives. Apart from being a developer, we see ourselves as a catalyst to improve sustainable development performance for all our stakeholders. This collective action will contribute to achieving net-zero emissions by 2050, and ultimately, creating a more sustainable future for our communities and future generations."
GRESB – GLOBAL LEADER & HONG KONG LEADER
Apart from the global rankings which Swire Properties achieved during this year's GRESB assessment, the Company also obtained the highest five-star rating and "A" rating in Public Disclosure for the sixth consecutive year, making it one of the city's top performers.
Global participation in GRESB increased by 20% year-on-year and included more than 1,800 property companies, developers, REITs and funds. There was a strong focus on environmental performance in the areas of carbon, energy, water, waste and green building certifications at the individual building level, covering tenants' operations.
Swire Properties' sustainability work continues to influence the industry, including bespoke programmes for office tenants such as the Green Performance Pledge (GPP). The culmination of the Company's many years of "green" experience, this action-oriented approach offers tools and guidelines to evaluate and improve tenants' sustainability performance in the areas of carbon, energy, water and waste reduction. It emphasises collective effort at all levels of operations, in order to achieve the goal of net-zero emissions by 2050.
2022 HKMA BEST ANNUAL REPORTS AWARDS
The two accolades underscore the Company's commitment to creating and maintaining effective and transparent communications for sustainable development and financial reporting to stakeholders. According to the Judges' Report, Swire Properties produced a "materiality-driven report" with extensive coverage of its efforts to improve sustainability performance to withstand systemic climatic, social and economic stresses and volatility.
In addition to financial results, Environmental, Social and Governance (ESG) performance has become one of the major areas for investors and shareholders to evaluate an organisation. The HKMA's 2022 Best Annual Reports Awards recognises organisations for their exemplary achievements in producing Annual Reports and ESG Reports in a transparent, timely and informative manner for the benefit of all key stakeholders.
Visit Swire Properties' website at www.swireproperties.com.