(25 March 2017, Guangzhou) Swire Properties is pleased to announce that TaiKoo Hui mall in Guangzhou has been awarded LEED Platinum certification under the LEED for Existing Buildings: Operations and Maintenance (EBOM) rating system. This certification was awarded in recognition of the mall's sustainable operations and management, which offer maximum benefit to the environment and building occupants. This is the first LEED Platinum Certificate under the EBOM category presented to an enclosed shopping mall in the world.
(中文简体版请按此)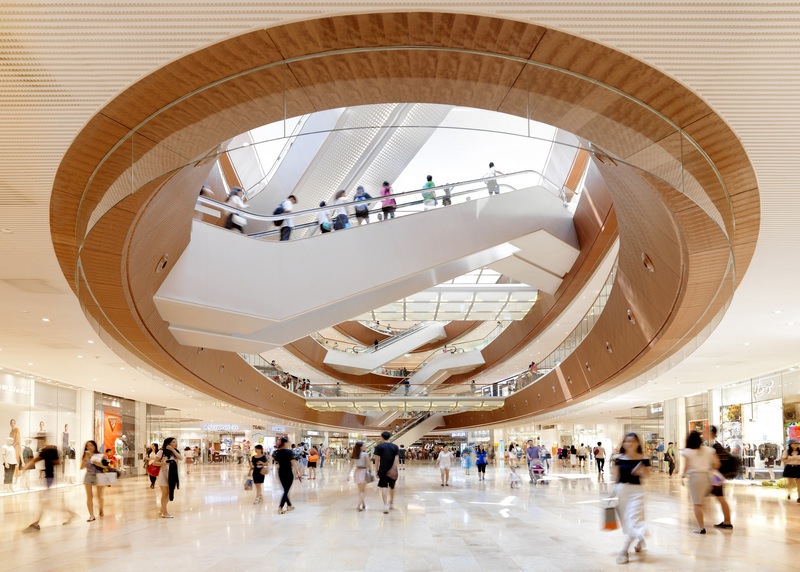 "We are honoured to receive this Platinum certification for our mall," said Herman Chui, General Manager of TaiKoo Hui, Guangzhou. "At Swire Properties, we take sustainability very seriously; I am proud that TaiKoo Hui is helping lead the way by implementing innovative sustainable measures to improve our environmental performance. This recognition from LEED is testament to Swire Properties' commitment and ongoing efforts to integrate sustainability in our operations and invest in the well-being of our staff, tenants and visitors."
Mr Mahesh Ramanujam, CEO of the U.S. Green Building Council, extended his congratulations to TaiKoo Hui mall: "By certifying to LEED, TaiKoo Hui mall demonstrates a strong commitment to the health, comfort and well-being of the people who visit the mall, and to the community at large. TaiKoo Hui mall has truly helped to raise the bar as to what we should expect from our built environment."
LEED's EBOM rating system places a strong emphasis on running buildings in a way that offers maximum benefit to the environment and building occupants, without a huge capital outlay for the newest, greenest technologies. With this certification, TaiKoo Hui mall was recognised as having performed outstandingly in all benchmarks, ranging from the use of materials to water saving and energy consumption.
The mall adopts stringent measures to control energy and water consumption in its operations. Examples include the launch of sustainably designed washrooms which are equipped with water-saving fixtures such as waterless urinals and the use of greywater for flushing. The mall has also adopted a series of energy-saving measures, including the optimisation of its air-conditioning systems, and upgrading lighting in public areas and the carpark to LED lighting. In addition, the mall has also installed a food digester. By collaborating with its F&B tenants, TaiKoo Hui has helped convert tenants' food waste into fertiliser for plants in the building.
Swire Properties has a long history of supporting building rating schemes that measure the environmental impacts of buildings and provide benchmarks against which the company can measure its performance. As of 31 December 2016, 32 of our buildings have BEAM or BEAM Plus certifications, among which 20 have achieved a Final Platinum rating. Twelve of our buildings have LEED certifications. In TaiKoo Hui, both office towers were awarded the LEED Gold Certificate under the LEED 2009 Core & Shell rating system in 2012, becoming the first office buildings to achieve that recognition in Guangzhou.
With a vision to become the leading sustainable development performer in the industry globally by 2030, Swire Properties has launched a new sustainable development strategy – the SD 2030 Strategy, which is supported by measurable goals and pathways for progress.  One of the key aspects of the strategy is the company's focus on the environmental performance of its developments. The company has taken great care to develop environmentally sound buildings that are built based on an integrated design approach, which incorporates sustainable measures throughout a building's life cycle, from planning and design to operation and maintenance.