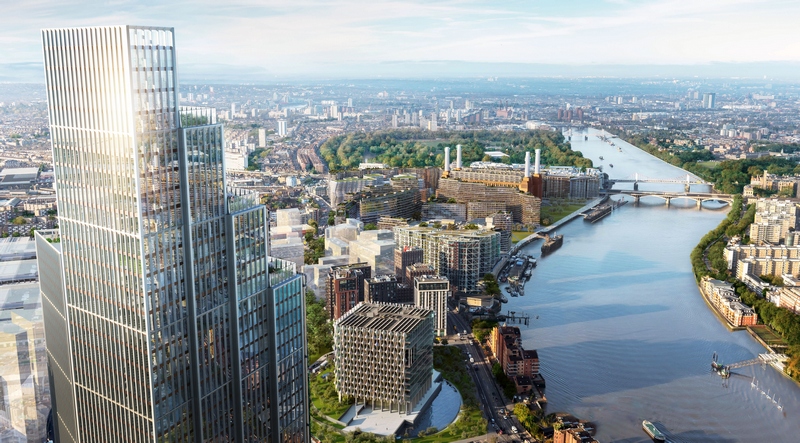 (2 August 2022, London) Thames City, a prestigious collection of prime properties located on the unique riverside location of Nine Elms in London, unveils the first amenity spaces designed by Ed Ng and Terence Ngan from internationally acclaimed design studio, AB Concept.
Joining an elite team of enlisted design, architecture and luxury partners, AB Concept has been chosen to conceive three bespoke amenity spaces –a welcoming entrance hall, library, and 18 – person private dining room – for residents at Thames City, following a longstanding relationship spanning over a decade.
These unique AB Concept designed spaces are the first to be unveiled – situated in the 53-storey building No.8 and forming part of Thames City's private resident's club, Club 1974 – ahead of first residents moving in this summer.
A welcoming retreat for first residents
A neighbourhood under transformation, and sculpting a welcoming sanctuary within the bustling city, AB Concept has taken inspiration from its prime positioning on the River Thames.
Bringing the outdoors in, residents enter from the architecturally striking circular courtyards – a retreat and hidden pocket of outdoor space – into a beautiful and contemporary entrance delicately composed of form, light and shape inspired by the ripple-effects of the water. AB Concept has further sought to integrate individual seating areas and bespoke fireplaces throughout each individual amenity space.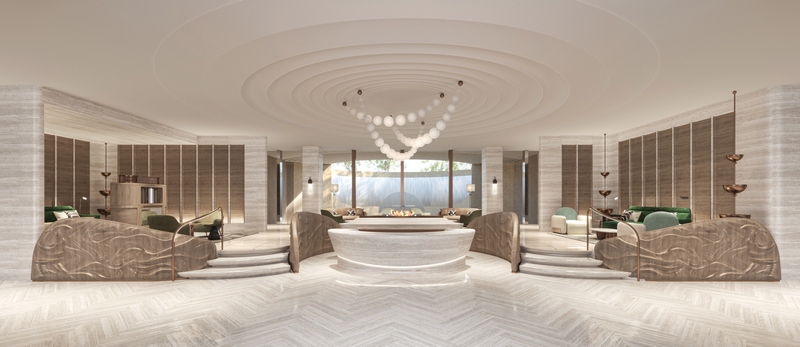 Hospitality beyond your home
In addition to the entrance, AB Concept has further been commissioned to curate two individual amenity spaces, the library and private dining room, exclusive to residents and acting as an extension of the individual homes.
Ed Ng, Principal and Co-Founder of AB Concept, notes: "At Thames City we wanted to capture a distinct moment in time that can imprint in your memory and last a lifetime. London is a colourful city; each neighbourhood and pocket of the Capital is unique and individual with its own story to tell.
"Synergy between architecture and interior spaces is essential, and the riverside location played an important role in our design narrative. At Thames City, while the buildings are impressive in height, we wanted our style to elevate the understated luxuries and wellbeing available to residents.
"Thinking beyond the home, each moment we have curated at Thames City is an individual 'jewel in the crown', all serving a different purpose, concept, and experience. It was important that we created spaces that residents could showcase and make a statement to guests beyond their living areas, but also that are inviting and comfortable."
Guan Zhixiong, Chairman of R&F Properties UK, said: "Attention to detail has been our priority and vision for Thames City. From the design of our spaces through to their functionality, we are creating a lifestyle that meets the demands of everyday luxury.
"As masters of luxury hospitality and fine dining design around the world, AB Concept has created three bespoke and well considered spaces that evoke five-star prime city living at Thames City."
As the destination evolves, thanks to local investment and infrastructure – including the Transport for London's Northern Line Extension – Thames City is perfectly positioned to access all that London has to offer.
With proximity to the new Nine Elms Tube Station and Vauxhall station, new residents will have quick and easy access to the West End and City of London in less than 10 minutes. Prices at Thames City start from just under £1 million.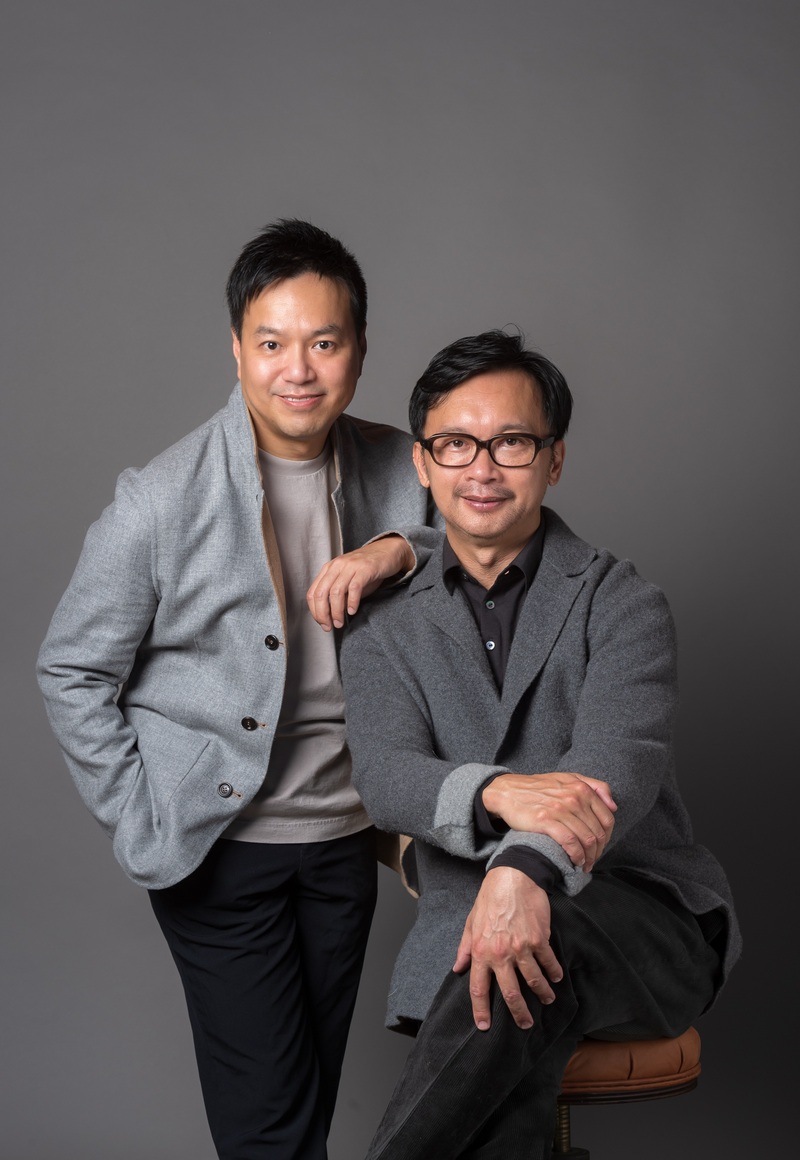 For more information, visit www.thamescity.com.