(5 August 2022, Hong Kong) In a profession as tradition as engineering, one can generally observe an imbalance between the genders, sometimes leading to a stigmatization of female practitioners. However, as engineering and technology play a more prominent role in society, the profession is opening up to creating a fairer and more inclusive environment, with more resources devoted to female engineers. This year's Young Women Engineer of the Year Awards by IET Hong Kong is the follow-up to last year's inauguration, aimed at shining a spotlight on the excellence of young female engineers, and to promote STEM and EDI education and encourage a more diversified profession with more women joining. Adding to last year, this year's IET Hong Kong Outstanding Female Engineer Awards is open to entrepreneurs, coupled with the committee's support from various aspects, including opportunities and support from the Greater Bay Area, all with the goal of benefiting more women in the industry.
(按此瀏覽中文版)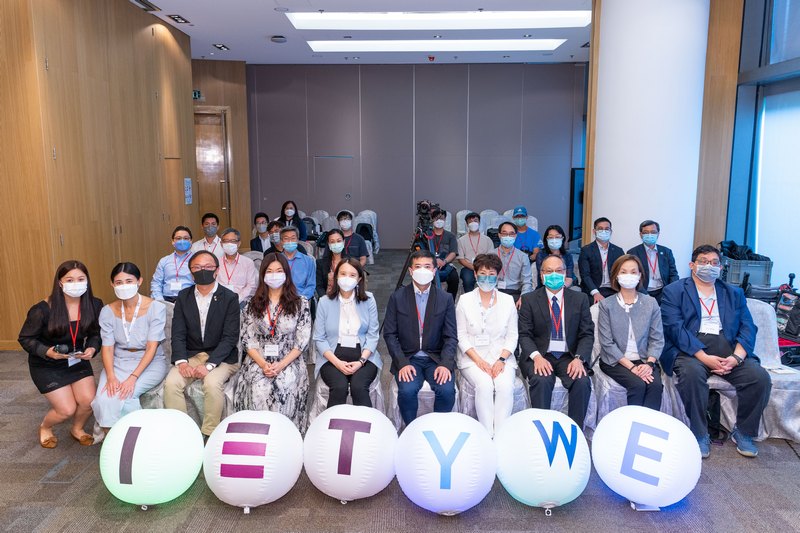 Encouraging Female Professions to Develop Career in GBA with the Awards
This year's YWE carries the theme "25 years of entrepreneurship since the development of HKSAR," where IET Hong Kong encourages the industry to provide youth the opportunity for breakthrough development. This year's awards features prizes and supports from a whole host of Greater Bay Area players, including incubation programs, company visits and corporate trainings, providing tremendous support to the sustainable development of the engineering profession and its female prize winners.
Keith Chan, Chairman of IET Hong Kong and Ar. Prof. Ada Fung, Chairperson to the Committee on BIM under the Construction Industry Council share the vision and the effort. "When it comes to engineering, there is still a gender imbalance in school and in practice, so in our effort to promote STEM, IET strives to build an industry with equal representation. We hope we will see more entrants this year and shine a bright light on female's ability in the field."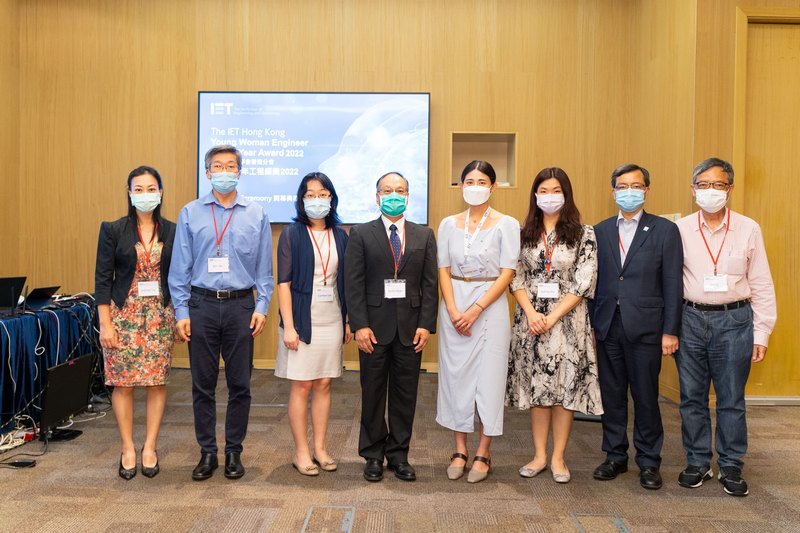 Promoting development in GBA and Encouraging Female Entrepreneurship
Added to the mix this year is the development of engineering in GBA, a stage that would provide female engineers with much potential to learn and shine. In fact, many of Hong Kong's industries migrated north since the 80s, and with i4.0 and the people-centric Smart Age, a new generation of engineers will have to develop and further hone their skills in cities with vast technology adoption. Yvonne Wong, General Manager of Qianhai International Liaison Services Limited remarked "The Greater Bay Area currently supports 20 industry clusters with a specific focus on 8 pillars – synthetic biology, blockchain, cellular and genetic technology, aerospace, neuroscience and brain-inspired intelligence, deep earth and deep ocean, visible light communications and optical computing, quantum information, and the area is very open and friendly to female engineers and entrepreneurs. This award represents a great opportunity to not only win prize, but to capitalize on IET's commitment to talent development and learn from the best."
About The Insitution of Engineering and Technology (IET Hong Kong)
IET was founded more than 150 years ago and is one of the world-leading and most active engineering and technology organizations with a membership more about 170,000 strong.
About the Young Women Engineer of the Year Awards (YWE)
An award originated in the United Kingdom 40 years ago, the YWE is the first award dedicated to recognizing the achievements of female engineers and to inspiring young women to join the industry and contribute to the betterment of both the society and profession.
Nomination and Registration dates:
Nomination period: immediate till September 30 2022
Interviews to be held in October 2022
Eligibility:
One of the nominators must be an IET member
Currently resides in Hong Kong or Macau
Aged 35 or below
Registration here.