(April 2023 Hong Kong) Organized by Comasia Limited, the 3rd International Property Management and Procurement Expo (" will be held from 30 th August to 1st September 2023 at the Hong Kong Convention and Exhibition Centre (HKCEC). The three day event will bring together over 300 exhibitors, showcasing latest property management technology products that cater the market demand for more value added services and professional operations, such as products incorporated with the Internet of Things (IoT), Big Data and Artificial Intelligence.
The PropEx is the first ever and only trade show in Hong Kong dedicated to property management sector . Last year, the show attracted 8,562 visitors. They are from all facets of the sector, including Property Incorporation Owners' Committee, Facility Management Company, Property Developer, Shopping Mall Operator and Property Owner. It is a not to be missed opportunity for industry players to meet and touch base with target service providers and product suppliers, from waste management, smart security system, cleaning & pest control, car park operation to clubhouse management.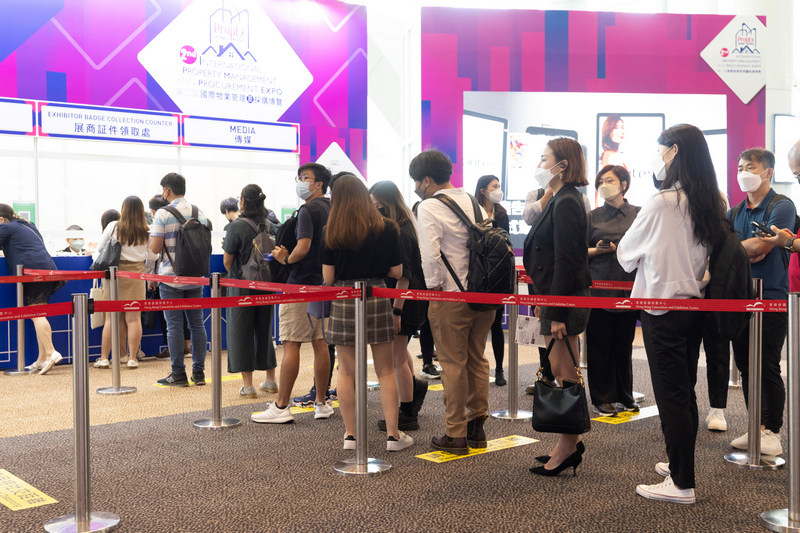 In recent years, the demand for more premium property management products and service has been growing rapidly in the Guangdong Hong Kong Macao Greater Bay Area (Greater Bay Area) As all travel restrictions were lifted industry players from Greater Bay Area are heartily welcome to participate and visit this year's PropEx for sourcing the best products, networking and exploring business opportunities.
Exhibitors for this year's PropEx include prominent names likes Acelab Technology Limited, AI Robotics Solution Limited, Blossom Garden Company Limited, Cleanic Cleaning Equipment Limited , FSE Lifestyle Services Limited, Genesis Development Limited, Hong Kong Security Centre Limited, Innocore Technology Limited, Jibpool International Limited, Konica Minolta Business Solutions (HK) Limited, Makita Power Tools (HK) Limited, Mitsubishi Electric Automation (Hong Kong) Limited, OTG OnTHEGo Limited, Property Management Services Authority, Schneider Electric Hong Kong Limited, Shun Hing Technology Company Limited, Sinopower Holding (Hong Kong) Company Limited, Techtronic Asia Company Limited, Top Goal Sanitaryware Supply Company Limited, Worldwide Executive Limited and Ace Automation Ltd.
Apart from strong line up of quality service and product suppliers, a series of seminars will be organized to highlight hottest trends, success stories and industry insights, featuring an array of top tier speakers.
The 3rd International Property Management & Procurement Expo
Date: 30 August to1 September 2023 (Wednesday to Friday)
Time: 30 & 31 August: 9:30am to 6pm, 1 September: 9:30 am to 5pm
Venue: Hong Kong Convention and Exhibition Centre Hall 3C – E
Website: propexhongkong.com; youtube.com/@propertyfairhongkongipmape7943/videos